Walking down the hallway at Loyola Catholic School, there's no mistake as to where the band is.
Loyola's band room is small. And the band this year is a little smaller than usual. But the band, led by Brian Kotila (AKA "Mr. K"), comes alive when the students start to practice their scales and jam out to a contemporary piece.
They play the piece confidently, and Mr. K's face illuminates with happiness. 
"You're all playing this so maturely!" he says.
The kids "ooh" and "ahh" at his remark.
"Can I take that back?" He laughs.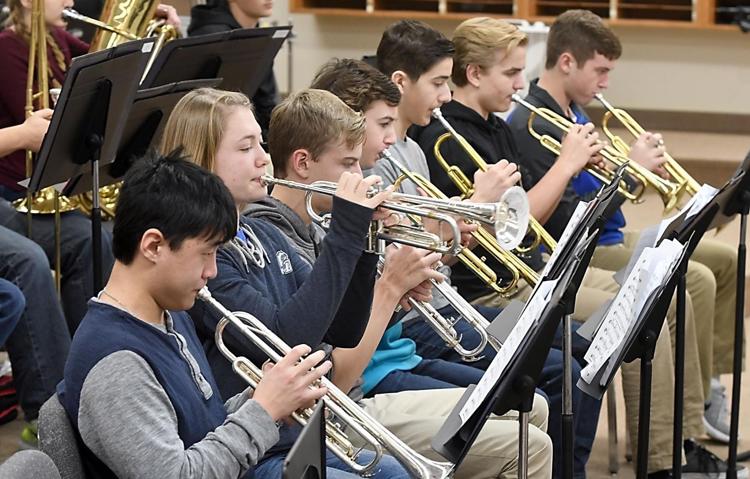 The Christmas spirit will be strong, and busy, at Loyola next week for its band and choir concert. The band meets during the students' second period, ready to start rehearsing the Christmas selections for their concert. 
The students play each piece with assertiveness, and each appears to show a dedication to their musical journey. 
Some, like Elizabeth Benzmiller, a senior at Loyola, split that dedication between both choir and band. 
Benzmiller began playing the flute in third grade and piccolo in fifth, and has been singing all of her life. 
"I grew up with singing," Benzmiller said. "You're not allowed to not sing in my family!"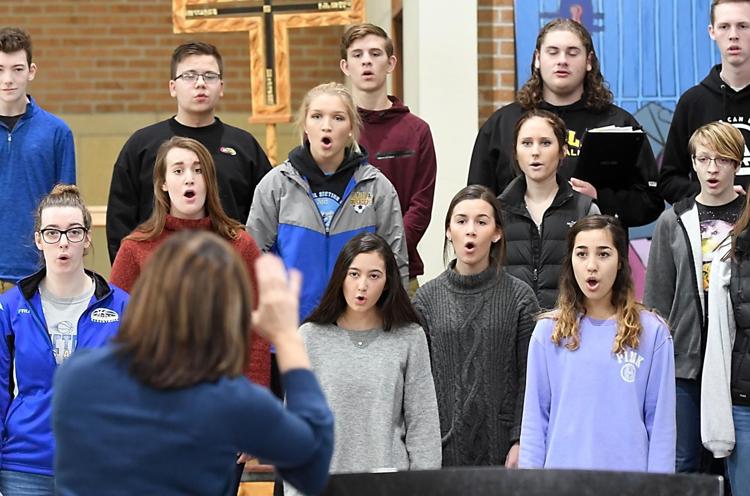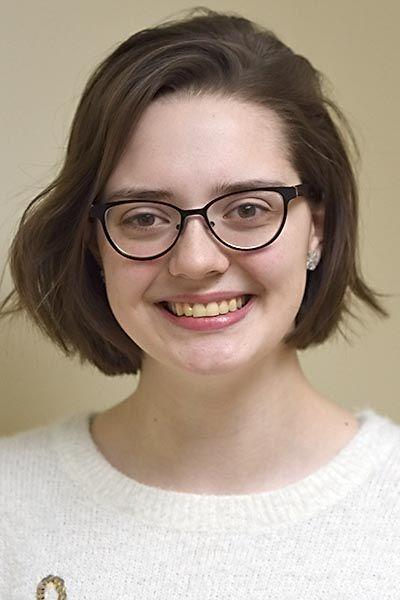 Benzmiller has dedicated her time to both band and choir since she was in elementary school, and she says both have given her a sense of community. Sometimes, she has the opportunity to help others and the group always lends a hand if someone is struggling on a piece. 
Besides community building, she says both band and choir has given her the chance to explore her talents.
"It has given us an opportunity to expand our musical range," Benzmiller said. "Plus, I always look forward to band — it's a great way to start off the day."
Benzmiller remains unquestionably busy with her music, and will especially be busy on Thursday where she will begin her night at the gym with the band concert before running over in the cold to the School Sisters of Notre Dame chapel for the choir concert. 
John Torgerson, also a senior, has been committed to band since fifth grade. He plays trombone. 
One of his favorite parts of band has been rehearsing a piece over and over again, and the success of getting a song just right.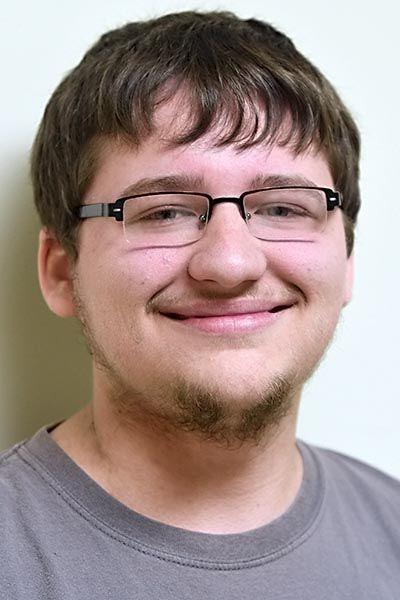 "It's a smaller band," Torgerson said. "It's definitely more personalized. We always help each other and it's fun to get to hang out with your friends and make good music. I also want to give a shout out to Mr. K for putting up with me for the last few years."
Mr. K has been with Loyola for seven years, and since he also teaches fifth grade band and up, he has been able to see the current students progress over the years and become stronger, more confident players. 
"Getting to see the change in the kids and their excitement and growth is the most rewarding," Mr. K said. 
Choir director Bridget Hermer says she also recognizes the students' hard work. 
"Watching the students getting in touch with their creativity and their own spirit, (I call it the Holy Spirit because that's the tradition), they recognize their own creativity," Hermer said. "And they value it, that's what's important and really neat to see that."
Benzmiller encourages everyone to come out to witness the band and choir concert.
"It's a great way to get into the Christmas spirit," Benzmiller said. "Plus you'll get to see me twice!"