They do the Nutcracker every year.
Every year.
So maybe — just maybe — they'd like to try something else, right? Something a little different? Something with fewer sugar plum fairies, armies of mice and dolls that come to life?
What do you say, kids, you guys cool with the Mankato Ballet doing, say, "Swan Lake" or "Giselle" instead of "The Nutcracker"?
"No way," says Sophie Sulzle, who is one of two young dancers portraying Clara in the 2017 version of the annual holiday ballet tradition. "There would be uproar. People would quit."
The three other dancers around her nod, their faces expressing looks of "Duh," and perhaps, "that might have been the dumbest question we've ever heard."
So ...
If it's December in Mankato (or any other city in town with a ballet company), it's "Nutcracker" season. It has become the most famous and most-often performed ballet in North America, and the Mankato Ballet Company's version hits the stage this weekend.
According to a business magazine in New York, upwards of 40 percent of the average New York City ballet company's revenue comes from "Nutcracker" productions. And while we don't have similar figures for Minnesota, it's safe to say that number is close — if not higher, perhaps a lot higher — for rural American ballet companies.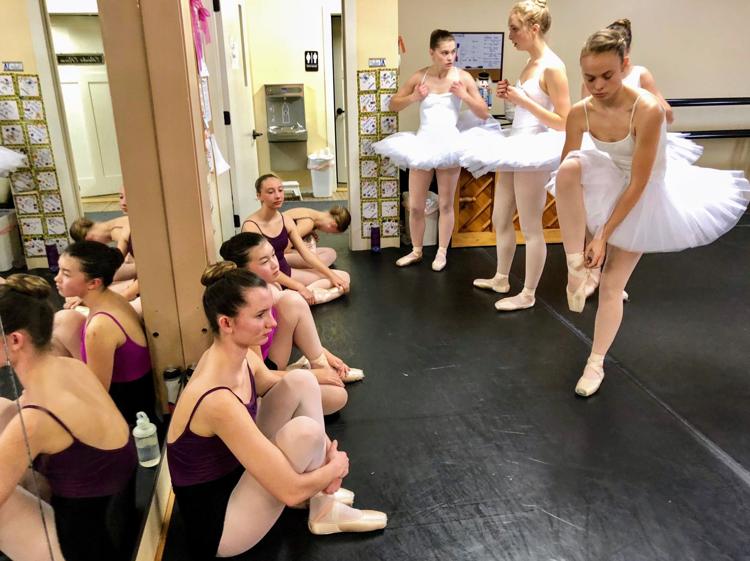 And while the high-stakes world of big-city ballet may have a reputation as a cut-throat environment with dancers plié-ing their knees to oblivion, small town ballet companies, the dancers say, don't see that kind of competitiveness.
"A lot of the casting depends on height or age," says Rebekah Hartwig, who will portray the Sugar Plum Fairy. "It's not super competitive. It's more supportive."
Added Madeline Halvorson, "We don't compete to get parts."
Cyrus Brave Heart is a dancer who, literally, had no competition for his part. As the production's only older male dancer, he got the title role.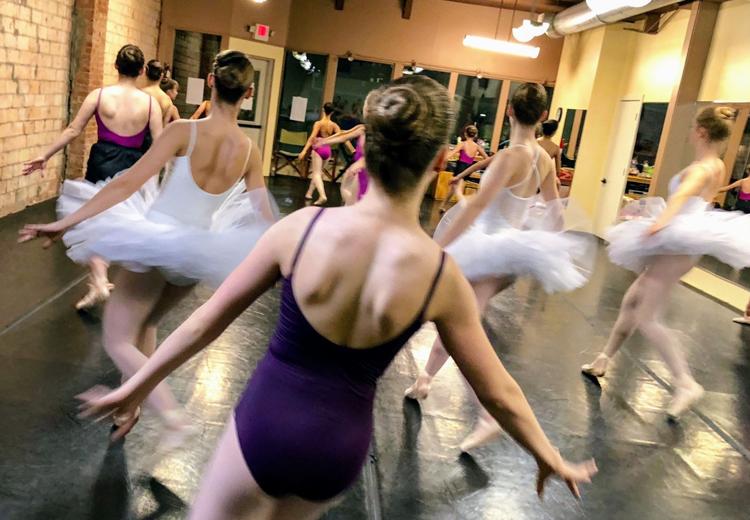 But that's not to say he doesn't deserve it. Brave Heart has studied ballet at several ballet schools and attended auditioned summer programs that accept only experienced dancers.
It's unusual, for sure, to find a male dancer in a small ballet company such as this one. But Brave Heart says that, in his experience, the young men who choose to pursue ballet are usually very committed.
"If there are guys dancing," he said, "they're usually pretty good."
The annual "Nutcracker" production, the dancers say, gives them a chance to show off their best work. It also gives them a chance to connect with younger dancers, who they know from experience look up to them.
"Little girls always want to come and see the show," Sulzle said, "and they get inspired by us."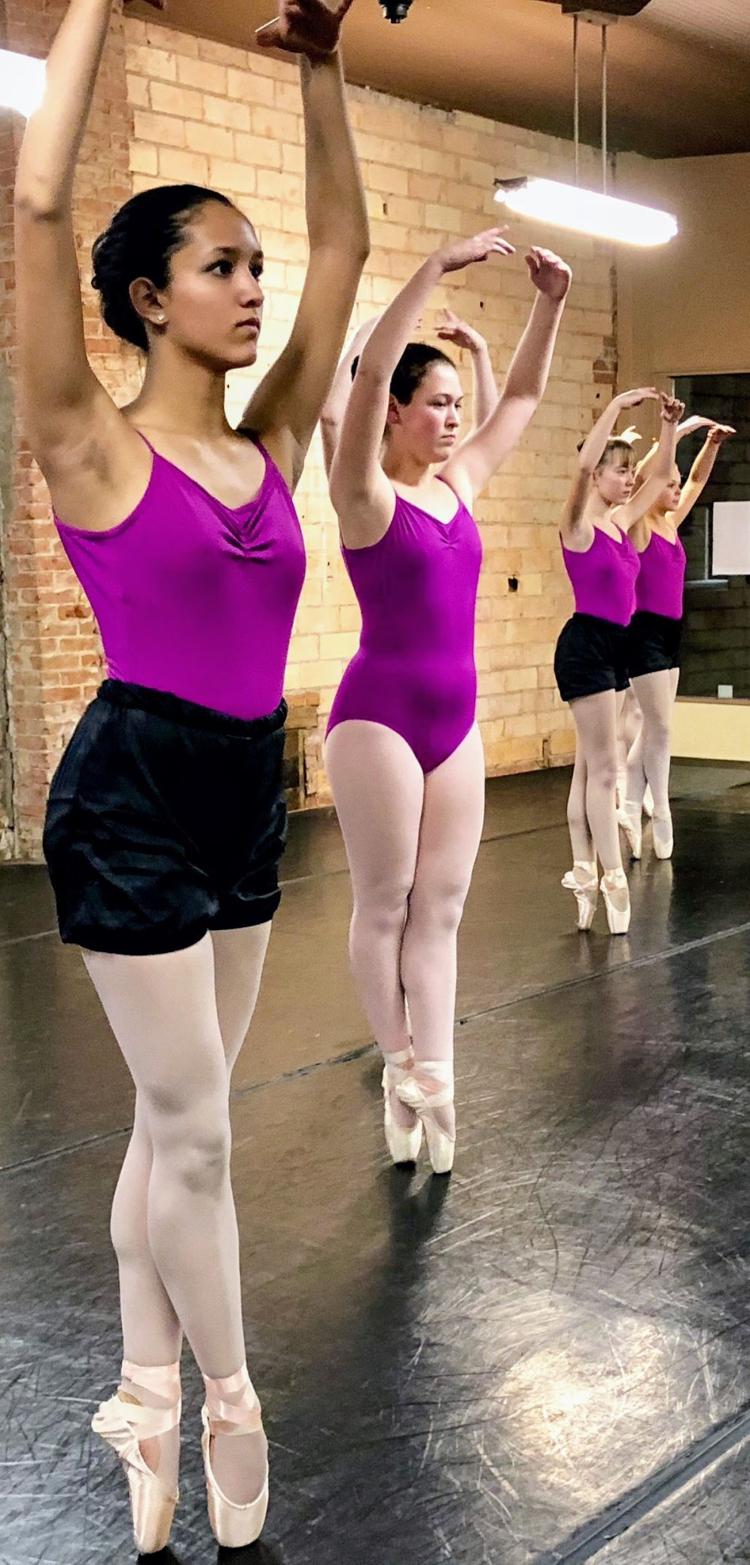 "It's a really great tradition," Halvorson said. "The costumes are fun, the dancing is fun."
This year's show promises to be a special one. The dancers say things are progressing nicely, and the dancers are prepared, as they say in the sporting world, to "bring their A game."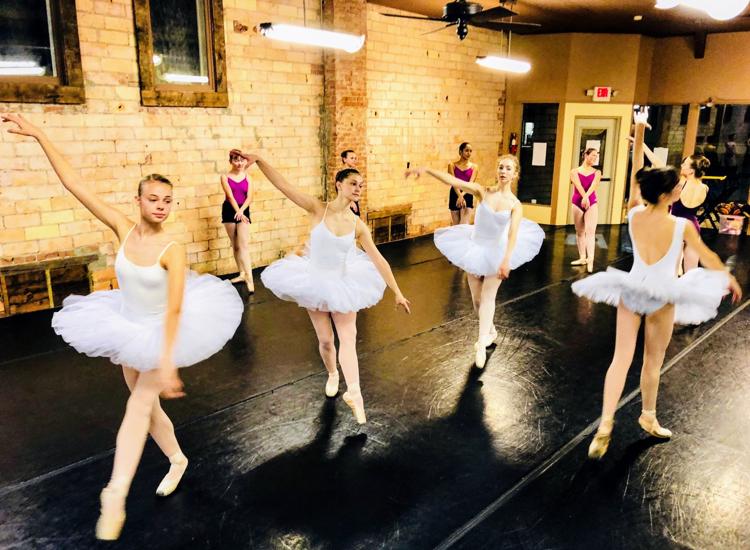 "We're way more prepared this year," says Hartwig. "Sometimes we feel a little unsure, but this year everyone knows their choreography really well and it's all really clean."