MANKATO — A grave on Good Counsel is the resting place for a woman who was a strong advocate for equality. One way the late Sister Margaret Ellen Traxler (aka Sister Mary Peter) took a stand was to march for voting rights with Rev. Martin Luther King Jr.
Prime Minister Golda Meir gave the School Sisters of Notre Dame member a State of Israel medal in recognition of her work in the 1970s to educate Christians about Jewish heritage.
Archivists at Marquette University in Milwaukee, Wisconsin, have preserved many of Traxler's documents as a way to show the role of the Catholic Church in major social justice issues of the 20th century.
"After Selma, sister, you can't stay home again!" she wrote in a magazine article published shortly after one of the three marches in the spring of 1965 between Selma, Alabama, and the state capital, Montgomery.
The SSND North American Archives recently described Traxler's story in an online publication.
She grew up in Henderson where she learned the importance of caring for all people by observing her parents John Felix and Maria Traxler. Her father was a country doctor and her mother a nurse. The compassion and care they provided — regardless of a patient's ability to pay — had a deep impact on the nun's life.
"Our challenge is to love people we serve and to have them feel this love. If they do not feel our love, I believe that our love is flawed," Traxler wrote in her autobiography.
While a student at Good Counsel Academy in Mankato, she learned to debate ideas, played the trumpet and challenged herself physically and mentally.
She professed first vows in July 1945.
Traxler, who earned a bachelor's degree at the College of St. Catherine in St. Paul and a master's degree from Notre Dame University in Indiana, taught for 20 years at high schools in Minnesota and North Dakota.
Her autobiography describes her ministry as challenging at times, especially when she had to confront the bigoted opinions of some students.
Despite such challenges, she was determined to maintain a positive outlook and that attitude helped her recognize that social change was direly needed.
Previous to the 1960s, women in Catholic orders had worked quietly in the background to evoke change.
The civil rights marches, along with other major social upheavals in the country and mandates brought forth by Vatican II, changed the minds of many nuns. Some began to work directly with the poor and disenfranchised and to speak out and take political stances against policies that went against Gospel teachings.
Shortly before she participated in the Selma march, Traxler was named director of the Department of Educational Services for the National Catholic Conference for Interracial Justice in Chicago. She served the department for 10 years, three as the organization's executive director, founding many projects and programs revolving around interracial relations and social justice.
The programs she directed included workshops by nuns who traveled throughout the United States and Canada helping schools prepare for racial integration; urban education programs to introduce methods of inter-ethnic education to teachers; and a program to help narrow the gap between racial and ethnic groups in Cleveland, Ohio. She also helped arrange for nuns to fill in as teachers at historically black colleges while African-American teachers finished their doctorates.
In 1969, she co-founded the National Coalition of American Nuns to advocate for women to be fully represented in the Catholic Church and for religious women to have full control over their communities.
She spoke at many national and international conferences and workshops, where she encouraged others to strive for peace, fairness and equality.
Through NCAN, she was able to speak out against the Catholic Church's treatment of women. In 1975, she picketed at the Vatican.
A School Sisters of Notre Dame online educational resource — Sturdy Roots — said Traxler was known in her religious community as someone with strong opinions on issues.
In 1969, she spoke at a conference in Chicago. The first two speakers were soft-spoken nuns who addressed the topics of "prayer" and "personality." Traxler's topic was "power." When her turn came, she took the microphone and shouted, "Power!"
Some of the nuns were frightened by her audacity, but most saw her as a champion of the voiceless, especially poor women.
Traxler helped organize teams of lawyers, judges, social workers and psychologists to work with female prisoners. Members of the Institute for Women Today visited prisons across the Midwest and the South. In some cases, the institute was able to obtain the release of women whose civil rights had been violated.
In 1968, while serving as a member of the American delegation to the General Chapter of the School Sisters of Notre Dame in Munich, she initiated a visit to Dachau.
A few years after that trip, she founded the National Inter-religious Task Force on Soviet Jewry. The task force helped more than 263,000 Soviet Jews immigrate to countries of their choice.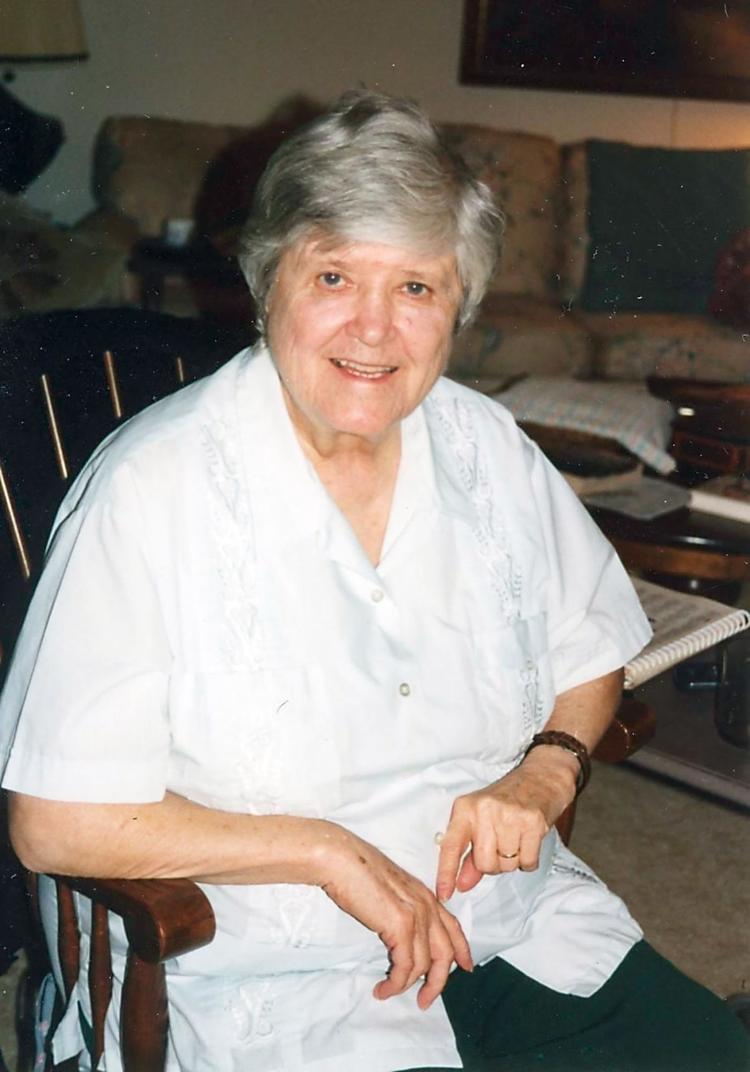 In her later years, she established Mary's Pence, a nonprofit dedicated to funding projects that supported women's well-being. She also founded three shelters in Chicago: Sister House, an interim house for women leaving prison; Maria Shelter, a place for abused women and their children; and Casa Notre Dame, a home for older, homeless women.
Traxler returned to live in Mankato after suffering a stroke in 2000. In 2002, she died at Good Counsel's retirement home. She was 77.
Sister Donna Quinn, a member of the Sinsinawa Dominicans and a close friend, had this to say of Traxler in a Minneapolis Star Tribune March 2002 article:
"She called us to do more, to know that people were suffering and hurting. I think that's the call of a prophet — to reach out and say these are my people and to spend your life, which she did, bringing them out of their slavery — whatever it might be — and freeing them and letting them know they could empower themselves. That's what a prophet does."