Candlelit tours of the W.W. Mayo House harken to holidays of yore
A visit to the doctor probably doesn't scream Christmas cheer to most people. But it's different if the doctor's office is the historic W.W. Mayo House in Le Sueur. Each year, Site Manager Becky Pollack and her staff decorate the gothic-style home on Main St. for afternoon and evening tours.
The historic residence housed two prestigious families. William Worrall Mayo, a doctor and jack of all trades who eventually opened the Mayo Clinic in Rochester, built the house and much of the original furniture by hand around 1859 when the family moved in. In 1874, Carson Nesbit Cosgrove, who started Green Giant, moved into the house, and it stayed in the family's possession until the 1920s.
On the Christmas tours, Pollack discusses the families' histories as well as the Christmas traditions they would have practiced while living at the house.
The Mayos were of English descent, with the doctor immigrating to the U.S. in 1845, so they would've hung holly and ivy around the house. The Cosgroves had Irish heritage, which would've led them to hang wreaths and light candles in the front windows. Christmas trees, of course, were a German tradition.
"Out here on the frontier, this was a melting pot of people with all sorts of traditions based around Christmas," Pollack said. "...We see how those traditions come together to be what we have for Christmas today."
Mayo had moved slowly westward and married his wife, Louise, in Indiana. They had work and might've settled, but things changed when the two contracted Malaria. "Dr. Mayo, in one of his fits of fever, hooked up his horse and buggy and said, 'I'm going to drive until I get well or die,'" Pollack said. At the Mississippi River, he boarded a steamboat to St. Paul. Minnesota was advertising as "Malaria Free" to draw people to the then territory, and he soon relocated the family.
The Mayos lived in Le Sueur for five years, and the doctor became an important figure. "He edited the first newspaper in town. He operated a ferry boat to get people back and forth across the river, as a bridge was not built yet. He either captained or clerked on a riverboat that was moving goods. He had some cattle across the river ... where he also served as justice of the peace," Pollack said.
Upstairs the home has bedrooms and a small doctor's office. Downstairs is a kitchen, a formal parlor and a living area where Louise, a self-educated New Englander who loved astronomy and botany, would teach their children.
"Dr. Mayo was an avid book collector. Louise is quoted as saying, 'If a book dealer was in town, the children would go without shoes,'" Pollack said. "But that was a little cheeky of her, because we know she would read all of his books as well."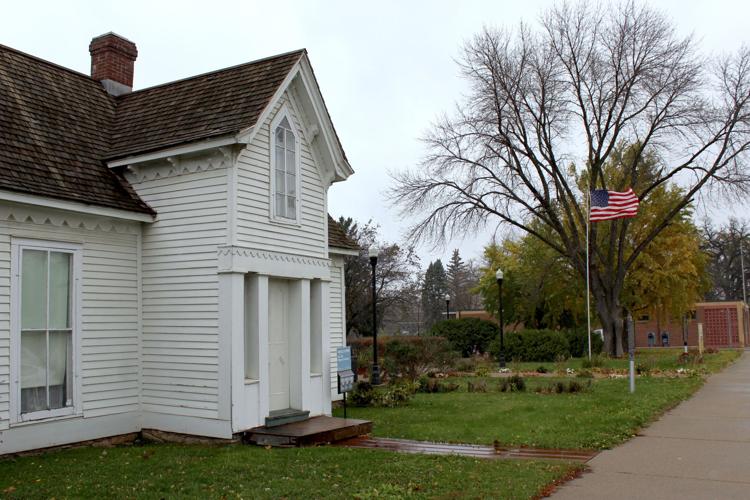 The family moved to Rochester in 1864 when the Minnesota Civil War draft board named Mayo examining surgeon, and the rest is history.
The W.W. Mayo House is open Saturdays during the summer, but those interested can tour the home by appointment. Also, for those who can't make it to the December tours, a few different events — a tea party and possibly a bridge tournament fundraiser — should happen early in 2018, Pollack said. Anyone interested should watch the Mayo House Facebook page and website or send an email to request a tour.
History buffs can also stop year-round at the nearby Ney Nature Center in Henderson, of which Pollack is executive director, to see a restored log cabin and homestead from the same era as the Mayo House. Either way, Pollack and her staff are happy to transport people back in time.
"History is just fascinating in general, but also it's important that we watch how time changes and reflect upon what we have and what people had before us," she said. "...I think the fact that this house is so nicely furnished and has great stories to go with it can really get people to interact more with this historic time period."