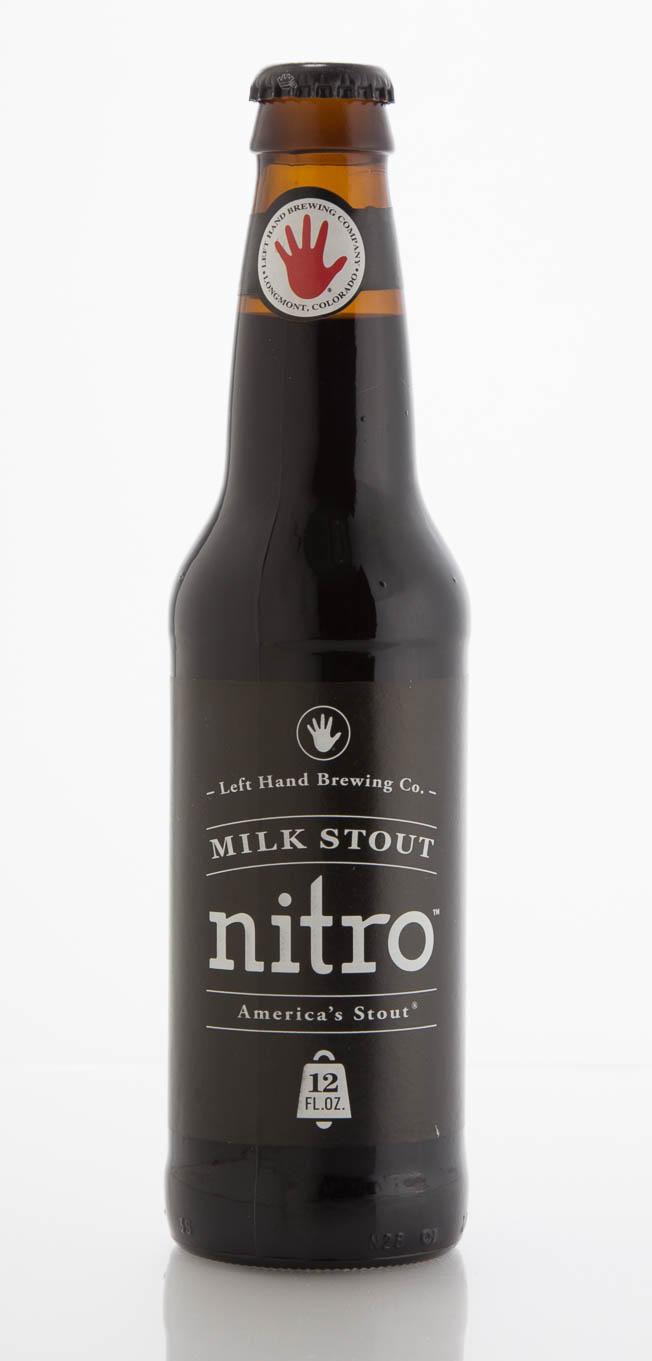 Back in the day, Guinness was the first taste of nitro beer for most folks I knew.  Mine might have been Boddington's Bitter … at least with a widget, a device that aids in nitrogenating canned and bottled beer. I spent several months in Scotland. I distinctly remember my first experience with the pageantry of hand-pumped ale.  I wasn't a "beer guy" but I've always been a gear guy, for better or worse. I was easily seduced by talk of "beer engines," "beer gas" and "bottle conditioning."
I can imagine, vividly, the glow of the puny, warm pub where the conversation took place. I cannot recall the brand emblazoned on the clip hanging on the handle at all. I still don't identify as a beer guy, really. More of a guy occasionally clobbered by Beginner's Mind while reconsidering some item long in my environs.
My wife lived in Scotland also. Same palace, different year.  As usual, she paid more attention. If I'm honest, she's always been more attuned to beer than I. Anyway, once as she jogged my memory around the merits of Bellhaven's, I recalled the discriminating minds in that warm pub, and their distaste for the idea of Guinness as anything but bottle conditioned. Nitro beer is a squirrelly tale of innovative delivery devices and distribution schemes, contrasted against a distinct quality of a thing, trapped in time. The bottom line: The pursuit of nitrogen ruined the thing — as far as those know-it-alls in the pub were concerned, at least. 
At those times I'm not Baby-Yodaing down beer isles — I like to think I've matured, at least from the standpoint of sidestepping appeals to join sides on the validity of one style (or element) of beer or another. I see strong points on both sides. 
The widget-enhanced can pours something undoubtedly, identifiably, different than the old bottle. Same can be said for the keg, nitrogen system and cask. The thing is, I completely appreciated my wife's perspective on the pillowy head and velvet mouthfeel imparted by nitrogen, as well as its tempering of strong attributes. Her point was hammered home a few years later when we encountered Left Hand Brewing's Milk Stout Nitro, which has sort of established itself as America's analogue to the poster child of stout (available year-round). Further, they broke ground by figuring how to bottle nitro without the widget. 
Nitrogen doesn't dissolve so readily in water. It renders smaller bubbles than carbon dioxide. This accounts for the head and mouthfeel. It is not as effective as CO2 at delivering aroma. The catch is that hop-forward beers are faded by it. Generally, styles selected for nitro tend to be malt heavy. (Nitro, to me, renders amber ale uncharacteristically interesting.)  The malt component positions them well to echo the texture of creamy desserts in pairing scenarios. Left Hand has a stable of special releases to that end. Flamingo Dreams Nitro Blonde Ale, the rare berry nitro beer, was an intriguing entry. With such innovation, I suspect nitro will endure.