'The Earth is a fine place and worth fighting for' — Ernest Hemingway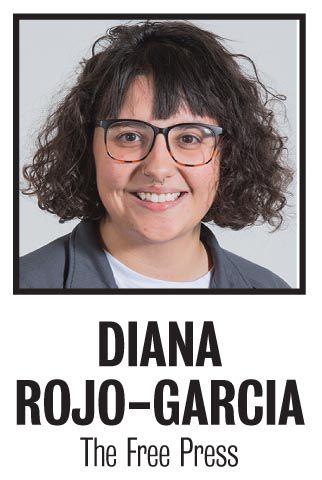 The temperature's a crisp 20 degrees in early March as I write this. But I long for the days of spring, where the average temperature remains around 50 degrees — the perfect temperature as far as I'm concerned. I can do without the surprise snow dumps we have had in the last few years.
As temperatures become more comfortable, everything kind of comes to life. 
Garden planning takes root and birds start to chirp to greet a new day — or to find that special someone to spend part of the day with anyway. The best part of spring, however, is gaining an hour of daylight.
There is no longer the feeling of being trapped in the seemingly endless dark days. The sun wakes before we typically do and goes down at a reasonable time. 
Spring's great. But there's one thing I can't get over. The piles of snow from the season become an eyesore — big lumps of gray and brown. They seem to last until the first warm day of summer. 
I've noticed, too, the piles of trash the snow hid during the past winter. The beauty of spring — revitalization and new beginnings — becomes dampened by the pollution. 
However, Minnesotans always come through with their can-do attitude and rise to the occasion of trying to do better. In 2019, the Clean City program in the metro had thousands of volunteers pick up trash after the snow melted. 
A couple of trucks were filled up with the trash, the Star Tribune reported. In 2018, volunteers gathered 4,700 pounds of garbage. Good grief.
Despite the good residents in our state, the pollution problem remains. The Minnesota Department of Natural Resources reminds everyone to pick up trash left from ice fishing. In its Facebook post reminder of the deadline to remove ice fishing houses, the DNR posted photographs showing trash — boxes, wrappers, soda bottles — left on the ice. 
Thankfully, there are those who try to right the wrong of whoever left trash such as a poster commenting how they'd picked up 30 cigarette butts in the middle of a lake.   
Little actions, such as by this commenter, make all the difference in helping keep Earth clean and safe for the future. 
This month we spoke with organizations, businesses and individuals that help our community become more sustainable — composting, recycling bikes and food, and protecting our waters. They remind us there is work to be done in becoming sustainable, but nothing that's unattainable. Small steps and behavioral changes can go a long way. 
Also in this issue: 
Pick up today's dinner from Big Dog Sports Cafe in North Mankato. Big Dog offers wings, pastas, burgers and salads. Or save your appetite for this weekend's brunch and order their Red Eye Special. Read about the North Mankato staple in this month's Let's Eat!

April 30, the U.S. recognizes as Arbor Day — a day that encourages planting trees. Read about Minnesota River Valley's cities that practice diverse planting in the area. 

New to Mankato Magazine is author Nick Healy's monthly feature "Lit du Nord." Each month, Healy presents authors from the region. This month get to know children's authors Trisha and Stephan Shaskan who recently collaborated on the series of graphic novels "Q & Ray."