The pet-friendly nature of the Mankato area reveals itself in a tool we used called Google Analytics.
We use the Google tool to track how many people read our Free Press stories online and how much time they spend on them. Then we use our social media sites, Facebook and Twitter, to find out how many times a story has been shared or how many people have been reached.
Pet stories always bolster the count. Lost puppy stories usually bury the needle. 
The popularity of these pet stories signals a healthy society and a loving community.
A society, people, family can be judged by how it treats its companion pets. 
In fact, criminologists will point to how someone who turns to a life a crime or is abusive probably learned their violent behavior abusing pets or stray animals. Unfortunately, abusing an animal comes with few consequences for the abuser.
It is for this reason that nature gave animals the ability to look humans in the eye and speak what they cannot say in words.
Just how much a community can care about an animal or pet in distress showed up in the story of Guinness, the chocolate Lab who ran away in fear after her owner rolled her car in a ditch one snowy morning outside of Mankato.
After Briana Oach's car left the road, she got busy making sure her kids were all right and was helped by a passerby. All were OK, but she then noticed 7-month-old Guinness, who came along for the ride, was missing.
The family immediately swung into action asking friends and neighbors to be on the lookout for the puppy. They posted a sign near the crash site. The Free Press did a story, which was then shared thousands of times on social media. The Oachses used their own social media as well.
Briana told The Free Press she was astonished at the response to a lost puppy.
"I can't believe that many people were looking for her, praying for her," she said. "Six thousand people shared Corey's post, a couple hundred more shared mine. Honestly, I thought maybe we'd get 50 shares. But 6,000 people shared it and were praying for her to come home. I can't believe that many people would come together over a lost puppy."
About a week later, a crew from Vetter Stone saw a puppy sniffing around the quarry, and they knew immediately this had to be Guinness. Their boss, Donn Vetter, told them to be on the lookout.
The story had a good ending due to the outpouring of love and care for an animal, a family pet.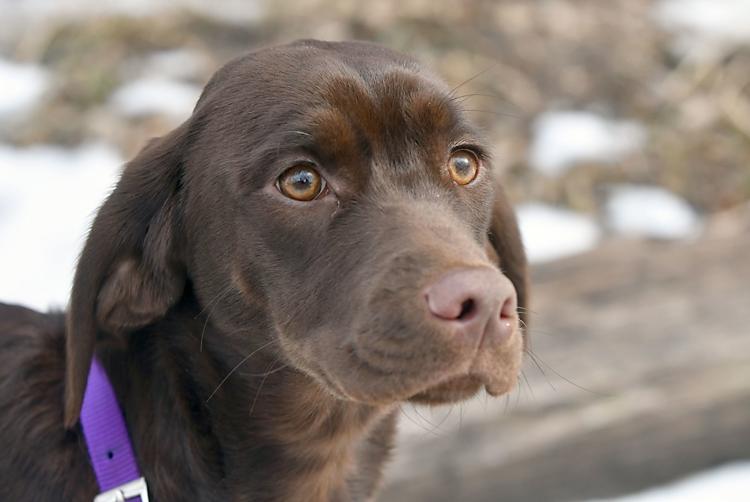 Pets can be like family. The biggest rise in pet ownership seems to be among single and elderly people. We know more and more service dogs are deployed to help with the vision impaired and soldiers back from war with disabilities.
Therapy dogs have been employed to help everyone from kids having trouble at school to the Hennepin County Attorney's Office.
The unconditional love given by pets seems to be an asset in desperate need for humankind.
The mental health benefits of dogs have been thoroughly outlined in numerous articles in ScienceDaily.com, under its "Dog News" section.
Headline: "Early life exposure to dogs may lessen risk of developing schizophrenia." This research from Johns Hopkins Medicine notes: "Ever since humans domesticated the dog, the faithful, obedient and protective animal has provided its owner with companionship and emotional well-being."
Headline: "Dog ownership associated with longer life, especially among heart attack and stroke survivors." 
This research comes from the American Heart Association, which notes, "Dog ownership was associated with a 24% reduced risk of all-cause mortality and a 31% lower risk of death by heart attack or stroke compared to non-owners."
The local efforts for caring for animals and helping families adopt pets is no small operation. 
The Blue Earth and Nicollet County Humane Society is an impressive community organization that has a robust business in pet care and adoption but also has plenty of community support with about 130 regular donors.
When the new $1.2 million shelter and pet facility opened in 2010, it was a vast improvement for what had been provided before for lost pets and stray animals. Humane Society leaders estimated businesses and the community donated about $200,000 of time and materials to the construction of a facility that includes big kennels for dogs and kiddie condos with windows for cats.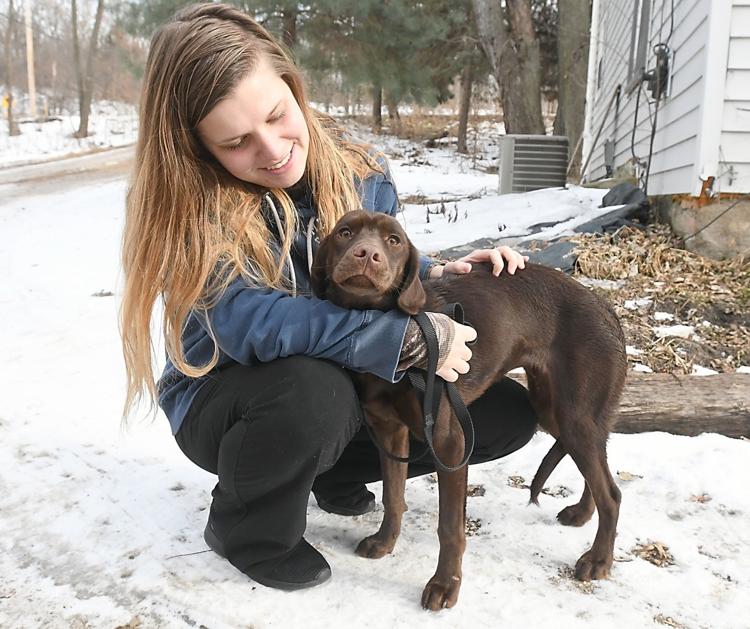 When the facility broke ground in December 2008, it had raised $630,000 of the $1.2 million cost.
It has its own operating room for spaying and neutering.
In November, the organization launched a $50,000 fundraising campaign to expand the spay and neuter service where every animal brought in goes through the treatment. The expansion would make the center the highest volume such site in southern Minnesota. It remains a "no kill" pet shelter.
Organizations also have sprung up around this idea of being kind to animals. There is now an organization called Mending Spirits that rescues animals and finds homes for them. 
When a Mankato woman started a fundraiser selling "kitty yarn ball slingshots" for Mending Spirits, her story again went viral and she ended up raising about four times the amount she initially expected.
We take care of our pets well and we're better for it.
Joe Spear is the editor of Mankato Magazine. Contact him at jspear@mankatofreepress.com or 344-6382. Follow on Twitter @jfspear.