There was no way around it. It was coming. Fast.
On a warm, sunny morning at Tourtellotte park, Jane Huang's fate was sealed. In a split second, she was gonna take a bright yellow ball to the face.
"Oh! There's nothing I could do," said Huang, as the ball skidded off her face while her doubles partner, Kyle Snay, looked on, mouth agape.
Luckily, the chances of injury from this particular ball were slim. This was, after all, a pickleball match, a paddle sport played with a polymer ball similar to a wiffle ball. But don't let the equipment fool you. Sure, there was plenty of fun being had on this pickleball court. But there was also a healthy dose of competition.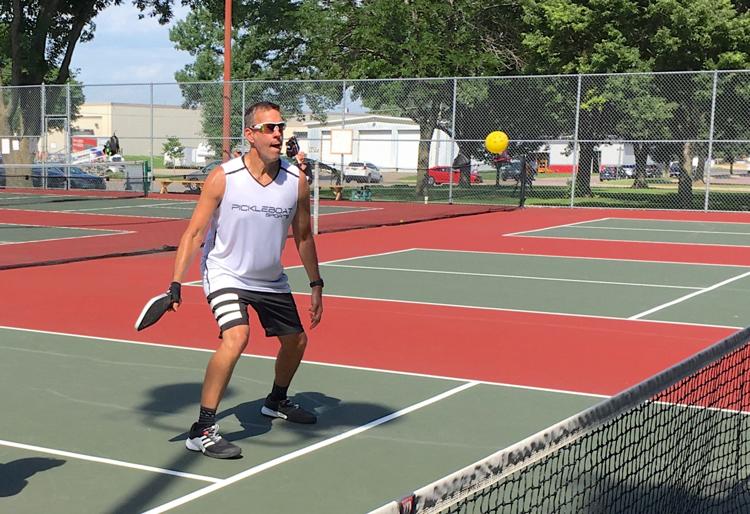 "We're all competitive. We're out there to compete, but we're also having fun," said Snay of St. Peter.
Huang and Snay are two of many area athletes who will be competing in this year's Minnesota Senior Games, to be held in Mankato Aug. 16-19. Mankato will host an estimated 800 athletes, and those who medal will advance to the 2019 National Senior Games in Albuquerque, New Mexico.
Despite only playing pickleball for a couple of years, Snay is no stranger to serious competition when it comes to the sport. Participants can play outside their state, and in Iowa, he won the gold in men's singles, the gold in men's doubles, and the silver in mixed doubles for pickleball.
"I was considered the young gun," said Snay, who added he just qualifies to compete in the games. (The age minimum is 50.)
Snay grew up playing tennis, so pickleball was an easy fit for him. The sport combines elements of tennis, badminton and ping pong.
"I got hooked pretty quickly," said Snay, who also teaches the sport. "It's easy to learn but difficult to master."
Snay likes that the sport is accessible to people of all abilities because the players can choose how much they want to move around the court. Seniors appreciate that the sport is very low impact.
"You can be as competitive or as casual as you want in this," he said. "You meet so many people, and you really generate a lot of relationships and friendships with people."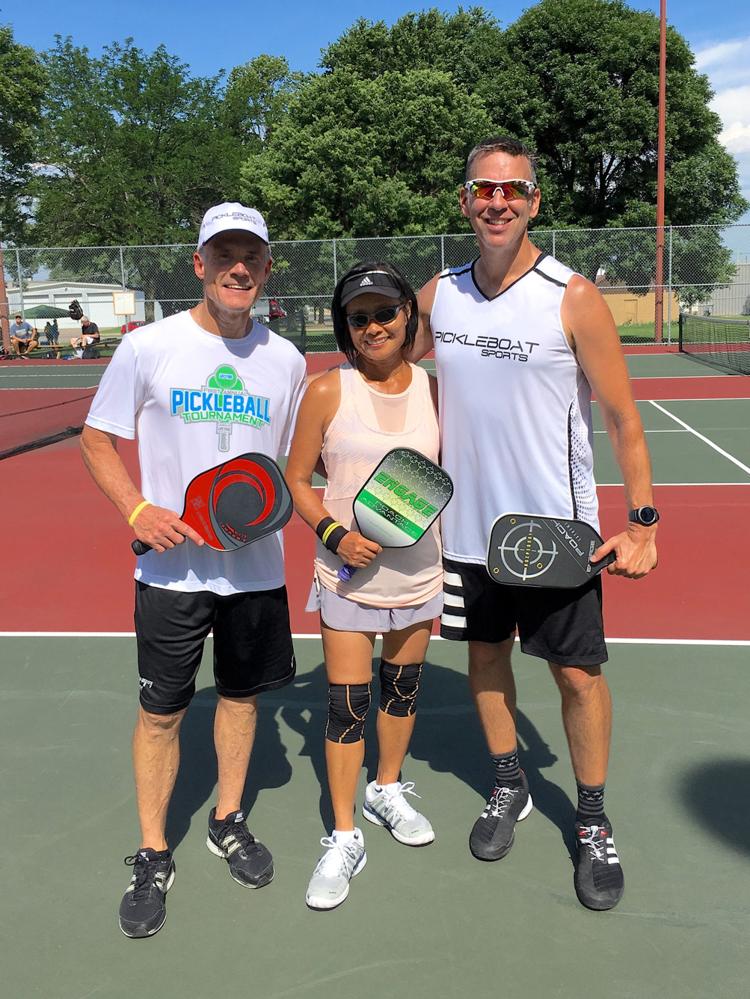 Snay will surely be very competitive come mid-August. He'll be competing in all three pickleball events again.
"You're definitely trying to win in a tournament situation," he said.
Joelle Baumann, special events manager with Visit Mankato, said participation will surely be up this year because 2018 is a national qualifying year. (Every second year is not.) Only one location in the state hosts the games each year.
"We are on a rotating schedule with St. Cloud. They had it in 2015 and 2016. We had it last year and this year," Baumann said.
Mankato also was granted the hosting duties for the event in 2021/2022 and 2025/2026.
In a press release, Anna Thill, president of Visit Mankato, said the Senior Games are one example of an event that is helping to replace the economic impact of Vikings Training Camp, to which Mankato no longer plays host. (The games will have an estimated $500,000 economic impact.)
"It's a four-day event, which brings people to town to stay in hotels and really experience our community," Baumann said.
Baumann said pickleball, track and field, cycling, table tennis and swimming events are the most popular events of the Senior Games.
For more information, visit mnseniorgames.com.