Each year, another resident of Dawson, Minn., becomes a gnome. The rest place short statues with white beards and pointy red hats in the public library and Gnome Park. They wear gnome T-shirts and attire. They chant "gnomes to the dome" when the high school football team goes to state. They call their home "Gnometown."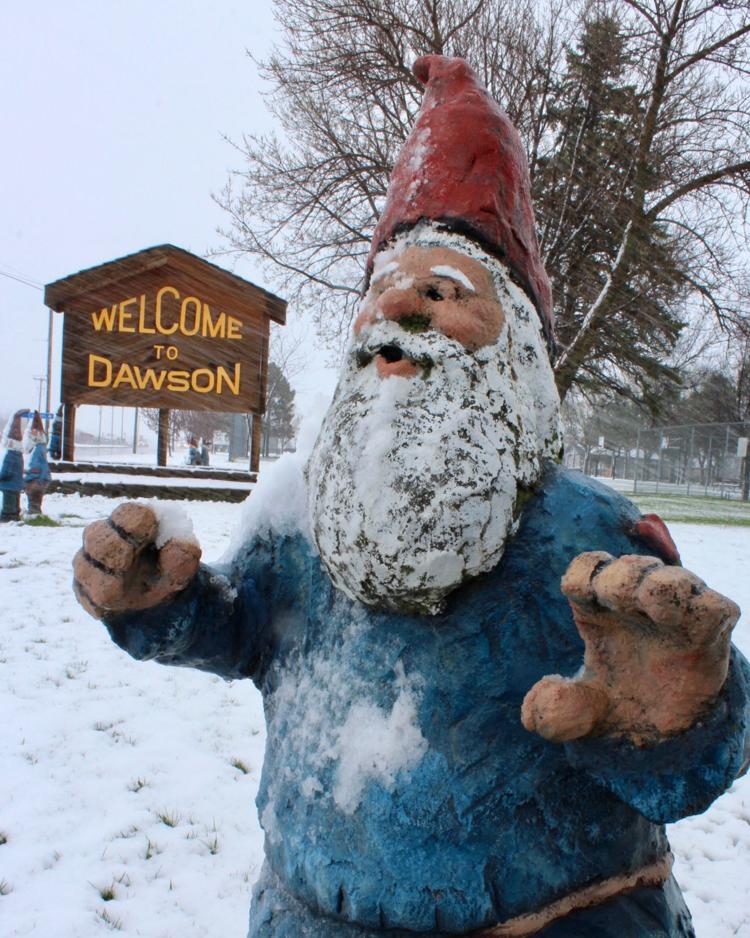 The Lac qui Parle County town has honored a gnome at its annual Riverfest for nearly three decades. Dawson Area Chamber of Commerce President Kristyn Wicht helps organize the weekend of food, fun and community, while dreaming of getting her turn.
"I will be the first black gnome," she said. "It will happen."
The legend of the Dawson gnomes started in 1987, about a century after the town's founding. The Chamber wanted to rebrand and replace the old soybean festival, according to area resident Jesi Martinson. So Martinson's grandmother, Alta Roesch, invented a legend about benevolent gnomes and, with assistance, the idea to honor community members.
"My grandma Alta … was very shy, so her sister Ruth [Solem] actually helped carry it on throughout the years. Their friend Sharilyn Bates helped with Riverfest, too," Martinson said. "They brought the whole thing together."
Dawson gnomes are exemplary residents, who give greatly to the community without expecting anything. The Chamber's website says Dawson gnomes "are the ones with the tipped hats and their hearts on their sleeves."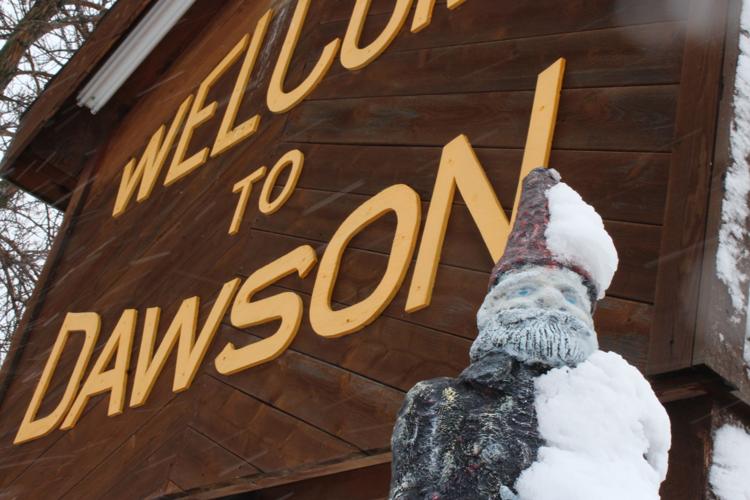 The criteria are simple, but choosing a nominee is not. "So many people have done so many great things for the community," Wicht said.
Riverfest begins on a Thursday with a 5K fun run and youth dance. Friday kicks off the softball tournament with a deejay and beer garden and brings river events, including canoe races and a boat parade. Anything that floats is eligible for the parade, and the most creative vessel wins a prize. Residents push the limits, sailing oversized rubber ducks and gnomes on haphazard rafts.
"We saw a refrigerator one year that tried to float with barrels," Martinson said.
"That didn't work," added Wicht.
Saturday has the Main St. flea market, kids pedal pull, disc golf tournament and dance, among other events. Sunday there's an ecumenical church service and antique car show.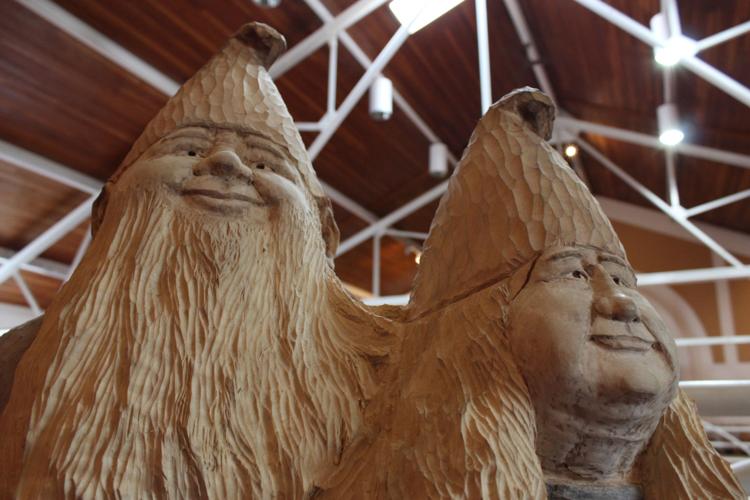 For Wicht and Martinson, the highlight visitors shouldn't miss is Friday night's gnome unveiling. The legend of the new gnome and an artist's rendering run in the local newspaper days in advance. But Friday night, there's a ceremony honoring him or her and revealing a gnomified statue, created by a local artisan. A brass band plays, people eat dinner, and vendors sell gnome donuts and memorabilia. Later there's an outdoor movie with free popcorn and root beer.
Friday night isn't the only chance for visitors to meet a gnome. The town is filled with folks who have tipped hats and hearts on their sleeves. "Anyone you ask will point you in the right direction," Martinson said, adding after a moment: "or drive you there."