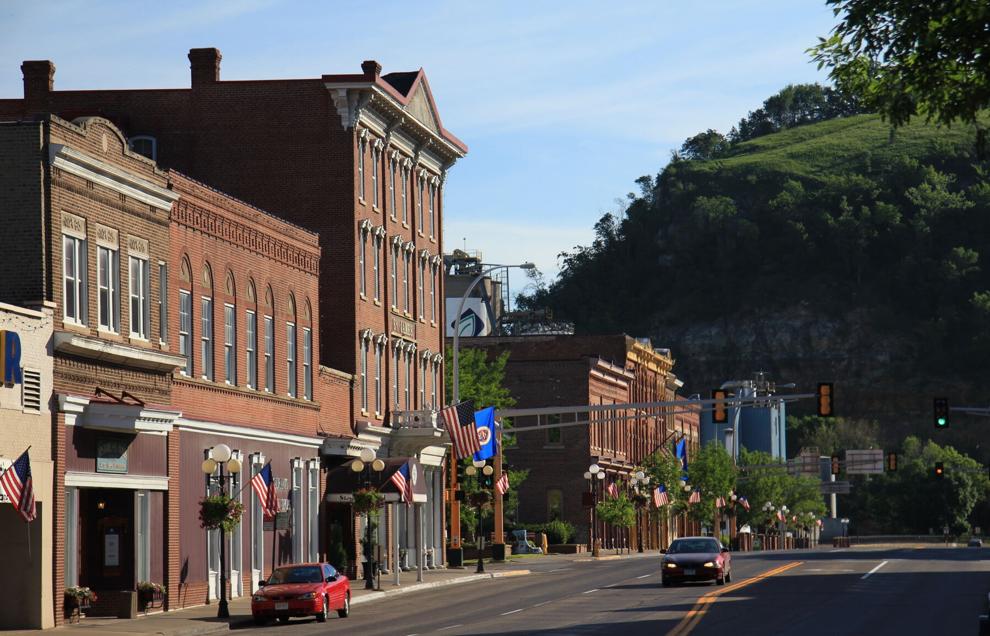 The town of Red Wing is on the upper Mississippi River on the eastern edge of Minnesota. Founded by settlers in the mid 1800s, Red Wing has grown from a frontier town into a small city (population 16,000).
The home of one of the first ski clubs in North America, Red Wing is chock-full of scenic vistas, bluffs, trails, unique stores and, for people who like to try their luck, Treasure Island Casino. A two-hour drive from Mankato, Red Wing offers a wide variety of activities to tackle during a day trip.
The Cannon Valley Trail
If you like to hike, bike or skate, the Cannon Valley Trail should be on your to-do list. Built on a former Chicago Great Western Railroad line, the Cannon Valley trail connects the cities of Cannon Falls, Welch and Red Wing. Almost 20 miles long, the trail is paved for biking and hiking and runs along the Cannon River. The trail is open year-round for bicycling, in-line skating, skateboarding, walking, hiking and, during the winter months, cross-country skiing.
Treasure Island Casino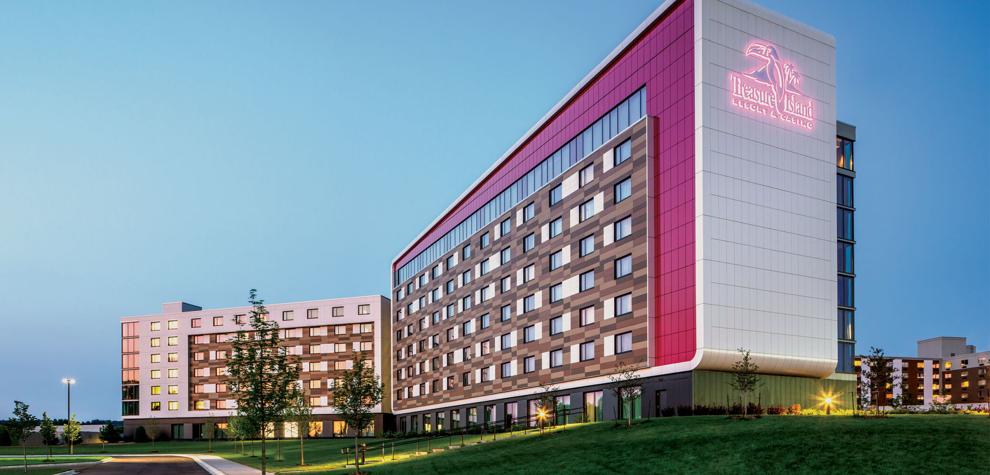 Located along the Mississippi River, Treasure Island Casino is always ready to entertain. The resort has a golf course, a marina, a 100-passenger cruise ship and an RV park. The casino has a gaming floor featuring slots and table games, and if all that activity gives you an appetite, the casino has numerous eating options including restaurants and bars and lounges (with seating restrictions). Tradewinds Buffet, however, is currently closed.
Open 24 hours a day, the casino caters to people who like to bet a few dollars to high rollers. For people who opt to turn the day trip into an overnighter, there is a hotel attached to the casino. Face coverings are required upon entering the casino and smoking is allowed only in designated areas.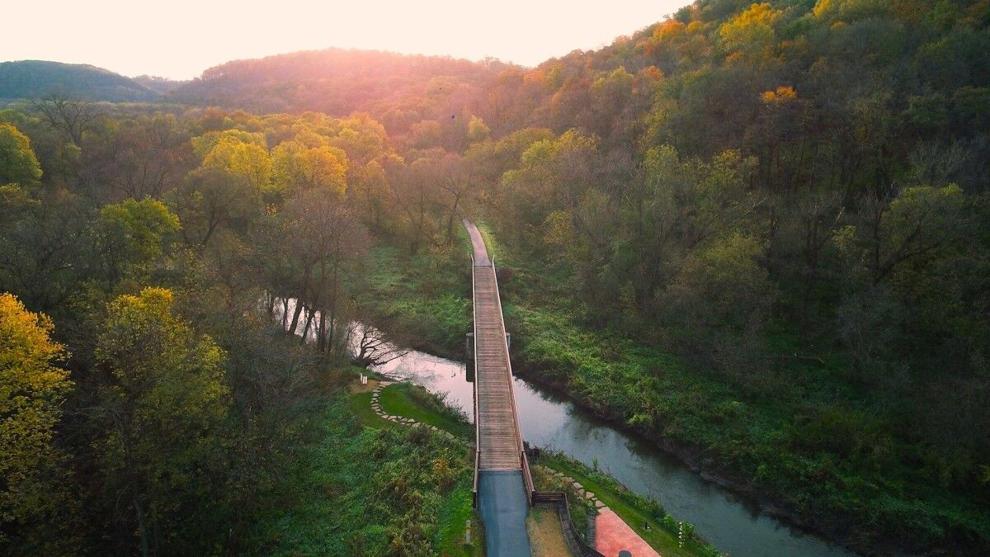 Downtown
Historic downtown Red Wing offers a mix of locally owned businesses and nationally known stores, including the well-known Red Wing Shoes flagship store where you can get a pair of Red Wings custom fitted.
If thrifting is your thing, be sure to check out the following resale shops: Wise Penny Thrift Store, 206 Bush St., Annadee's Closet, 321 Potter St., and the Salvation Army Family Store, 509 Plum St.
For the antiquers, Red Wing has a large selection of stores to browse, including Pottery Place Antiques, 2000 Old W. Main St., Hill Street Antiques, 212 Hill St., In the Finish, 912 Tile Drive, and The Pottery Place Historic Center, 2000 Old W. Main St.
Museums
There are six museums in Red Wing, including the Aliveo Military Museum, 317 Bush St., the Red Wing Marine Museum, 935 Levee Road, the Goodhue County Historical Society, 1166 Oak St., and the Red Wing Museum, 315 Main St., a museum dedicated to Red Wing shoes and featuring the world's largest boot, size 638 1/2. The Pottery Museum, 240 Harrison St., has more than 6,000 pieces of vintage stoneware, pottery and dinnerware on display.
Restaurants
When hunger strikes, the restaurants in Red Wing are ready. With more than 20 different eateries in town, there is bound to be something to please every palate. After your meal, you might want to visit Red Wing Confectionary, 323 Main St. Try a handmade hand-dipped chocolate with a unique coffee drink or a root-beer float and you'll end your day trip on a sweet note.