Hopefully, by the time this is published, most of the sites will have re-opened for visitors. Due to the growing pandemic in our country, many attractions have been closed for the safety of visitors and employees.
Because many of us have been secluded in our homes and working from there, it's probably a good opportunity to head outdoors for some fresh air.
And when the COVID-19 curve begins to flatten, there'll probably still be some hesitancy and precaution when heading out.
These natural sites allow plenty of space to continue practicing social distancing while burning off those extra snacks we may or may not have indulged in while stuck at home. Just bring some hand sanitizer with you (if you can find any).
Also, make sure to check out on their websites before heading to these places to see if they are open and also make sure to pay attention to park fees.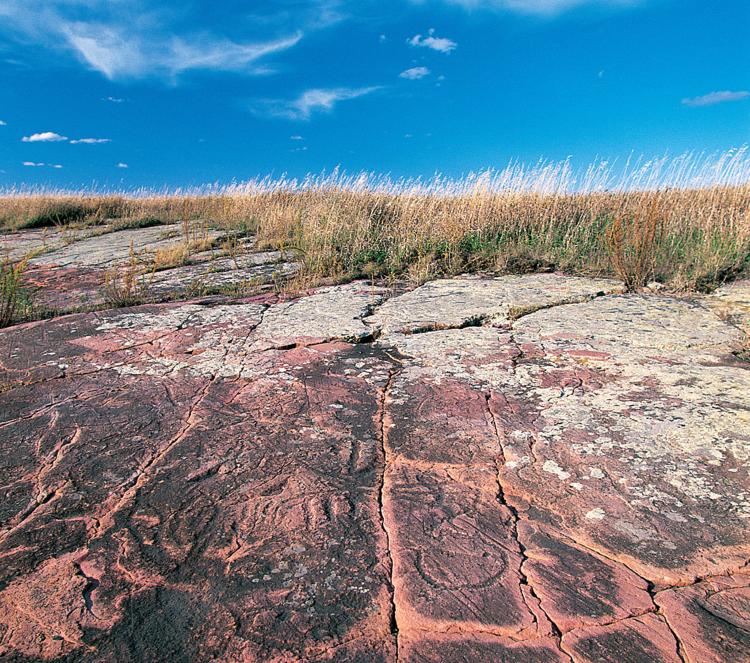 JEFFERS
Just an hour out east from Mankato in Comfrey sit more than 5,000 pre-historic petroglyphs that tell the stories of Native American ancestors spanning more than 7,000 years.
Jeffers Petroglyphs, part of the Minnesota Historical Society since 1970, opens from May through October to the public.
The carvings feature buffalo, turtles and thunderbirds, according to its website. MHS suggests that the most opportune time to visit the historic bedrock is during the evening, when the light from the sunset hits the carvings just right. During the evening hours (from 5-7 p.m. Fridays and Saturday or 5-8 p.m. June 1-Aug. 2) visitors must be barefoot or wearing socks to walk on the services to experience petroglyphs that aren't visible in the regular path.
Jeffers Petroglyphs offers a 90-minute guided tour, which begins at 10:30 a.m. during its open seasons Wednesdays through Saturday or beginning at 12:30 p.m. Sundays.
If you'd like an alternative with more social distancing, take a self-guided tour. There are signs to guide those walking through the prairie trails along the1.2-mile trail. Choose between the short or long trail; the short trail leads you directly to the petroglyphs, whereas the long one is more of a scenic route.
Check out the visitor center, too, for gifts and books.
Go to mnhs.org/jefferspetroglyphs for more information.
BADLANDS
Admittedly, it's more than a day trip, but it's worth leaving the house for awhile. Hit the road for about six hours to reach South Dakota's Badlands National Park.
Though the visitor centers and entrance stations are recently closed currently, the roads, trails and campgrounds are open.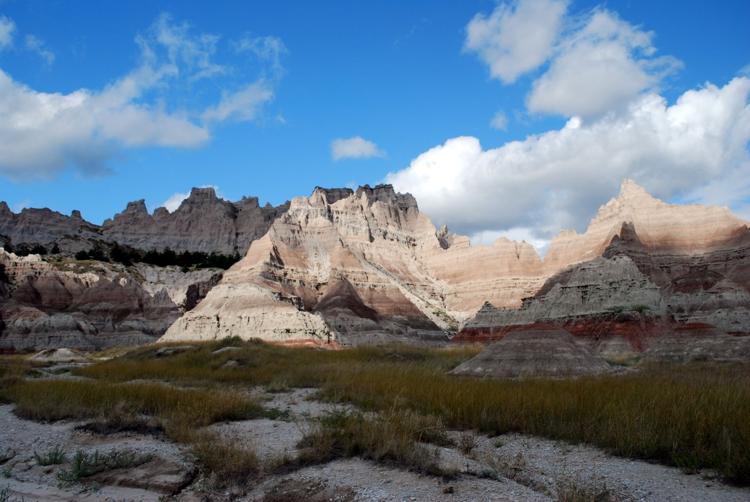 The national park is 242,756 acres big and protects mixed-grass prairie, according to its website. On a venture through the park, visitors can see wildlife such as bison and prairie dogs, and the endangered black-footed ferret.
Mid-June through the end of September, the park offers a paleontology lab, which is open from 9 a.m. to 4:30 p.m. daily.
The lab is in the Ben Reifel Visitor Center and allows those interested in paleontology a chance for an in-depth look at the scientists' works and other discoveries made at the park.
Otherwise, pick up a GPS adventure book, available at the center when it is open. The activity takes visitors through exhibits and trails all around the park by inputting the points of interests in your GPS, aka your phone.
Otherwise, visitors can choose among eight trails for a hike. Short and easy trails include Window Trail and Fossil Exhibit (features fossil replicas) at only a quarter mile, to the longest and more challenging such as Medicine Root Loop (4 miles) or Castle Trail at 10 miles.
Go to nps.gov/badl for more information, locations and hours.
GREAT RIVER BLUFFS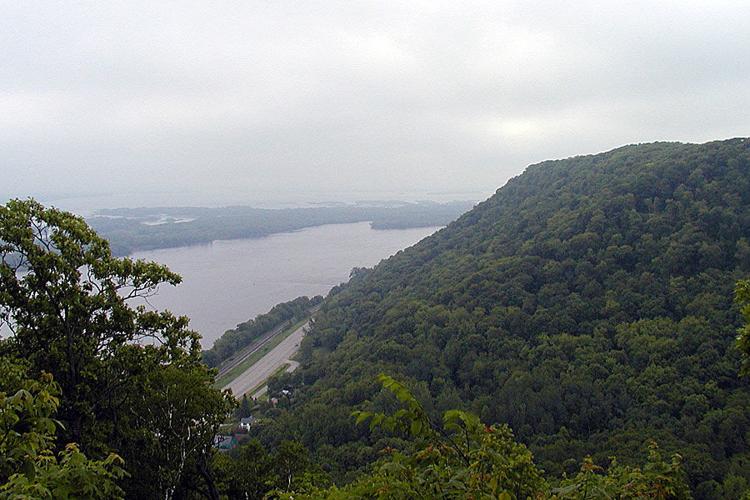 Winona Ryder put Winona back on the national map with Squarespace's Super Bowl commercial, but this southeastern Minnesota river city and the surrounding area have much to offer when it comes to nature.
Great River Bluffs State Park is known for its vivid and warm oranges and reds during the autumn. The state park is equally a treat and cleansing to visit at any time of the year, especially after being stuck at home for weeks on end.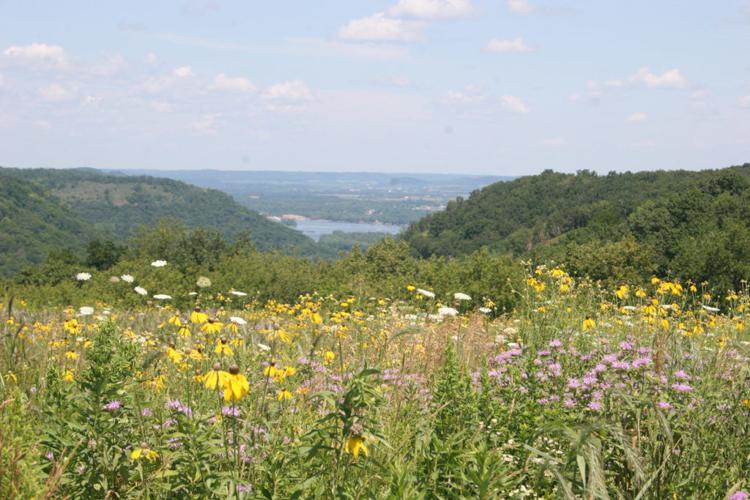 The park is to open back up to the public for camping, lodging and rental facilities May 1, but the park remains open for visitors to hike among one of its six self-guided trails.
Birdwatching is a main attraction to the park, where enthusiasts can see more than 100 species of birds, including bald eagles to rare sightings of white-eyed vireos. Visitors also have a chance to see wild turkeys and ruffed grouse.
Don't forget your binoculars!
For more information, go to dnr.sate.mn.us.