Take a trip to Minnesota's finest SPAM Museum and then hit a few grub spots in Austin
It's happening. We're hitting a wall.
At this point in the pandemic, many of us have run out of steam. We're tired of cleaning and renovating. We're tired of the same parks and places — though the Mankato area has a lot to offer — we could really just use a day trip.
Fear Not! A hop, skip and a jump away is Austin, Minnesota.
We know what you're thinking. Austin? Doesn't that just have the SPAM museum?
You're right. It does. And so much more.
It's also home to 28 different parks, historic houses and a wide variety of restaurants and retailers. That makes it a good choice for a day trip whether or not you've visited before, as it is ever-changing and full of new things to do.
Austin's SPAM® Museum
The SPAM Museum offers an entertaining way to tell the story of the 83-year-old meat brand that shaped the world. It's also, of course, a big part of Minnesota's history.
"The SPAM museum is a really large attraction. I have been there three times, and that SPAM museum is amazing. It has the whole history of the industry," said Doreen Nelson, the director of sales at the Holiday Inn and Conference Center.
In the late teens to early 1920s, Hormel foods took about 10 years to figure out how to can ham — a big feat at the time. This provided a high-protein food to households during the Depression.
Refrigeration wasn't as widespread during this time and people didn't have a lot of money. There was a need for a high-protein alternative — one that could be pulled out of the cupboard.
Thus the six-ingredient classic SPAM was born.
And the canned meat quickly became a very well-loved food, not only here, but internationally.
"It just has this draw because of how unique it is and because of how American it is," said manager of the SPAM Museum, Savile Lord.
The museum is full of interactive and educational displays with everything from the history of SPAM, how it's made, what people have done with it over the years and more.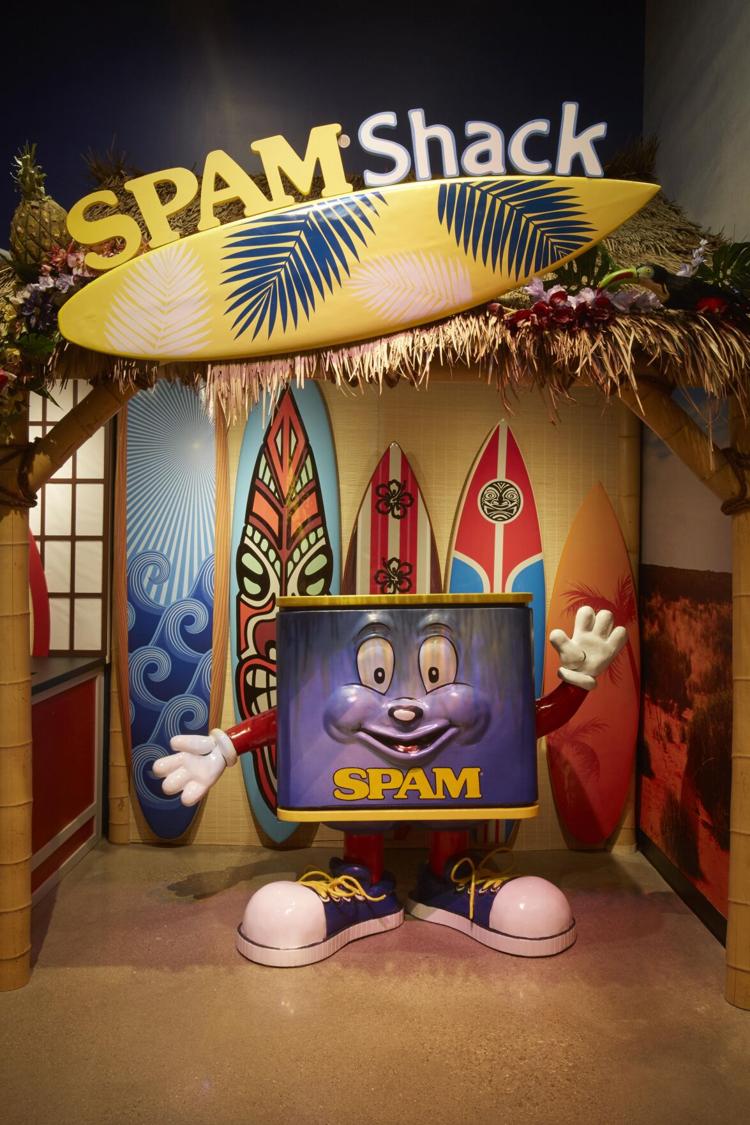 "We talk about how SPAM has globally been influenced in our exhibit called our International Marketplace," Lord said.
There's even a new exhibit.
"We just opened a new exhibit called 'Fun with SPAM' where we highlight people who have done new things with SPAM," Lord said.
The best part is, you can still visit the SPAM museum. Masks are required and there is also a short check-in process. Most visits are limited to about 30 minutes to limit the number of people in the museum for safety during the COVID-19 pandemic.
The museum is also doing live virtual tours for those who are unable to come in person. (Email Spam_museum@hormel.com to set up a virtual tour.)
"Hormel has this awesome space here down in Austin, and we're able to produce a lot of jobs to people in Austin," Lord said.
Not just jobs are created, but also opportunities.
Hormel's impact on Austin
Creating such an important and well-known brand and product helped put Austin on the map, and Hormel didn't just create jobs and a museum. There are parts of Hormel's history located all over Austin that attract tourists every year.
For example, there is the Hormel Historical Home, or HHH for short.
"The stately Hormel Historic Home, built in 1871, was the residence of the George A. Hormel family from 1901 to 1927," said Nancy Schnable, the executive director of Discover Austin. "Now restored to early 1900s décor, including Tiffany light fixtures and Greek marble fireplace, the 14-room home is open for guided and self-guided tours."
People can stroll through the Peace Garden to enjoy the flowers and read a brief history of the family. Guests are also invited to enjoy music at various events throughout the year, including a free summer series in the garden, weather permitting.
"In a nutshell, the HHH is a nonprofit organization with the mission of preserving and sharing the history and legacy of the Geo. A. and Lillian Hormel family through education, music, hospitality and community service," said Holly Johnson, the executive director of the Hormel Historic Home.
The HHH has stood as a symbol of hard work and dedication to the community since it was built in 1871.
"The original builder, John Cook, was an active businessman and served as mayor in 1871. When the Hormels purchased and remodeled the home, it continued to symbolize the importance and value of hard work as Mr. and Mrs. Geo. A. Hormel built a business that supported so many in the region, from farmers, to plant and office employees, to other businesses that supported the work at the plant or grew because of the needs of Hormel Company," Johnson said.
When George Hormel retired in 1927, he and his wife decided to give the home to the ladies of the community through the YWCA, Johnson said. They wanted it to serve as a place for social gatherings for the town.
Now nearly 10,000 people visit the historic property every year to see the architecture in the giant house.
"The HHH is unique because it is a combination of a historic house representing the past and modern event center that serves the community for private and public events," Johnson said.
And The HHH isn't the only other thing that has Hormel's name on it in the community.
Parks, nature centers, bike trails and more
With the pandemic, nearly everyone has taken to the outdoors.
Austin is home to 28 different parks, including The Jay C. Hormel Nature Center or JCHNC, which consists of 529 acres through which Dobbins Creek runs.
"At the entrance of JCHNC is the nearly new and beautiful interpretive center, which is at the gateway of a blend of remnant prairie, oak savannah and other hardwoods, wetlands and meandering streams," said Kevin Nelson, director of parks, recreation and forestry for the city of Austin.
The center was started on the former estate of Jay C. Hormel, son of the Hormel Corporation founder.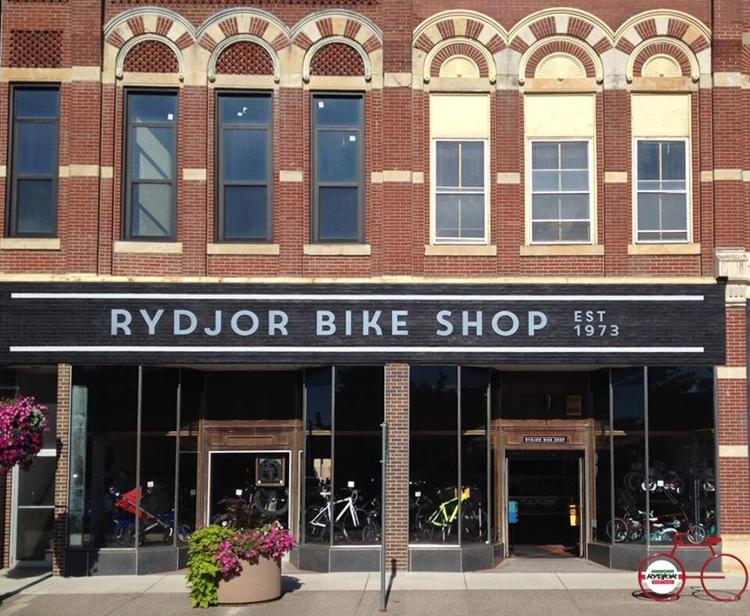 "Features include beehives, a maple syrup shack, miles of trails including several bridges, a look-out tower, a pond, streams and bountiful examples of nature. Offerings include programming for kids, families, and school groups and equipment rentals for canoeing, kayaking, cross-country skiing and snowshoeing," Nelson said.
The Jay C. Hormel Nature Center is a haven for nature lovers and outdoor enthusiasts of all ages, Schnable said.
"You can explore what Mother Nature has to offer in a variety of ways," Schnable said.
Visitors can experience nature by hiking more than 10 miles of trail, climbing the Nature Center's three-story observation tower, renting a canoe or even cruise its waterways by kayak. In the winter, there are cross-country ski and snowshoe trails.
Visitors can check out their new interpretive center, built in 2017, which hosts many interactive activities.
"You can also view our live critters — two red-tailed hawks and a barred owl, two fox snakes, a Blanding's turtle, salamanders and tree frogs. Admission is free.
"There is something for everyone to explore and discover at the Nature Center," Schnable said.
Outside of the Nature Center, there are also all of the parks and the bike trails. Similar to Mankato, Austin is well-loved by bikers.
"Austin is becoming a well-known destination for biking enthusiasts and has been awarded Honorable Mention for being a Bike Friendly Community from the League of American Bicyclists. We offer over 13 miles of hard surfaced trails that connect you to many locations in the city," Schnable said.
Two major trails, the Shooting Star State Trail and Blazing Star State Trail, converge in Todd Park on the north side of Austin, Nelson said. Just west of Todd Park is Schindler's Way, a 3-mile, off-road mountain-bike trail/loop that winds its way along the banks of Wolf Creek and the Cedar River.
And of course, with all of these bike trails around, Austin has a well-known bike shop.
Rydjor Bike Shop is a full-service shop that features many name-brand new bicycles and related bicycle gear.
"What makes it really unique is the collection of older and antique bicycles which are on display, in addition to the connection of shop ownership to some notable biking people. It's definitely worth spending a little time and perhaps a few dimes in Rydjor," Nelson said.
Finding a bite to eat
All of this biking and exploring can make one work up an appetite. Don't worry, Austin's got you covered.
Restaurants in Austin, Schnable said, are known for their award-winning BBQ sauces, French onion soup, raspberry French toast, super spuds, Bloody Marys, caramel bars and food challenges.
Twenty of the restaurants have SPAM on the menu as well. But if you're not in the mood for the salty snack, you can always try one of the many other restaurants including El Parton's or Tendermaid, home of the Tendermaid challenge.
"The Tendermaid Challenge started almost 20 years ago. The current record is held by Molly Schuyler who consumed 30 burgers, 80 ounces of water, a bag of chips and a malt in 26 minutes on July 21, 2016," Schnable said.
To beat the record, you must eat at least one more burger than the previous record holder and eat or drink everything else they consumed in 30 minutes or fewer.
Or sit back and just enjoy a bite to eat — they are known for their burgers and milkshakes.
Visit Austin
Austin is full of things to do. From checking out different retailers, to visiting the 20-foot-long, 15-foot tall fiberglass Buffy the Cow Statue, to taking in Hormel's history and more.
"I just think we've got a lot to offer from any and every interest," said Doreen Nelson.
"Austin has a pleasant blend of little-big-town amenities with small-town charm. Austin has a blend of numerous cultures who add to the flavor and character of the community. A variety of restaurants present ample opportunities to tickle the taste buds of adventurous food connoisseurs and ordinary restaurant-goers alike," Kevin Nelson said.
Those interested in visiting Austin can check out the Discover Austin website to learn more or simply drop in off of I-90. To see what is open and what has changed since the pandemic began, visitors are encouraged to check on websites or call ahead before making the trip.