Sharon Sudusky staying busy and creative in retirement
Creativity stemming from childhood can last a lifetime.
"I credit an aunt with instilling my interest in creating," said Sharon Sudusky, a 76-year-old artist from Jackson. "When I would visit, she would always share a current project and interest of hers. There is a picture of me painting at 6 under her tutelage."
Although retired, Sadusky continues to dedicate her free time to the arts.
Mostly self-taught, she completed courses at Minnesota West Community and Technical College's Worthington campus and studied with artists at Pearson Lakes Art Center in Okoboji, Iowa, and in Nobles County.
Sadusky owned a ceramic business for 25 years, where she poured molds and taught classes.
"When rheumatoid arthritis made it impossible to continue pouring molds, my focus took a different path and I turned to painting and other art forms," she said.
Sadusky showed and sold her work, along with the work of other artists, at A Piece of Work art gallery in Spirit Lake, Iowa, until it closed six years ago.
"Retirement enables me to create when the urge hits, not wait for when I have time," Sadusky said. "I also don't care as much about the finished product. I am more interested in experimenting and exploring."
Her technique and art forms have varied during her career.
"I would say I was more realistic for many years. I still find it harder to do abstract, but it's getting easier. I started working with encaustic, alcohol ink and acrylic pour techniques, all which are hard to control.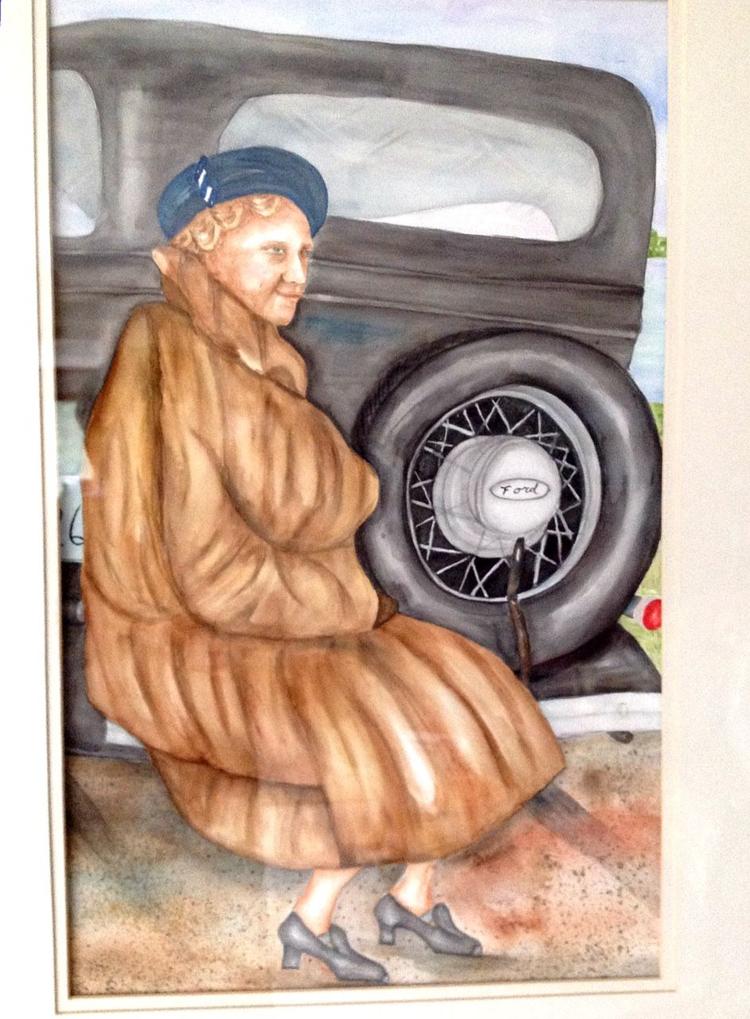 "I will tend to stay in a medium until I feel I have explored and experimented with it fully, and will usually find a way to get some control. I also like these mediums to share with others. When someone says I can't, I'll say, 'Let's try, just have fun.' I'm happy to have a surprised happy painter."
Sadusky said she channels inspiration from nature, printed materials and photographs.
Whether it's using watercolors to paint flowers or acrylics to re-create a landscape, Sadusky said she uses different avenues such as making cards, scrapbooking, painting or sketching.
"At this stage, I'm more apt to use whatever brush I have at hand and whatever pallet is at hand. If I get an idea, what-if, I don't hesitate."
Her work was exhibited at Red Rock Center for the Arts in Fairmont last summer. She also had solo shows at Minnesota West Community and Technical College, Nobles County Art Center, Pearson Lakes Art Center, A Piece of Work and Luverne Art Center. She occasionally teaches at Jackson Center for the Arts, where she was a former board member.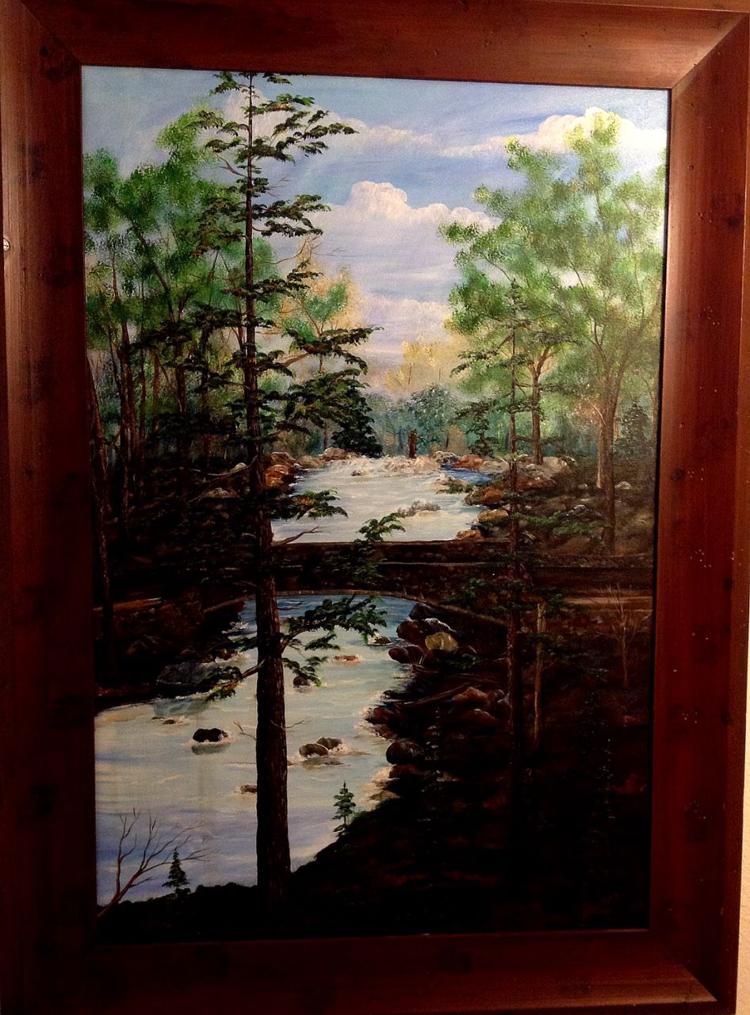 "I enjoy doing a body of work from pictures taken on trips," she said. One of her favorite pieces is "Yosemite," a 24-by-36 landscape image.
"One of the best things for me as an artist is if someone voices my feelings as they view one of my works," she said. "That happened with this work making it special. Another landscape "Summertime" was a work of childhood memories. I was shocked when a young man voiced what I had had in my head while I painted it. I was very personally invested in both these works. To have someone feel it is the highest compliment."