Though it's just one city, Sioux Falls, SD, is not just one destination. It's a place where foodies dine and families enjoy the outdoors, where shoppers spend and craft beer connoisseurs imbibe.
Sioux Falls lends itself to day trips and extended vacations, being a two and a half hour drive from Mankato. There's plenty to keep visitors busy either way, says Matt Barthel of the Sioux Falls Convention & Visitors Bureau.
"We see many people come to Sioux Falls for a quick weekend getaway to relax and unwind from their daily responsibilities. Weekend trips are perfect to see all the top attractions and get a taste of the food, brewery and winery scene," he said. "We also see a large amount of people that stay in Sioux Falls for more than a couple of days."
A trip to the city wouldn't be complete without visiting its namesake. Waterfalls flowed along the Big Sioux River long before the city's founding in 1856, and Falls Park offers historical buildings, a restaurant, viewing areas and paved trails.
"Falls Park truly is a staple of our city. We are very fortunate to have such a great natural attraction so close to downtown," Barthel said. "During the summer months, visitors love to go to the top of the five-story observation tower, which allows them to see a breathtaking view of the park with the downtown landscape in the background."
At Falls Park, visitors can set off on the Big Sioux Recreation Trails, which provide a roughly 29-mile loop around the city and along the river. Those looking to spend more time outdoors can visit Great Bear Recreation Park, Good Earth State Park and Palisades State Park. The Outdoor Campus also provides an outdoor skills education center on the city's south side.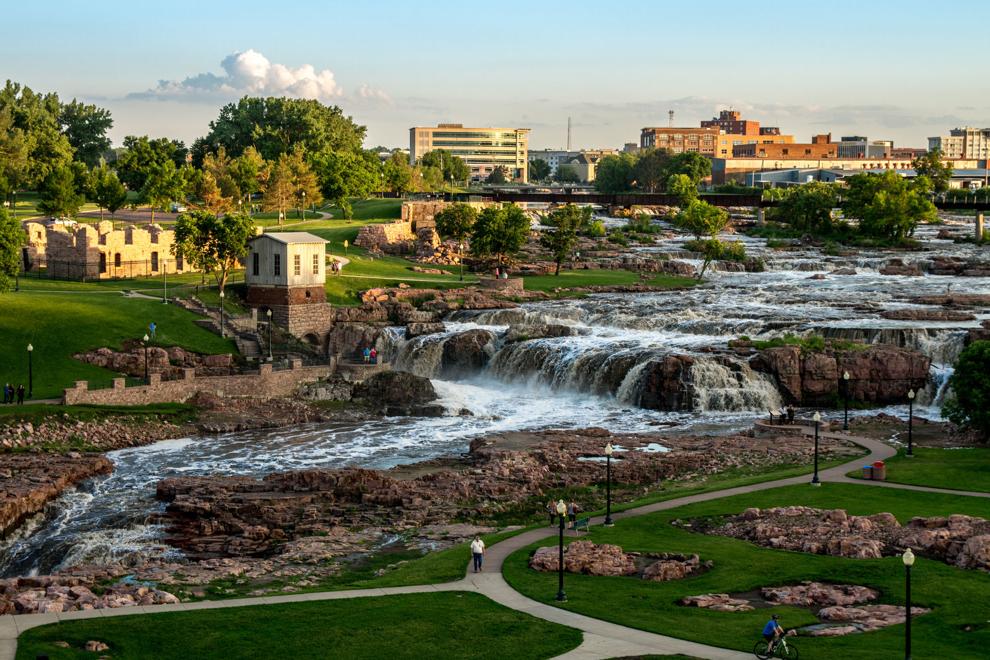 "The Outdoor Campus is a great place for families looking to participate in an activity such as fishing, archery, kayaking or even snowshoeing during winter," Barthel said.
For a less rugged getaway, there are shops and local boutiques, such as Threads. One can catch a concert at the Denny Sanford PREMIER Center, as well as theatrical productions, symphonic performances and more at the Husby Performing Arts Center at the Washington Pavilion. There also are art galleries and plenty of cultural sites to visit for a history buff.
"The Old Courthouse Museum and Pettigrew Home and Museum are great attractions where you can learn about the history of Sioux Falls, and best of all, they're free to enter," Barthel said. "The Center for Western Studies on the campus of Augustana University and the Visitor Center at Good Earth State Park offer fascinating information and artifacts involving Native American history, which is prominent in the foundation of Sioux Falls."
Most importantly, visitors will not go hungry. From ethnic food to farm-to-table American cuisine, dining options abound throughout the city, but many visitors focus on the downtown food scene, according to Barthel.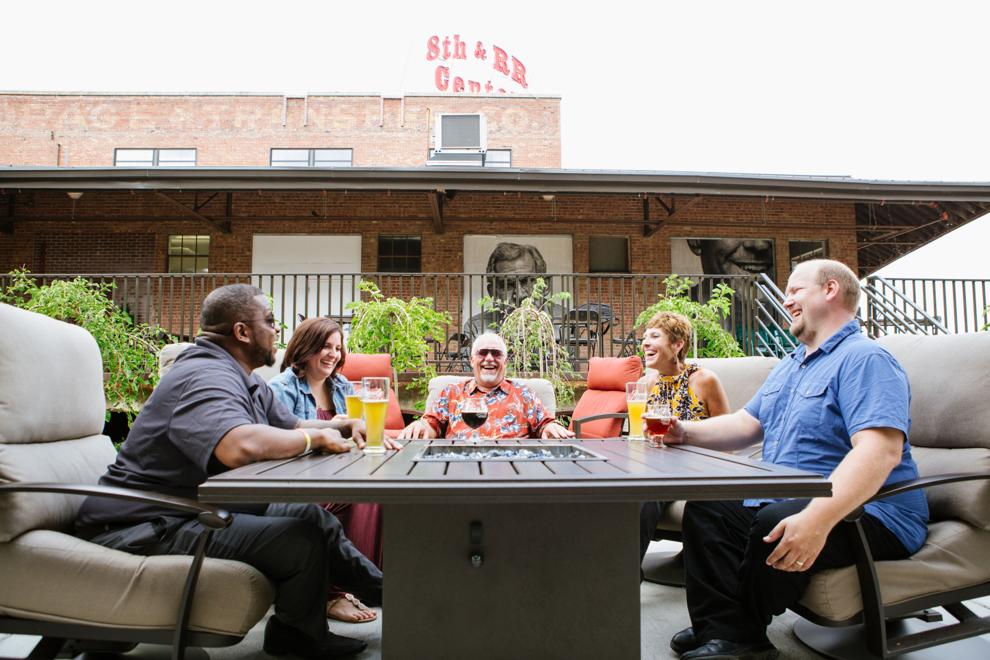 "The section of downtown located just east of the Big Sioux River, known as Eastbank, has seen an uptick in activity during the last couple of years with new restaurants and breweries opening," he said. "Brewer's Row is also becoming a popular destination downtown that includes a handful of breweries all located within walking distance of each other."
Brewer's Row starts with Fernson Brewing Company and runs east down 8th St., before turning south down Phillips St. to end at Hydra Beer Hall on 10th St. It's about a half mile walk. Along the way are Remedy Brewing Company, WoodGrain Brewing Company and Prairie Berry East Bank, a winery that serves beer from its sister company Miner Brewing.
Also on the path is Monks House of Ale Repute, which kick-started Sioux Falls' craft beer scene. Monks opened in 2007 and launched its in-house brewery, Gandy Dancer Brew Works, in 2012.
After adding Wilde Prairie Winery and Strawbale Winery to the list, it's clear that Sioux Falls has a little of everything. Those who haven't visited the city — whether not recently or not ever — should note it as a place for fun and local fare.
"Being nominated as one of Midwest Living's Greatest Food Towns last year, we are beginning to see more and more people every year who travel to our city just for a foodie getaway," Barthel said. "…Sioux Falls is certainly becoming a top destination in the Midwest."