June … what a wonderful month.
We're blessed with long summer days, almost as if Mother Nature is trying to apologize for the excruciatingly long winter months.
People are out and about camping or walking their dogs. There are cookouts and outdoor games to play. If it gets too hot, we always have the option to jump into one of the many lakes of Minnesota.
And despite the humidity, or the mosquitoes, or the gnats, we take these days and savor each moment.
If you're one of those people who can't handle the heat or humidity, there's always ice cream to sweeten the deal.
Sure, you can eat ice cream at any point in the year. But there's only three months when it feels right. There's just something about the sweetness and cold against your tongue on a blistering hot summer's day.
Take a ride around the state and visit Minnesota's favorite ice cream parlors. (Don't forget to visit Mom's and Pop's in Mankato's Old Town, too!).
Selma's Ice Cream Parlor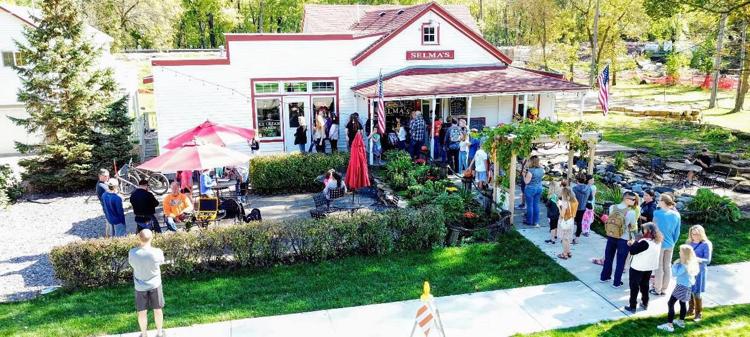 Selma's is the oldest ice cream shop in Minnesota dating back to the early 1900s. According to its website, the building in use for the parlor housed ammunition during the Civil War. Selma's carries more than 30 ice cream flavors, which are from Chocolate Shoppe Ice Cream from Madison, Wisconsin.
Some flavors include Fat Elvis, This S&#! Just Got Serious, Espresso, Ultimate Oreo and good Old Fashioned Vanilla.
" Pro tip: one of the favorites is a double scoop of Zanzibar chocolate in a house made waffle cone," Rebbeca Nickerson, owner of Selma's, said.
For non-ice cream eaters, the shop also offers coffee specialites, a variety of candy and desserts.
Or just enjoy the ride.
"You can enjoy a scenic drive through the St Croix Valley, hike Afton State Park or browse the small shops in Afton and then top your day off with one of our 32 ice cream flavors," Nickerson said.
Even during the pandemic, the ice cream parlor remained opened, delivering scoops through window services.
Selma's is at 3419 Saint Croix Trail S. in Afton and can be reached at 651-436-5131.
Cone Brothers
This parlor will have you feeling like you stepped into a time machine. The 1950s inspired parlor in Richfield not only offers ice cream but other treats as well. Get a Chicago-Style hot dog, 100% fruit smoothies or vintage sodas.
The shop features 20 flavors, including Raspberry Rhapsody (black raspberry flavor, raspberry ripple and dark and white chocolate-covered raspberry cups), Heaps of Love (add anything including Oreos, brownies, edible cookie dough, carmel and chocolate ripples and pecans mixed in vanilla ice cream) and blueberry cheesecake (cheesecake ice cream with a blueberry ripple and cheesecake pieces).
Cone Brothers is at 6633 Penn Ave. S. in Richfield and can be reached at 612-455-0452.
Tip Top Dairy Bar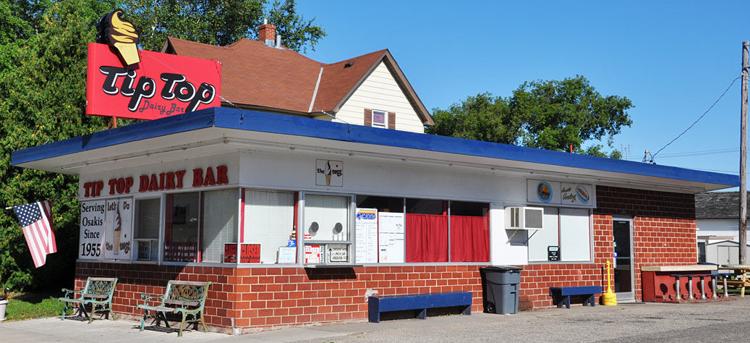 Head off to Osakis, about a three-hour drive from Mankato, to Tip Top Dairy Bar. Though the town is on the smaller side, the ice cream shop offers big tastes.
The shop was opened in 1955 by Norman Hansen. That makes it old enough to retire, but the shop keeps on delivering the goods.
Tip Top is highly regarded in Minnesota, as it earned the title of being WCCO-TV's best ice cream shop in the state. Its menu includes classic cones and sundaes, shakes and malts.
There's also "cyclones," ice cream with mixed toppings. Some cyclones include Butterfinger, Crazy Monkey (banana mixed with Hydrox cookies), Grasshopper (Creme De Mint and Hydrox cookies) and a German Chocolate (chocolate ice cream with coconut and pecans).
They also serve up burger baskets, fried chicken, hot dogs and other classic American food.
Tip Top Dairy Bar is at 22 W. Nokomis St. in Osakis and can be reached at 320-8859-2217.
Dairy Queen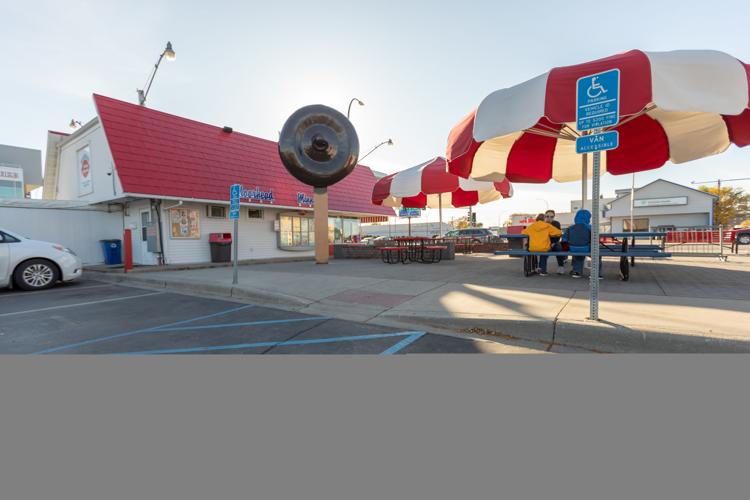 OK. Hear me out on this one.
Moorhead's Dairy Queen is actually the oldest Dairy Queen in Minnesota and in the United States. Opened by Bob and Phyllis Litherland in 1949, this Dairy Queen remains a Moorhead staple.
The Litherlands ran the business for more than 40 years before turning over the keys to new owners, Troy DeLeon and Diane Hanson, in 1995.
Moorhead's Dairy Queen still has the original contract with the franchise. This means you can find speciality treats that can't be found at any other Dairy Queen, including Mr. Malties, Monkey Tail and Chipper Sandwich. This location was also the first to serve up Dilly Bars.
"We continue to hand make and hand dip Buster Bars and Dilly Bars and offer up several nostalgic Dairy Queen treats, such as Curly Shakes and Old Fashion Sodas and much more," Diane DeEleon said.
It celebrated its 70th anniversary last year and has opened its doors to ice cream lovers every March 1 since (even at -11 degrees outside).
This Dairy Queen grabbed the attention of The Associated Press in 2015, which called it the "Rogue Dairy Queen" because of its flexibility in menu options.
They've also been featured on the NBC national news and the Today Show.
The menu includes other staples such as Blizzards, malts and sundaes. Ice cream cakes are also available, but unlike other franchise locations, Troy DeLeon makes them by hand.
If you make the drive up north to the oldest Dairy Queen in Minnesota, make sure to also take a photo with the "World's Largest Dilly Bar" — 16 feet — on site.