Diana Hidalgo believes that serving up meals quickly doesn't have to mean sacrificing authenticity and freshness. The co-owner of Cinco de Mayo Taqueria, a new Mexican restaurant near Minnesota State University, had plenty of experience running a sit-down restaurant with her sister in Redwood Falls.
But when her family moved to Mankato, Hidalgo and her sister decided to try a new approach.
"The main goal for this location was to basically have something simple, especially for the students in the surrounding area," Hidalgo said. "It was mainly, come in, look at the simple menu and build your own."
She said the nachos and burritos are especially popular among college students, and while Mexican cuisine is nothing new to most Americans, for some international students, it's a completely new experience.
"The students that haven't had Mexican food can ask questions, and we'll answer with a smile behind our masks," Hidalgo said. "I'll give them samples of meat. They don't need to be shy about asking because that's what we're here for."
The tacos, traditionally served with cilantro, onions and a variety of meats, are a Mexican staple. Hidalgo recommends the birria tacos, which she describes as the Mexican version of the French dip sandwich. It's shredded steamed beef flavored with a variety of condiments such as ancho and guajillo peppers, sesame seeds and other spices stuffed in a fried tortilla dipped in a red sauce.
"We take our broth, which is basically the drippings from the meat, and then garnish that with cilantro and onions," Hidalgo said. "Then the customer takes the taco, dips it in the sauce and they eat it. It's basically the Mexican au jus."
Visitors to Cinco De Mayo will have the chance to try a half-dozen homemade salsas inspired by Hidalgo's uncle, a popular street vendor in the central-Mexican state of Michoacán.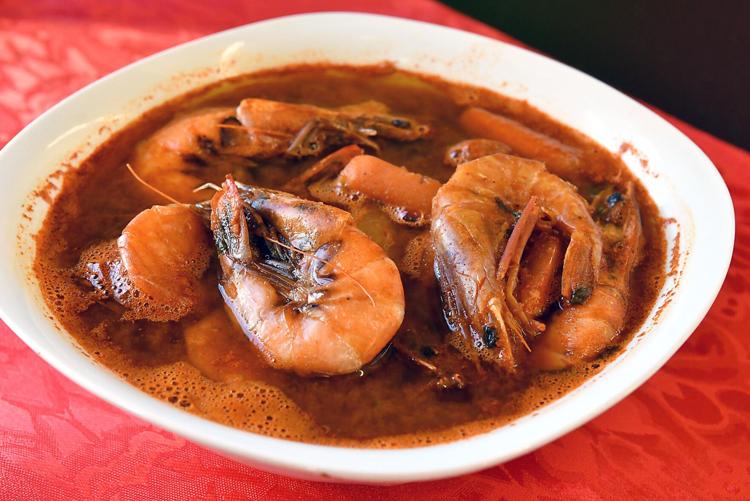 "It's made from a lot of different peppers, like chile de arbol, a very spicy dried pepper," Hidalgo said. "Roasting will give the peppers a smokey flavor, but if you throw the dried peppers in a blender, it's going to give it that pure, spicy chile flavor."
Hidalgo makes another salsa from avocados, a tricky ingredient because they turn brown when exposed to oxygen. She said other Mexican restaurants will use zucchini as a substitute, but Hidalgo found a special ingredient to keep that avocado salsa green, making it in small batches to preserve the flavor and freshness.
Guacamole is made by the order here, as are the chips used in the nachos smothered in a homemade cheese sauce, another personal favorite of Hidalgo's.
She said a popular dish among Hispanic customers is their homemade caldo de cameron, a shrimp soup with a warm and spicy broth.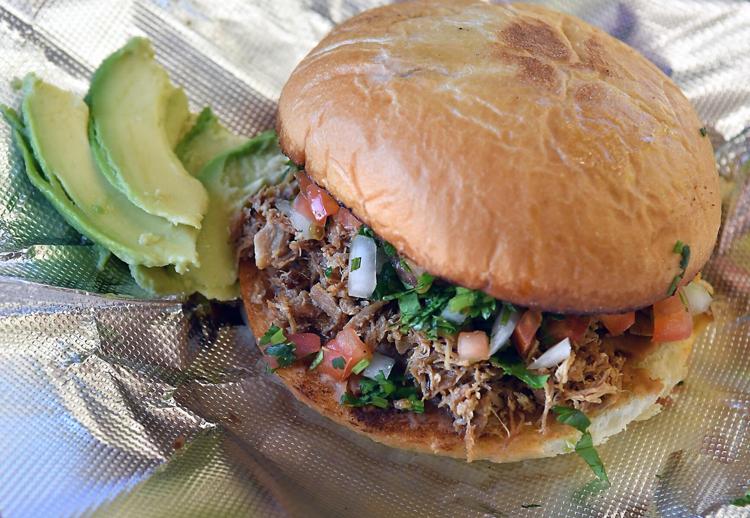 "We also have pozole menudo and that's every day of the week, not just on Saturdays and Sundays like other restaurants," she said.
That's because menudo, a red chile soup made with beef tripe and hominy, is time consuming and takes several hours to make. Hidalgo begins preparing the soup in the early morning and it then cooks throughout the day, soaking up the flavor from bone marrow in small batches. She makes a new batch every couple of days to keep it fresh.
Another popular dish sold by street vendors that Cinco de Mayo offers is the torta or the Mexican sandwich.
"I like the asada (steak) torta, but a lot of people seem to like the barbacoa," Hidalgo said. "It's garnished with lettuce, tomatoes, queso fresco, fresh avocado and a little bit of jalapenos, and it's good to go. It's very satisfying and filling, so it doesn't need any sides."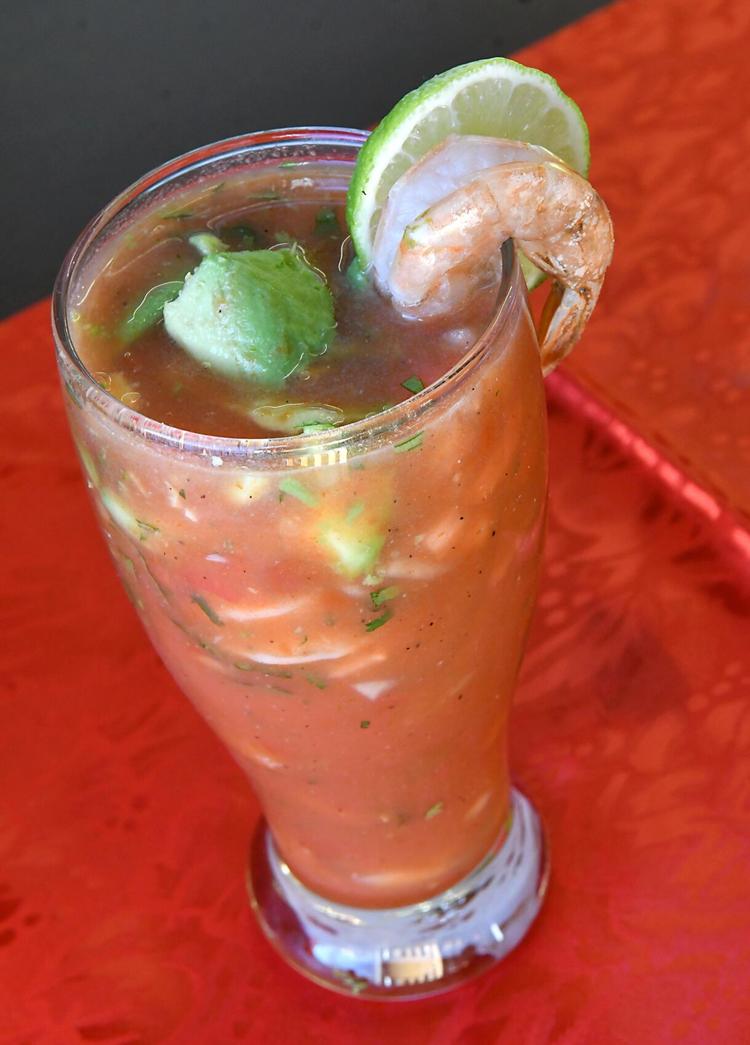 One international student recently walked through the door to try authentic Mexican food for the first time. He was unsure of what to order, and Hidalgo recommended the birria tacos. He came back two days later, this time opting for the corn in a cup topped with queso.
The following day, he was back again, a new convert of Cinco de Mayo's Mexican cuisine. Hidalgo said that's one of the most rewarding aspects of the job.
"Every morning I open my eyes and it's just excitement – an everyday excitement."