The Star Tribune said of Geoff Herbach's award-winning series "Stupid Fast": "Whip-smart and painfully self-aware, 'Stupid Fast' is a funny and agonizing glimplse into the teenage brain.'"
Herbach has won the Cybils Award in 2011, the Minnesota Book Award and had been selected for the Junior Library Guild.
And he's been nominated again for his latest book, "Cracking the Bell," for the 2020 Minnesota Book Award for best young adult literature.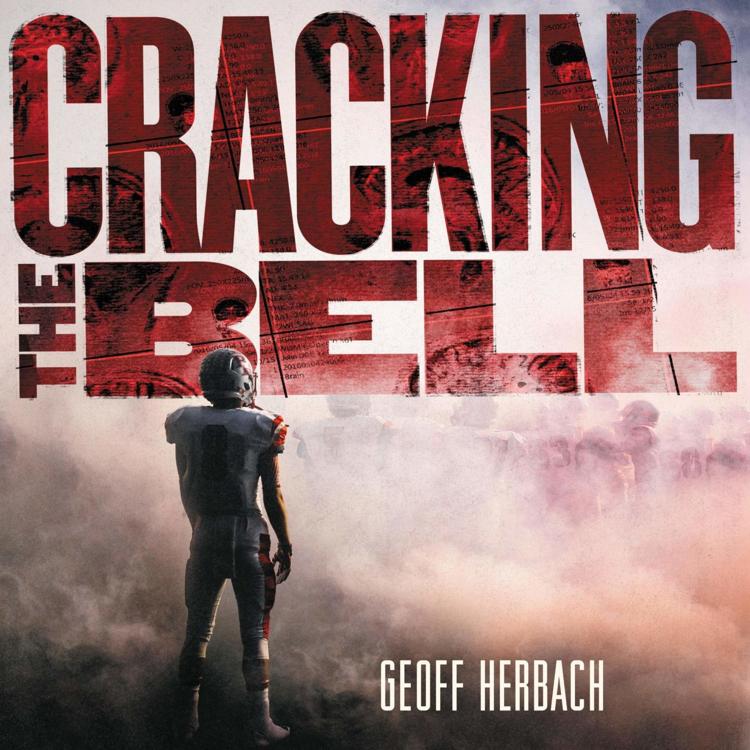 The young adult author has written nine novels and it all began with the realization that his son didn't seem to enjoy reading.
He took that as a challenge to write something young readers can not only relate to, but also find pleasure in reading.
Mankato Magazine: Tell us a little bit about yourself.
Geoff Herbach: I've been in Mankato for about 10 years, came to work at the university. I grew up in southwestern Wisconsin, among big bluffs and valleys, and Mankato reminded me of home in a great way. I've always felt at home here. I've lived mostly in cities since high school. I find Mankato (St. Peter, now) just exactly right sized. So much is happening, but, also, you can get wherever you need to go in 10 minutes and, if you're in your car, you can get a dang parking spot.
MM: Can you tell us a little bit more about "Nothing Special," which won the 2013 Minnesota Book Award for Young People's literature?
GH: It's a little weird. The book is the second in a trilogy. I'd definitely recommend starting with "Stupid Fast" if you were going to read it. The three books follow a sort of tortured, funny kid from the moment he goes through this wicked growth spurt that turns him into a huge physical presence to the time he leaves his little hometown for a football scholarship at Stanford. The kid, Felton, wants to be funny (he wishes he were a comedian, but he can't get jokes out right), and he's sweet, but his dad died when he was young and his mom is not coping with her own life well. Felton fights to be OK. I should add that "Hooper," which was a finalist for the Minnesota Book Award last year, takes place in a fictionalized St. Peter. Lots of local color. It includes Patrick's.
MM: What drew you to writing YA novels initially?
GH: My son got hit by the puberty train and suddenly stopped reading books, which scared me, because I'd already started teaching some college and saw how the kids I taught who weren't practiced readers struggled hard with college work. He had gone through this crazy growth spurt and I just thought, I'm going to write something I believe he'd like. It's going to be heartbreaking and funny and star a kid who just grew really way too fast. That book became "Stupid Fast." I've written eight other books for teens and kids since. Just became my mission for a long time to write books for kids who don't like reading, so maybe they'll read and get all the joy and smarts that come with that.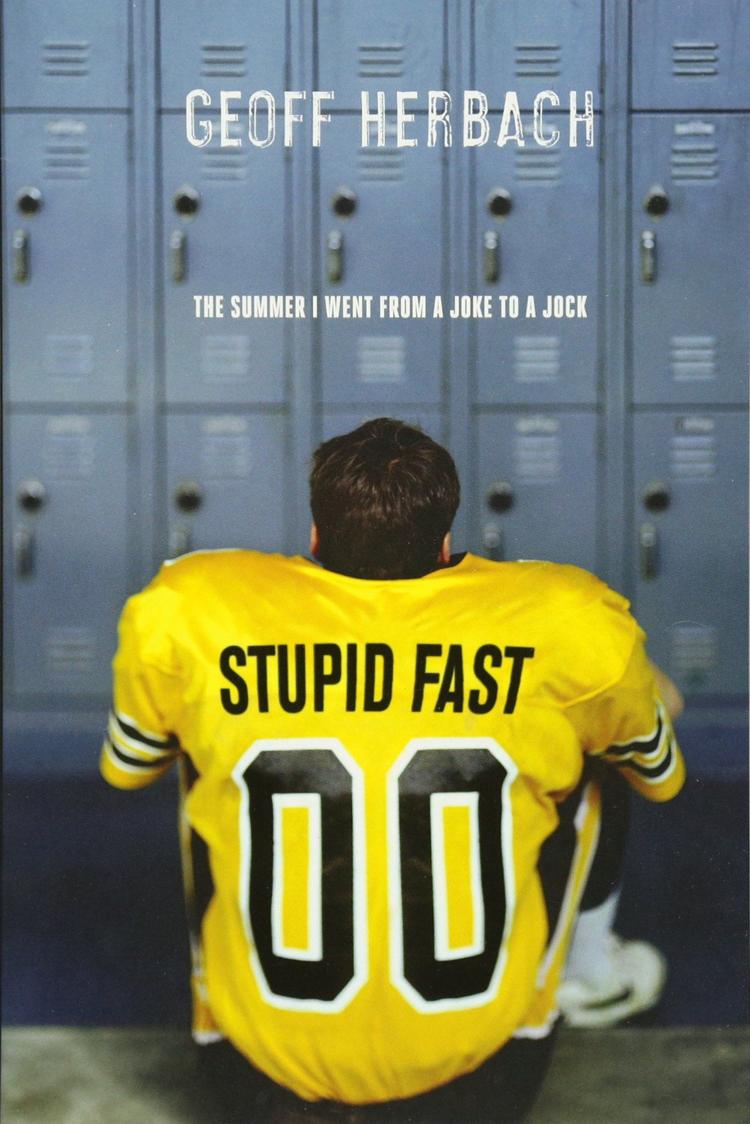 MM: What are you working on now?
GH: My own kids are now adults, so I'm switching gears a bit. My wife and I (she's a novelist, too) have been working on a story about a murder at a Minnesota resort, starring the catering director. I have a good friend in the Wisconsin Division of Criminal Investigation. He and I have been working on writing something together, too. Who knows where any of it will lead, but I don't think I'll write YA much now that my kids aren't around saying weird teen-aged things to me all the time. Lost my inspiration!
MM: As a professor, and department chair, at Minnesota State University, teaching fiction and screenwriting, what are some tips for those who want to take a stab at fiction writing?
GH: The biggest tip is to actually take the stab. If you want to write, you have to write. Lots of people talk about it, but never spend enough time with their rear in a chair to get anywhere. Lately, I've been practicing writing weird things that happen to me in third person, in the form of a scene. Using that practice makes me think like a writer all the time. Since becoming Chair of the English Department, I've lost a lot of writing time, so it helps to be thinking about scenes in daily life. Third tip? Come up and take a class at the university. We've got amazing teachers who love what they do and so much great work comes out of our classes all the time. Why not give yourself some deadlines?
MM: When you're not writing or teaching, what else do you find yourself doing?
GH: I spend a great deal of time snow blowing my driveway and also chasing my dog around the house, because she has my sock.
MM: Most writers at some point in their life have gone through "writer's block." Do you believe in it? If so, how do you personally combat it?
GH: I definitely believe writing can get hard enough at times it makes people go blank. I use a Focus Keeper app on my phone, which gives me 25-minute blocks to work in. I can make myself concentrate for 25 minutes and usually, then, I'm back in the flow.
MM: What has been the toughest criticism given to you as an author? What has been the best compliment?
GH: A reviewer in Publisher's Weekly pretty much called me an adult author who didn't know how to write for teens when my first YA book came out ("Stupid Fast"). A kid wrote me and said that Felton's voice in the same book sounded like the voice in his own head and that he loved it and it made him want to be a writer, too.
MM: In your bio on the MSU website it states "In the past, Geoff wrote and performed comedy and traveled around the country telling weird stories in rock clubs." Can you tell us a little bit more about that?
GH: I was in a group called The Lit 6 Project. We would write short stories that were super crazy and we'd go on tour, sometimes opening for bands (sometimes we got booed very loudly, but that was funny, too). That evolved into The Electric Arc Radio Show, which we performed with a ton of great Minneapolis musicians for a few years. We pretended to be four narcissistic writers who all lived in a house together and behaved like 4-year-olds. Each episode had an original score and all these bands would show up. Later, we did something similar in New York called Radio Happy Hour. I remember sitting on the stage behind Norah Jones one Saturday in 2009, thinking, "I need to get a job in Mankato so I can Chair the English Department."
That's not really a joke.
It was huge fun to be there, but I was ready to do something I loved equally that had some stability. I couldn't have landed in a better spot.
MM: What was your favorite YA book growing up?
GH: I loved "Franny and Zooey" by J.D. Salinger. It reads like the best YA, smart, funny, serious, just so meaningful to me.
MM: Anything else you'd like to add?
GH: Everyone should check out all the great writers we have visiting for The Good Thunder Reading Series up at the university! Visit us!
— Compiled by Diana Rojo-Garcia