Three days. Seven and a half city blocks. About 250 vendors. More than 120,000 visitors. The Downtown Fargo Street Fair promises an incredible amount of art, food and drinks, music and fun for everyone.
Now in its 44th year, the festival has become the largest free outdoor event in North Dakota for clear reasons, according to Melissa Rademacher, president and CEO of Downtown Community Partnership in Fargo. Just like the city, she said, the Downtown Fargo Street Fair offers something for everyone and is always adding more.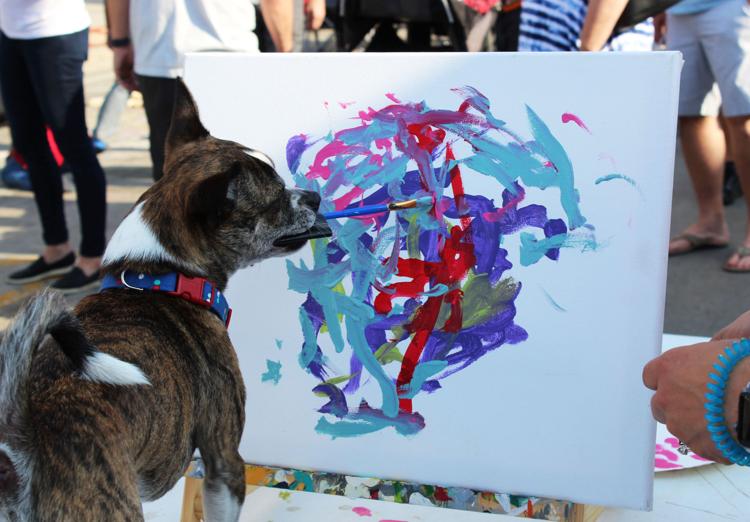 "We want to keep it fresh and relevant because we want to invite back people who have been coming all those years to experience something new," she said. "So this year we're going to have a stage and program it all three days, with a big headliner and concert on Friday evening. The programs will be a variety of things from dance to theater to music."
The most important part in choosing the artists and vendors for the event is variety, Rademacher added.
"The Street Fair attracts all ages and all walks of life for three days. We want to make sure we have entertainment for everybody. Arts, music, fun, local businesses — it's a great opportunity to highlight all the local diversity and culture," she said.
There are also vendors from 22 other states, and of the 250 total vendors, nearly one in five focuses on food. With food trucks selling everything from cheese curds to street tacos and local breweries and wineries serving drinks, attendees are able to snack and enjoy a beer and wine as they walk the fair route. Because of this, Rademacher offered an important piece of advice for fairgoers: "Come hungry."
Despite the event's growth from one block to more than seven, some part of the street fair must take place on Broadway near the historic Fargo Theatre with its lit-up sign. This is something attendees love about the event year after year.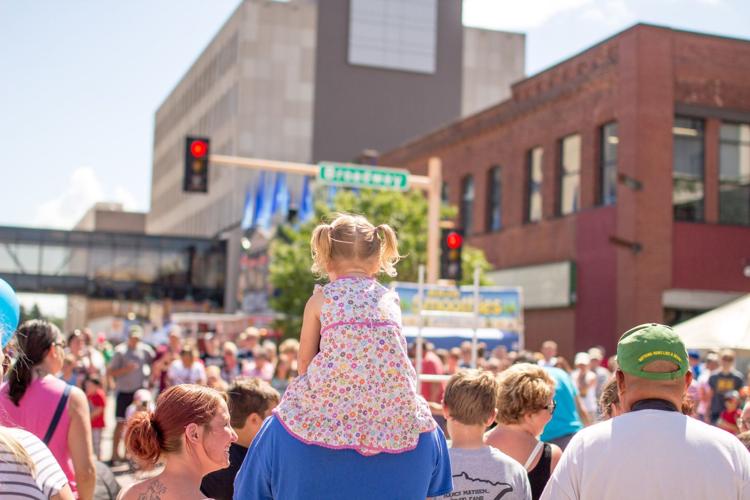 "The route started on Broadway, so (expanding) it off Broadway has been a challenge. But people love coming down Broadway for nostalgia," Rademacher said. "It's just finding that balance, because in Fargo, there's always something going on. There's always construction, there's always revitalization, there's always movement."
The Downtown Fargo Street Fair may be large today, but it wasn't always. The event started out as an annual sidewalk sale for businesses in a small segment of the city, according to Rademacher.
"Downtown retailers came together and started doing it on their own in terms of being a destination and marketing themselves way back in the day," she said. "Year after year, it just started to gain momentum and national recognition."
Fargo began to gain greater awareness around the country after the release of the Coen brothers' movie of the same name in 1996. That was unexpected, according to Rademacher, but it did make people from coast to coast curious about what the North Dakota city had to offer.
"The downtown businesses — kudos to them — saw that opportunity to entertain the people that were coming during a really hot time of year to downtown Fargo," she said.
However, downtown Fargo offers a wide selection of food, fun and entertainment year-round. There are art walks, historic tours and food tours. The Plains Art Museum has permanent and rotating exhibits, and the Fargo Theatre shows a range of movies and hosts an annual film festival. With a wide variety of restaurants and breweries, there is plenty to eat as well.
No matter a person's interests or age, the city provides opportunities for weekend trips and longer getaways. "There's something for everyone here in Fargo," Rademacher said.