Need a romantic place to get away from it all for the weekend? We've got you covered
---
Now that the holidays are behind us everyone is heading somewhere warm. Can we blame them? This cold can make us stir crazy and grumpy. The good news is, instead of spending a fortune travelling out of the country, southern Minnesota has plenty of cozy getaways for couples needing a romantic getaway.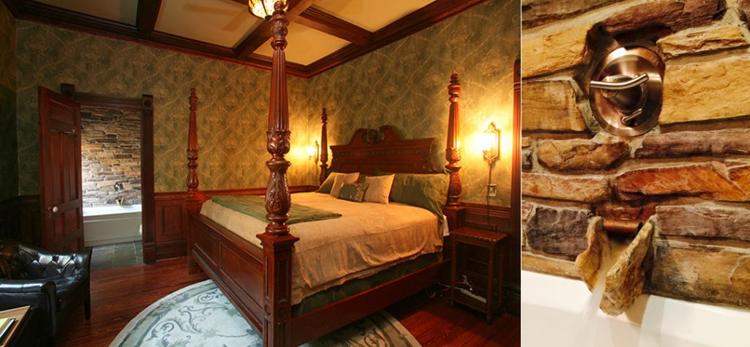 Nicolin Mansion Bed & Breakfast of Jordan
Hidden away in Jordan is what their website calls "The Jewel of Scott County." The mansion is more than 125 years old and is the epitome of luxury.
The Nicolin Mansion offers two options: dining with other guests over a candlelit breakfast or being served in the privacy of your own room. Breakfast is three courses and includes signature scones, chocolate-dipped strawberries, croissant stuffed french toast or scotch eggs and a dessert. Every day is different, and can accommodate any dietary restriction.
Some exclusive features include a guest kitchen offering complimentary wine, soft drinks, coffee, tea and popcorn any time and a baby grand piano in the front parlor. Guests can also opt to purchase a cheese and cracker tray, chocolate fondue, fruit tray or even personalized champagne or wine goblets.
Each bedroom has a private bathroom, and some include a whirlpool bathtub. They all also have their own fireplace.
To book your stay visit nicolinmansion.com.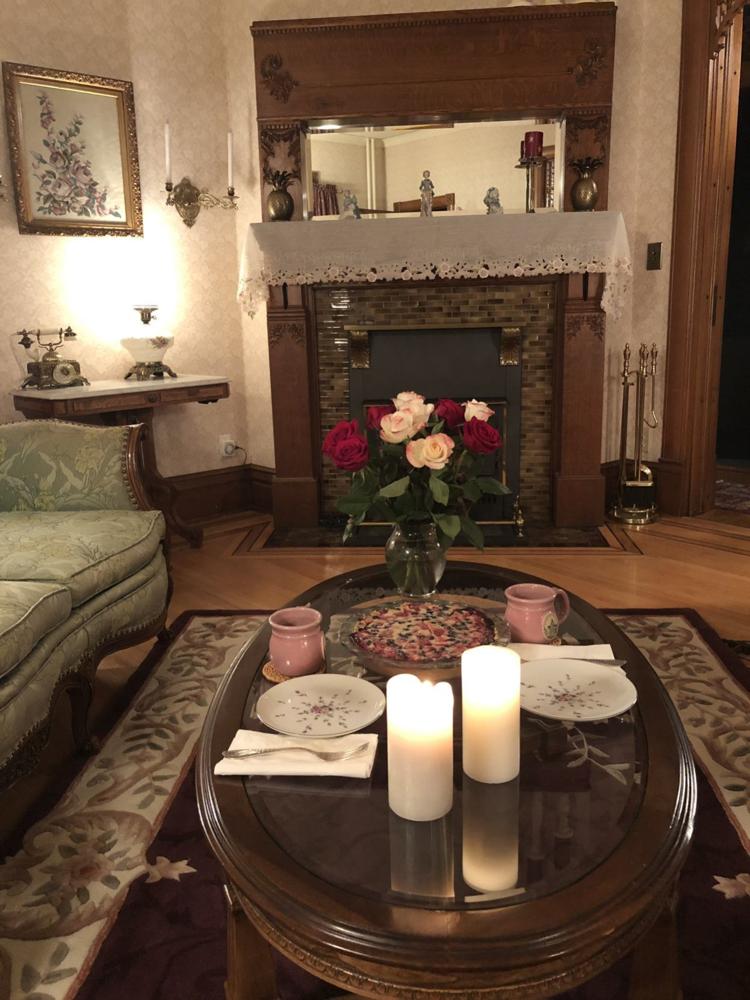 Historic Hutchinson House Bed & Breakfast of Faribault
This picturesque home borders the historic downtown district where guests can find unique restaurants, local shops, and entertainment. According to the owners, this spot was named one of the Top 50 Coolest Houses in Minnesota. This charming 1892 Queen Anne Victorian home is listed on the National Register of Historical Places and is worth an extended stay just for the beauty of the house itself.
This B&B some exclusive activities that guests can opt to purchase including a horse-drawn carriage ride, or 30 minutes or an hour with a massage therapist.
There's also plenty to do nearby including a cheese cave tour, mural tour and walking tour.
To book your stay visit historichutchhouse.com.
Bingham Hall Bed & Breakfast of New Ulm
Back in New Ulm the Bingham Hall, depending on the room you pick, you can get a fireplace, a two-person jacuzzi, a massage chair and more. Many of the rooms are also named after people important to the B&B's history.
Many of the rooms are authentic to the era so guests can enjoy a luxurious stay in an old-fashioned way. The B&B also has two resident dogs, Sam and Rumzi, to keep guests company.
To book your stay visit bingham-hall.com.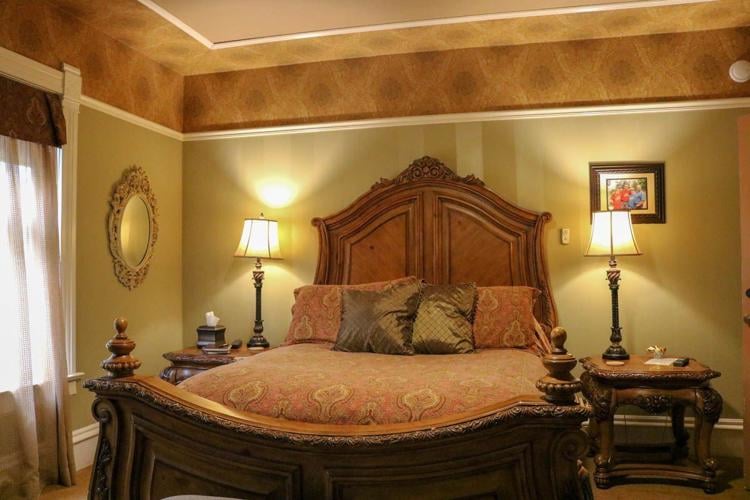 The Konsbruck Hotel of Saint Peter
The Konsbruck is a boutique hotel with five suites, which have been carefully restored and decorated to maintain the original feel of this historic hotel built in 1895. According to Natasha O'Hara of Mankato Independent Originals, this hotel includes old world charm with modern amenities.
All of the suites feature high ceilings and decor that reflect the feeling and charm of the early 1900's. This spot also includes the luxury of high-definition televisions and beautiful fireplaces. The suites feature large elegant bathing rooms with jet tubs and large ceramic-tiled showers for guests to enjoy.
Below is the 3rd Street Tavern, a casual full-service dining environment. Breakfast is included with guests who stay on the weekends.
To book your stay visit konsbruckhotel.com.
Czech Inn Bed & Breakfast of Hayward, MN
The Czech Inn Bed & Breakfast offers five guest rooms along with a retreat space that includes a full kitchen, an entertainment area and a large patio. Common areas include a sitting room, a spacious dining room, a 47" HDTV, Keurig Coffee and complimentary Wi-Fi and cable.
This B&B is one that the whole family can stay at as it has rooms with two twin beds and rooms with kings, as well. Each room includes a private en-suite bathroom featuring either a claw-foot bathtub or walk-in shower.
When guests book two garden-level rooms they also have access to the retreat room, a room with more than 750 square feet of crafting/meeting area and a fully equipped kitchen. The retreat room can also be rented out for private events.
To book your stay visit czechinnandretreat.com/index.html.