"The first thing I ask people: Do you want to destroy stuff, heal stuff or do magic stuff?" Dave Powers, tonight's Dungeon Master at The Dork Den asks me.
"Oh, definitely magic stuff," I reply.
To be completely honest, I don't really know what I want to do. The concept of the fantastical role-playing game that is Dungeons & Dragons was entirely foreign to me. I've heard of people hosting D&D campaigns at their homes to play with friends. But the closest encounter I've actually had to the game has been watching the kids on "Stranger Things" play in their basement.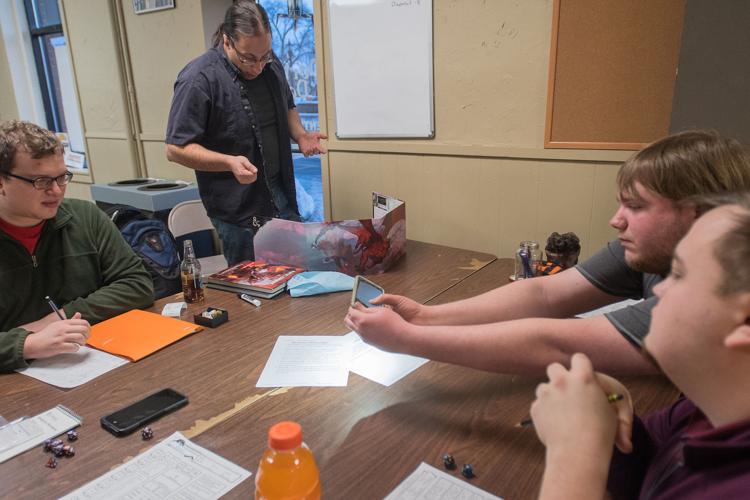 And even then, the game seemed intimidating. All those rules. All that drama.
Powers had templates of different characters that would assist me throughout the game. It includes what the character can do in regards to skills, the strength of their power and other neat stuff.
I chose a druid, a wood elf.
"What's the name of your character?" Powers asks.
Oh God, I'm suppose to come up with a name?
"Uh … Woody," I say hesitantly.
"Woody the wood elf? That's just about right," Powers replies.
During this campaign I'm playing with Lucas Barbknect, Parker Kerslake and Caleb Strege — the more experienced players who would help me through my first adventure into the fantasy world of Melbourne.
After a quick power course on rules of the game and the roles of the seven dice, we begin ...
Comic collector
Richard Rieke's comic collection has grown in the last decade to nearly 900 comic books, all sorted in a short box.
It was almost a natural path for Rieke to begin collecting comic books. His dad owned a bookstore in New Ulm where the 24-year-old grew up. In addition to owning a bookstore where Rieke had unlimited access to comics and books, Rieke's dad was also comic book collector.
Since second grade, Rieke began picking up comic books on his own. Well, he didn't actually begin purchasing comics with his own hard-earned money until seventh grade. But he recalls gravitating toward the art-filled books starting with Marvel Comics since about 2002, especially with the relaunched anime-esque cartoon "Teen Titans" on Cartoon Network.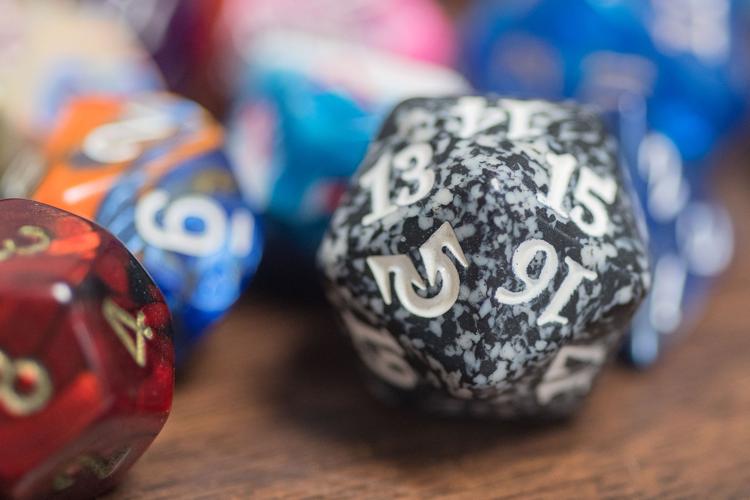 But what really made Rieke start seriously collecting comic books?
"I think the thing that initially grabbed me is that it's an industry that's been going on since the 30s," he said. "There's a whole backstory to these universes, like history going back decades. I just found it really interesting to see these worlds evolve."
This influence of comics even has Rieke interested in one day writing his own comics. He says he'll need to find an artist first, but the dream is still there for the creative writing graduate from Minnesota State University.
Some of his collection includes the "Star Wars" series (he confesses he has yet to actually finish the collection). He recently also began collecting trades of a '90s series from DC Comics called "Char Man."
However, Rieke also collects newer comics and picks up new issues normally every Wednesday at Double Play near the River Hills Mall.
"I'll just, while we're looking through, see if anything catches my eye and check it out," he said.
Typically, a comic can costs between $3-4 but can easily be more expensive for special releases, such as anniversary comics.
For those interested in beginning their own collection, Rieke suggests just picking something up. A lot of comics can actually be found online, too, at little to no cost. Some people get intimidated by picking up a series in the middle, feeling like they've missed out on important plot points. But online comic websites allow readers to get caught up. And sometimes, publishers like DC Comics will re-release famous comic book series.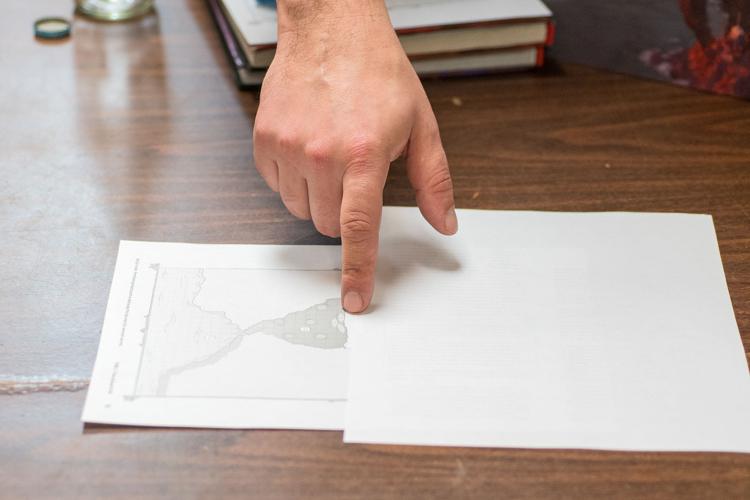 And by the way, comic books aren't limited to stories involving superheroes. You can find comics in many genres, even romance.
As for Rieke and his comic book dream, he said he hopes to create a futuristic new world like the ones he's read about over his time collecting comics.
"I would love to have other people have that kind of enjoyment reading something," he said.
■■■■
As we're traveling through the town, we come across of our first mission; a poster had been given to us with the names of people in the town. Our task is to locate them and determine their purpose for being here.
"I need you to find out who everyone is on that list," says Powers in his Dungeon Master personae, Lt. Liza Tarheels. "and if they've done anything illegal."
We begin in the Central Plaza where we encounter a crowd protesting and singing.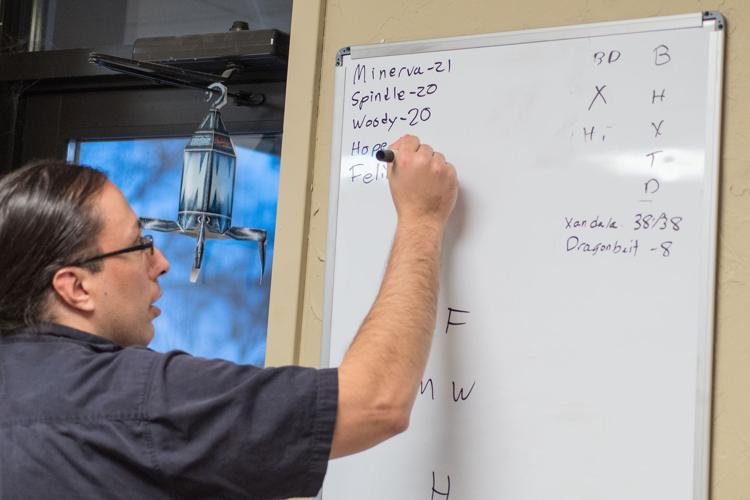 Powers narrates, "So the lady in the front: She sees you approaching and she looks back to her group and waves them out. But then she steps away and comes over, and she's just looking at you."
"Hello," Parker Kerslake takes on his character to begin the dialogue.
"Hello," Powers replies as Maria Salvador, the approaching woman.
We learn she's an ambassador. As Kerlsake speaks with "her" about why she's there to protest, a panther approaches. Then a bear. And two apes. They've got us surrounded in the Central Plaza.
Honestly, at this point I was lost, both as Woody and as a player. But playing intern to Caleb Strege, and being guided through by Powers, I was given the opportunity to move.
As an elf, I have two options: I can throw fire or poison. Also, I can only move seven spaces.
Powers points to various places on the map in an effort to explain the scenario to me.
"Okay, so you're here," he says, pointing. "And there's a couple of apes here. OK? There's a bear here. Then there's the guy up here. OK?"
He advises that, if I have something to shoot with, I should go ahead and do that. Which I do. I also apparently get unlimited striking powers with my fire and poison. But the poison only shoots up to 10 feet, Lucas reminds Power. So I chose the flame.
Nada.
The other guys start taking shots at the apes and the panthers and the thing that was hanging above us. A full battle scene takes over my imagination with wizards and a warlock (and a little help from a wood elf) by the panther.
This game is a lot harder than I thought it'd be, but I was determined to kill something for our campaign.
Cosplay
Casey Marie of Mankato began modeling right after high school in 2008. It wasn't until two years later, while in college in South Dakota, that she began playing around with more "nerdy" things.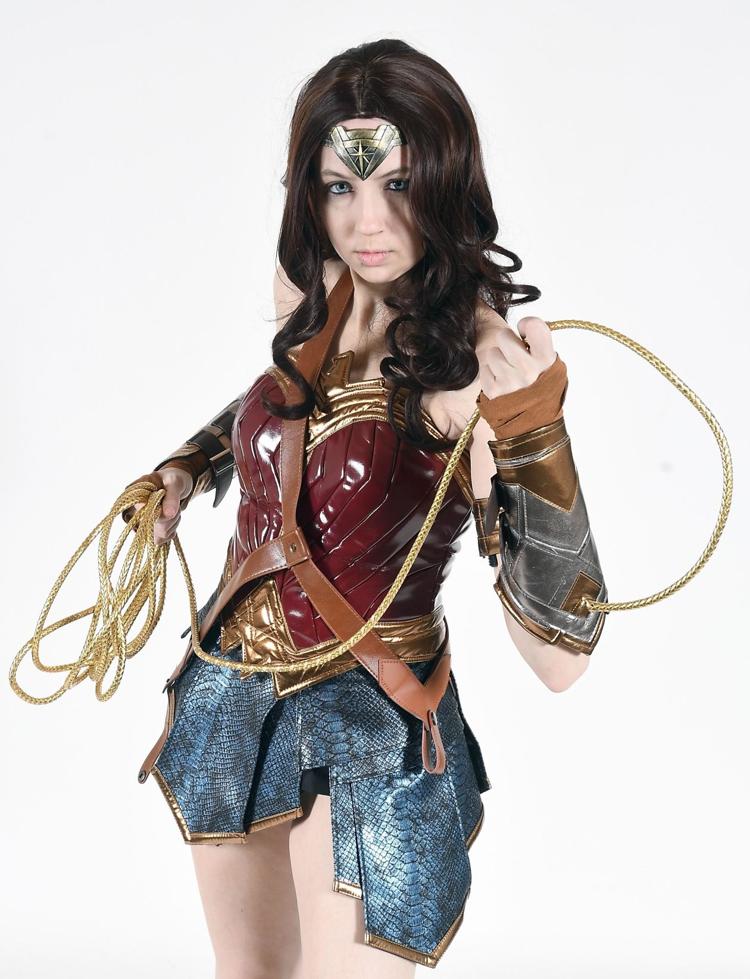 Her college friends introduced her to computer games, Dungeons & Dragons, anime and, of course, cosplay (the art of creating and modeling costumes from comic books, cartoons, video games or any other fictional universe).
Her friend actually mentioned to Marie that she looked fairly similar to a character from the anime cartoon, "Sailor Moon."
"He had seen some of my modeling work and he said, 'You know what character you look like? Sailor Mars,'" she recalls. Marie had grown up watching the anime every day. "And he was like, 'You look just like her!'"
So, as a present, a friend gave her a Sailor Mars cosplay costume, and she headed off to her first convention in Detroit nearly a decade ago.
At her first convention, Marie remembers the atmosphere as almost intoxicating. All kinds of people gathered in one space at a hotel to dress up as their favorite characters. She checked out different merchandise from various "nerdy" vendors and listened in on various expert panels (including one that featured the voice actor of the character Light from "Death Note.")
Even though she's attended 50 or 60 conventions, she says she gets that same feeling each time she goes. She's been to conventions as close as Minneapolis and as far away as the San Diego.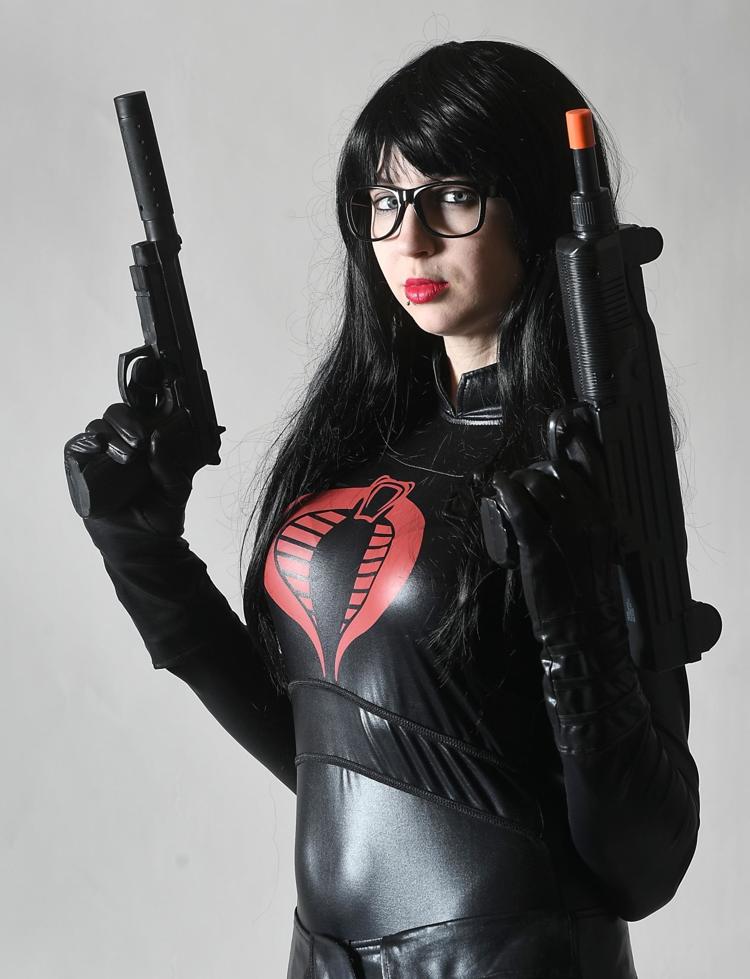 Right now, Marie has a closet full of more than 30 costumes. Before she thinned things out, she'd amassed nearly 60. Some of her favorites include Baroness from "G.I. Joe," Wonder Woman (the Gal Gadot version) and one of her most intricate costumes — 30 pieces — Devil Mercy from the Blizzard video game "Overwatch."
"I have giant horns with that, a big staff, giant wings that light up … I have to be built into that costume," she said.
With such an intricate costume, she says, she needs help putting it on.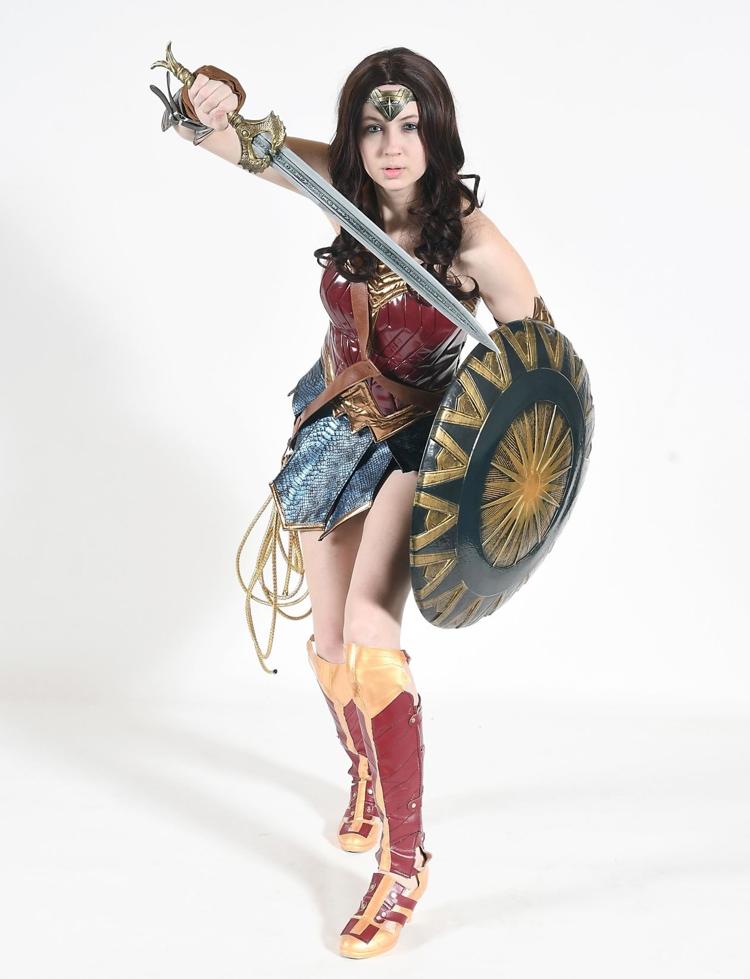 Some costumes can take from one hour to three hours to put together including the wig, make-up and assembly. Others, however, can be fairly quick, such as her Velma costume from the "Scooby-Doo" cartoon series. Some of her costumes are purchased, but Marie also makes some of her own costumes, including the the Devil Mercy costume.
One of her favorite things about conventions and cosplay is the pure imagination involved.
"It's just so much fun to be able to be another character for a day. And part of it is just the reaction of the people around you. I was dressed as Wonder Woman, and a little girl runs up to me. She must have been like 3 years old, just screaming, and she ran over and attached herself to my leg," she said. "Just the kids' reactions — especially when you're dressed like one of their heroes — is probably one of the best things ever."
■■■■
We're still in the Central Plaza, still corned by the two apes, the panther and the monster above. Wizards and warlocks are maneuvering carefully to destroy the enemies.
Woody's still observing the experts during the battle. Eventually, it was my move again to attempt to help my companions.
Before coming to the Dork Den to play Dungeons & Dragons, I'd spent the whole day conducting interviews, meeting deadlines (albeit late… but they were met), planning out the rest of the week of more interviews and appointments and dealing with bills and all the other things adults deal with.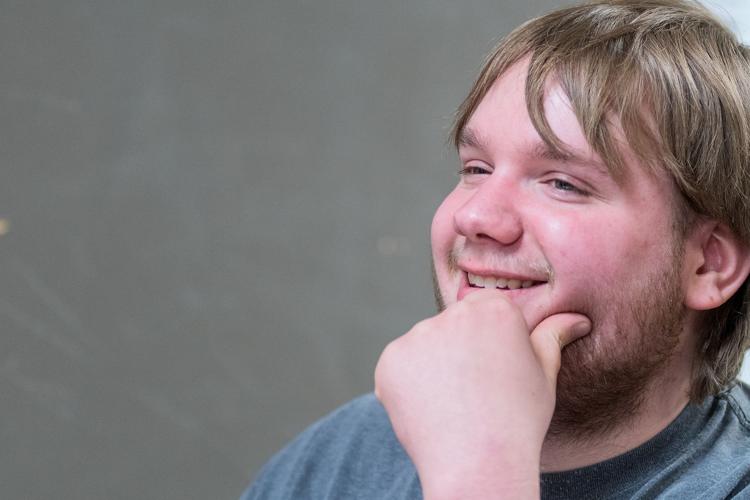 But at this moment, while we were fighting these apes and monsters and panthers, all I was focused on was killing something to help out my friends in this journey through the Central Plaza.
"Can I move here?" I asked Powers. He suggests another position, a safer spot away from the enemies but close enough to hit an ape.
And I was determined to kill it. I chose the poison and aimed it at the ape.
I roll the die to take my chances on getting a kill. This has to work. He's attacking my companions! And I'll be darned ... I killed the ape.
For a second — for the first time in maybe weeks — I felt like I'd accomplished something. It was almost as if, by squashing the ape, I'd squashed the deadlines, the bills piling up, the meetings and the endless thoughts of anxiety. All thanks to a small taste of playing D&D.
I have more apes in my life to kill, and I think another round of D&D is in my future.