There's no doubt about it. Working the night shift isn't the same as working during "normal" hours.
Leaving the house when most other people are getting home — or going to bed — requires adjustments both mentally and physically. About 7% of the population works the night shift. In Mankato, people who are earning their bread and butter after dark typically experience life a little differently than the day timers.
Keeping the campus safe
At Minnesota State University, security is an around-the-clock thing. Security officers are patrolling the campus each of the 24 hours in a day. Sydney Baldwin has been a campus security officer, or CSO, for almost two years. She's working the night shift, checking in at 10 p.m. and going home at 8 a.m.
"I'm responsible for leading the shift and supervising student workers," Baldwin said.
CSOs have a checklist of what needs to get done every night. Those responsibilities include checking the outer campus buildings such as the new sports dome, the observatory and Stadium Heights Residence Community as well as the Alumni and Foundation Center. CSOs also check all emergency phones on campus to ensure they are working properly. They ticket vehicles that are improperly parked, check interiors and exteriors of all campus buildings, and respond to any calls that might come in.
All that walking helps Baldwin stay awake, but she also tries to sleep as much as possible before work.
"My favorite part about working the night shift is having another full day off after my weekend ends," Baldwin said. "It's also nice working the night shift when it comes to making appointments and running errands during the day when everything is open."
The downside is sleeping during the day on work days.
"My fiancé works out of town during the week, so when he's home on the weekends, we don't always have time to spend together because I need to sleep during the day before work," Baldwin said.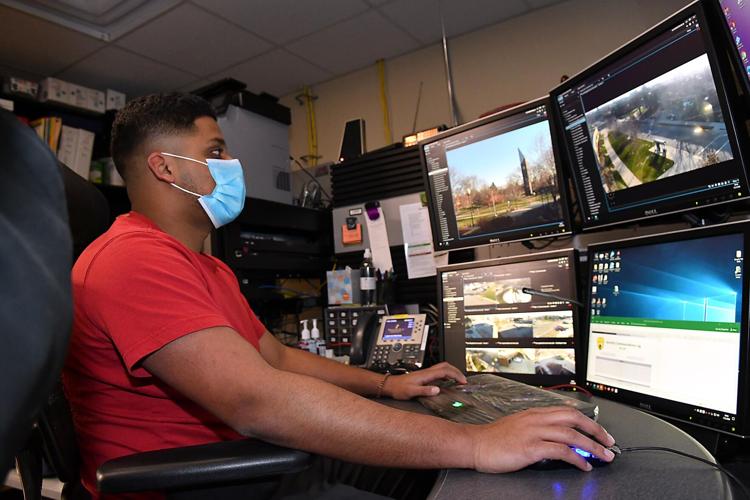 Another night shifter at MSU, Neil Mendonca also plays an important role in keeping the campus safe. Mendonca is a campus communications officer for University Security, a position he's held since December 2019. Mendonca said that four components of his position stand out each shift.
"First I man the security hotline," Mendonca said. "I try, to the best of my ability, to answer questions that students, faculty and members of the community have."
Those questions can range from parking to safety issues and security.
"Second, I keep track of where campus security patrol officers are by logging all radio communications and dispatching them to calls for service. Third, I assist members of the community when they need to come to campus with parking queries to event location information. Last, I keep an eye on the Mankato Department of Public Safety scanner to ensure that nothing that they are responding to is on campus or can trickle onto campus. I also liaise with their officers and dispatchers when their presence is needed on campus," Mendonca said.
Mendonca stays awake by keeping busy. He said he needs to perform certain software tasks every night and he staggers running them to help keep him alert as the night goes on.
"I also have a playlist of songs of various genres that I listen to and I keep that running when I'm working alone. I also make sure I have a cold shower before work, even on the coldest days of winter, and on days when I feel really tired, I take an ice bath," Mendonca said.
The guests come first
Assistant Store Leader Tina McNeal has been with Kwik Trip for five years. McNeal has worked the day side but now works nights at the Kwik Trip on Monks Avenue near Minnesota State University. The two shifts can share similarities.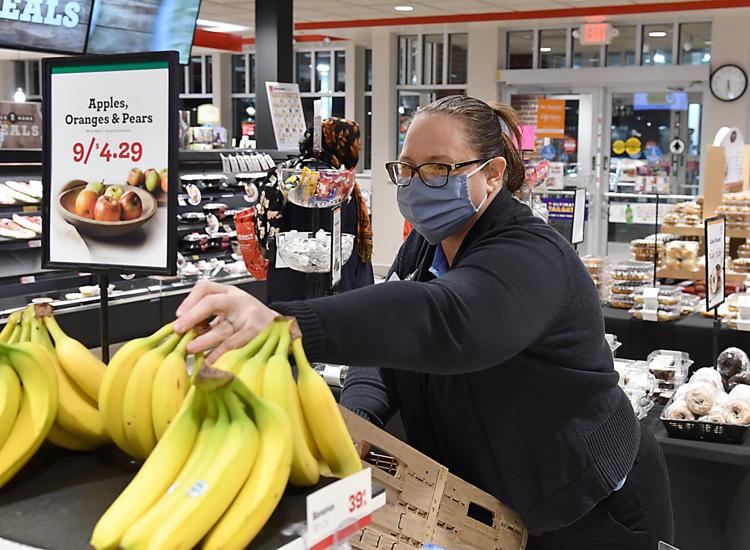 "We actually see a lot of the same customers on both shifts," McNeal said, "The main thing I see as different is the pace of the customers as far as how long they are shopping."
While working her shift, McNeal has a set routine she follows with office tasks coming first followed by more physical chores such as stocking and cleaning coming later in the night.
"I plan my more physical work for the middle and end of the shift, so I keep moving," McNeal said.
As with all other businesses, COVID-19 has brought changes and challenges to McNeal's job, including changing cleaning products to increase the protection of guests and workers, and changing how fresh products are packaged. McNeal also has noticed the flow of traffic is different.
"The traffic flow seems to be steadier now without so many 'rushes' with people heading to events on campus or work," McNeal said.
She likes the night shift because it enables her to spend more awake time with her family.
"During online schooling, I am always there for my kids when they need help," McNeal said.
Her least favorite part of working nights is the day when she transitions from nights to days.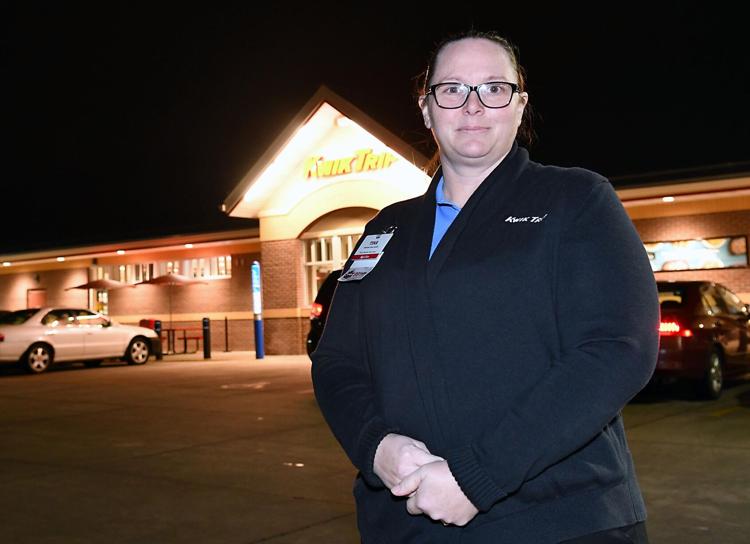 "I'm usually tired that day because I short my sleep to do things with my family."
McNeal prefers nights as she considers herself a night person. It helps, too, to have a supportive spouse.
"I have an amazing husband who works mornings so that one of us can always be home for the kids and we get the evenings for family time," McNeal said.
From dusk to dawn
Kristina Dyslin has been working the night shift as a registered nurse and relief charge nurse in the pediatrics ward at Mayo Hospital in Mankato for several years, clocking in at 7 p.m. and going home at 7 a.m. The highly coveted day shift positions are typically awarded according to seniority. That is fine with Dyslin as she prefers working nights.
"There's a pace to the night shift that I like," Dyslin said. "I also work with a group of people I really like and respect. We all know we have each other's back."
Nights in a hospital are different from days in that there are fewer staff members around and patients are hopefully sleeping at least part of the time.
"I think it's something of a myth that people go to the hospital and sleep the entire time they're there," Dyslin said. "It can be very hard to sleep in a hospital. It's a different place than your home and you're most likely not feeling well."
Dyslin noted that at night there often seems to be a call light chain reaction — one call light from a patient seems to trigger another followed by another, keeping her and her co-workers hopping.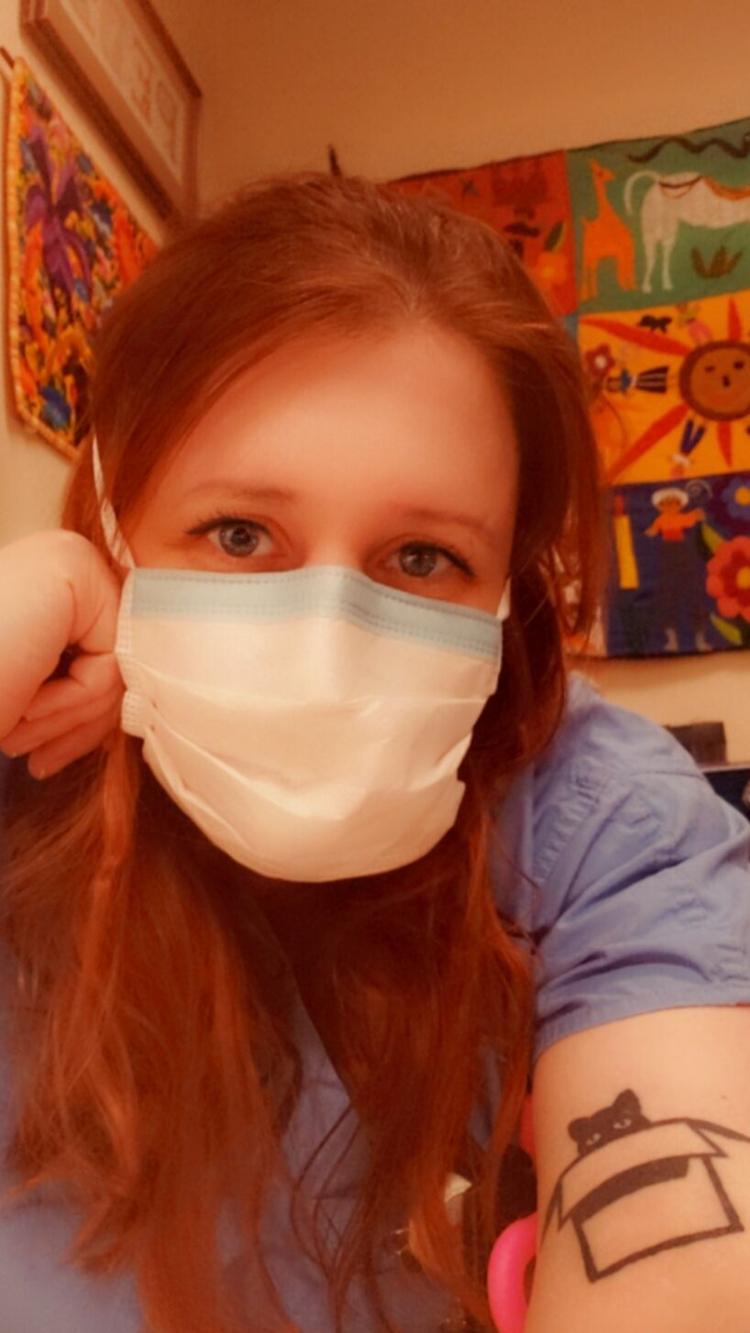 Although Dyslin is primarily placed in pediatrics, she and her fellow nurses are cross trained to work in obstetrics and post-partum areas as well. Her area can also see general admission patients if there is no room for them in other places in the hospital.
Working nights requires many lifestyle adjustments, but for Dyslin night hours have worked out well.
"It takes a really long time to get used to working at night," Dyslin said. "You have to figure out what works for you and then figure out how to make it work."
Dyslin tries to stick to her nocturnal hours even when she's not working as she found that helps her maintain a regular sleep schedule. After a night shift, she'll go home and relax for a few hours before going to bed around 10 in the morning.
One of the harder parts of working alternative hours has been educating family and friends on when she works, when she sleeps and when she's available to get together.
"When I first started working overnights, it took a while for some family members to understand that I couldn't answer phone calls at noon and that I wouldn't be available for holiday meals at 4 in the afternoon. That's like me expecting people to come to my house and have dinner at 2 in the morning," Dyslin said.
Another downside can be trying to schedule medical appointments and errands such as getting her driver's license renewed.
"My dentist is in Fairmont and seeing him practically takes a four-point plan of action. I definitely live in a completely different time zone than most other people," Dyslin said. "Sometimes I feel like I'm living on European time while everyone else is on Central time."
A big plus side of nights is having a flexible schedule that in the past allowed Dyslin to return to school for her RN degree while continuing to work full time.
To stay alert, Dyslin limits herself to one caffeinated drink per shift before switching to water. The pacing of her job also helps keep her awake and on her toes throughout her shift.
"I'm not a morning person anyway. I really prefer working nights," Dyslin said.