We are living in unprecedented times. And whether you support our government's efforts to combat COVID-19 or not, there is something on which we all can agree: Our world has been irrevocably changed.
So instead of having a writer come up with a story that gets to the heart of how this virus has affected us, we thought we'd eliminate the middleman and just let the people tell us, in their own words, how their lives have changed because of the pandemic.
---
What do we call this?
By Rich Larson
As a student of history, there has been one thing I've wondered about while we navigate our way through these very strange times. In 18 months or so, when we start looking back at this particular era, what will we call it? After all, the most formidable times come with titles. American history has given us The Industrial Revolution, The Gilded Age and The Me Decade. In this century already we have seen 9/11 and The Great Recession.
So what do we call this? The Covid Spring? The Great Outbreak of '20? The Age of Self-Isolation? Science has warned us that something like this has been coming for decades, so one would think we would have a fine literary title ready and waiting for this day. Evidently we'll have to wait for the inevitable books and documentaries to define the era for us. I would say that I'm somewhat disappointed in The New Yorker for not offering anything just yet, but, given the situation I think we can cut them some slack.
And what will we call the generation that comes from all these stay-at-home and shelter-in-place orders? Surely, this situation is bound to produce a rash of pregnancies, isn't it? So far, the best name I've heard for this subset of the next generation is "Coronials." My cousin, who is at home with his wife, their five-year-old daughter and their two-year-old son said to me the other day, "If there is a baby boom that comes from this, they will all be born to first time parents."
All will be revealed in due time, but for now, as like everything else these days, we just have to sit and wait.
Rich Larson is a freelance writer who lives in Northfield.
---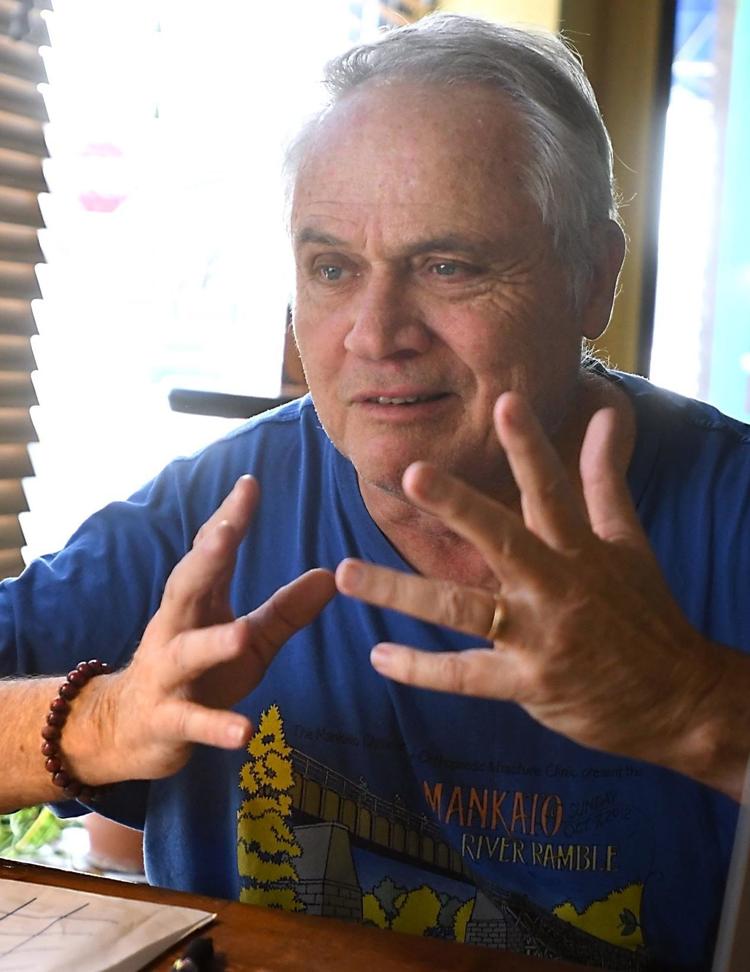 The show will eventually go on
By Pat Ryan
"Buddy – the Buddy Holly Story" was scheduled for production in early May at the Kato Ballroom. The dates have now been changed to September 9, 10 and 11 and a second weekend 17, 18 and 19.
As the director and co-producer (with Tim Berry) I feel the impact of the decision on the creative team. We met online for two sessions to reinforce our ensemble philosophy. The unique aspect of our production is the eclectic nature of our team. Dave Peterson of Merely Players and Eric Koser from Centenary United Methodist Church are the designers who work with other theaters across the region. They have been waiting in the wings along with our music directors, Hanna Cesario and Jimmy Siatsis.
The actors — Colin Scharf (Buddy,) Tom Clements (the Big Bopper,) and Sergio Salgado (Ricky Valens) — are ready to go, and so it all came down to the decision by Tania Cordes, owner of the Kato Ballroom. She has gone through some agonizing times as shows and brides wait in line.
For me, remembering my times at West High School and the Meningitis scare, these times have a similar feel to it as, tragically, one of our students died.
In 1990 I was a volunteer in Belfast, Northern Ireland and that, too, was extreme. That was a time for reading and writing for me. Whereas both urban warfare and a pandemic are powerfully stressful and tragic, urban warfare has an element of violence that can't be compared. Plays did not go on with the fear of bombs in the theatre.
What kept us going and keeps us going now is the commitment we have made to the project and doing theater. The sense of community and friendship is what holds us together for the sake of the audience because, gratefully, we know "the show must go on."
Pat Ryan is a playwright and former high school teacher who lives in Mankato.
---
Tender to the Touch
By Nate Boots
As a writer, especially of songs, I'm always thinking of how to connect sensually. I'm talking sensual as in: Sight, Sound, Smell, Taste, and Touch, The Senses Five. If I write lyrics that engage the senses, a listener may be able connect on a level deeper than the simple sound of the music.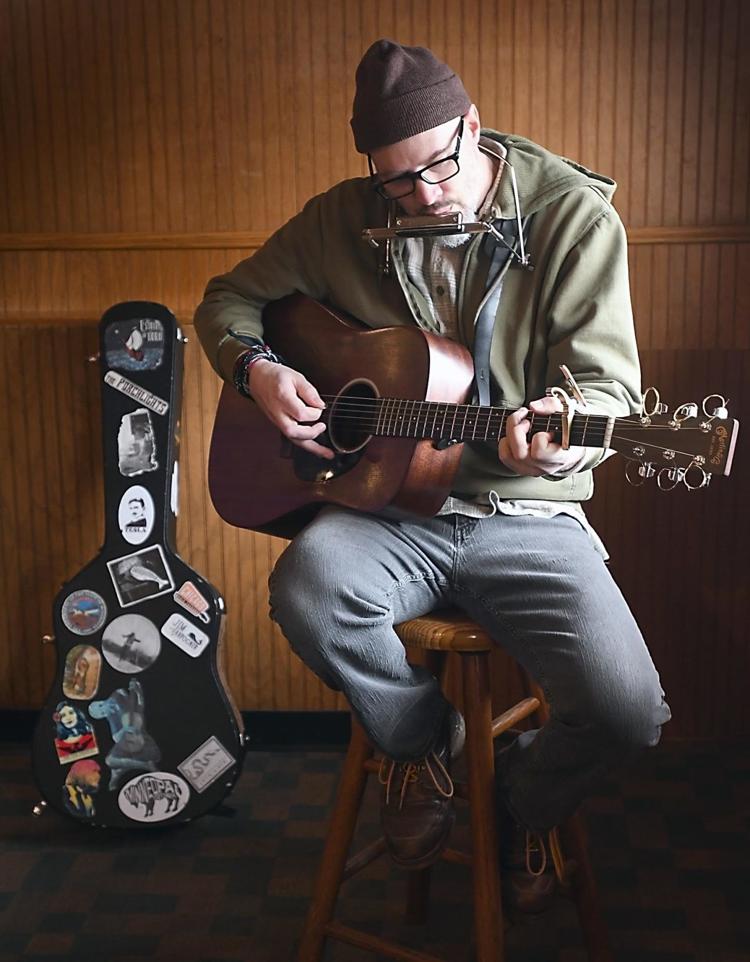 This coronavirus pandemic and its requisite forced social distancing and sheltering has compromised our sense of touch. We can look, listen, smell, and taste, but we can't touch. Well, we can—we still have the ability to touch—but we've been told not to. Touching right now could literally kill us. Unfortunately, being told not to touch brings out our disobedient inner child. This makes us want touch all the more, makes us obsess about its absence. I imagine that Dreams of Touch, if they haven't come already, are on the way.
One thing I've rediscovered since this pandemic reared its head is the power of a good walk. Since the directives to distance socially, I've been taking a long (increasingly long!) walk each day. I do it because I'm cooped up and because it's good for my lungs. I do it for my health. I do it because it's winter no more, and Spring is springing, and the greening trees and grass don't have COVID-19. Taking a walk is a sensory bombardment. Stick a pebble under your tongue and it's possible to engage in all five senses at once.
Sounds a bit simple—a walk. Gussy it up if you like. Call it a stroll, a mosey, a jaunt, a ramble, a promenade, a perambulation. But the beauty of a walk might just be in its simplicity. The wind and the sun on one's face. One's feet on the ground. Human-to-Earth touch.
Maybe best of all, I see my lower North Mankato neighbors walking, too, and I know it's not contained to just my 'hood. Yesterday I saw an Old Timer set up in a lawn chair in his yard, watching (and hearing, and maybe even smelling) the walkers go by. The sight of him "touched" me so, it coulda made me cry.
Nate Boots is a musician and writer who lives in North Mankato.
---
Late-March, 2020
By Michael Torres
For the first few days I went on walks. I watched cars drive down Riverfront and wondered where they had to go. On another street, a dark coffee shop; wooden stools upside down on their tables. Later, I kept thinking of those stools and the quiet street behind me reflected in the storefront glass.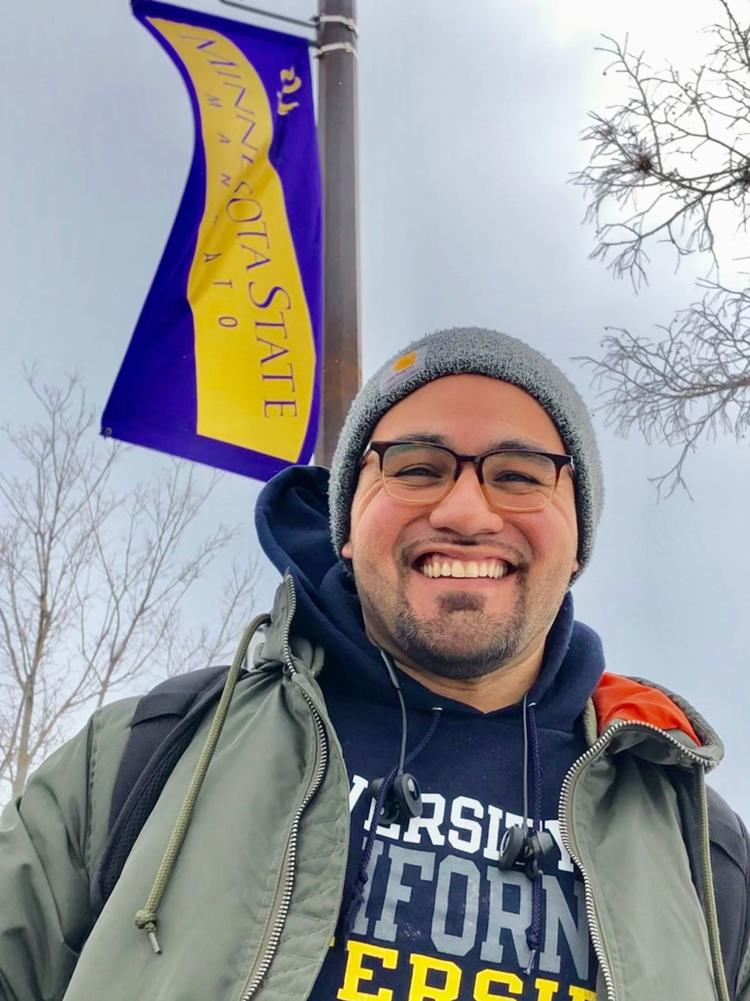 I slept. I felt my forehead and wondered if it was anything. I Googled: difference between cold flu and Coronavirus. I stayed inside. I felt fine. I couldn't sleep. I watched Last of the Mohicans with my wife. The next day she watched it again. I watched Kingdom. I tried to make corn tortillas. We ate them like wafers. I called home. I moved my MSU classes online and emailed students. I met up with a friend on campus and we stood apart and talked. I read the chalk notes children wrote on the sidewalks—those neon hearts. I smiled at people I passed and pretended I wasn't holding my breath. There were so many books to read. I watched TV. I checked Zillow and thought of the future. I washed clothes and wiped down where I touched with hydrogen peroxide. I washed my hands. I blew my nose. I washed my hands.
Outside, the birds were loud.
Outside, I saw three boys walking together. If I were one of them, I thought, I too would be dribbling a basketball. I said nothing.
Up the street, a dog barked from behind a window screen.
Michael Torres is a poet and faculty member at Minnesota State University's English Department.
---
We've been gifted time; take care of each other
By Megan Hoogland
Well, for me, the biggest impact has been the forced closure of my shop, Mecca Tattoo. In one week I had to lay off my employees and tell eight artists that they couldn't work. It's not good financially, but necessary. I was really feeling that the majority of the general public were not taking the threat of this virus seriously, so I'm beyond relieved that the governor has issued a "shelter-in-place" order. Personally, I've had to get a lot of things in order to stock our house so we don't have to go out. Having all of us — we have six in our family — home has been interesting but good! Homeschooling should be interesting …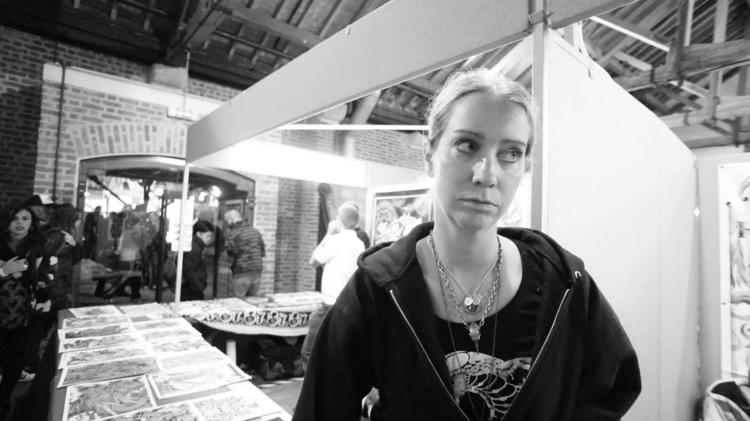 This is more complex than just me saying how I feel about the effects of a virus … I have more questions than answers.
Honestly what are we all doing? What are your priorities? How important is money vs. just survival? Right now we are all being ripped out of our comfort zones and being transplanted into a new reality.
This is going to be a giant experiment in human reaction. I know we are all doing our best, but are we asking ourselves the right questions? Are we putting the right things as priorities in our lives? And are we really seeking out the real truths or what we just want to believe about this pandemic?
I'm trying really hard to not let fear take over my day. But honestly, I'm worried about so many things right now and not feeling in control is my biggest hurdle. My friend Mel had a good point, though: When are we ever in control? We aren't. The only thing I've ever had is faith that everything will be OK.
I'm doing my best to not let fear win and be grateful for what I have and the people in my life. Gratitude wins every time, and I'm going to take this time to take care of my family, my house, my shop and removing as much wallpaper from my walls as possible. We've been gifted time.
Take care everyone.
Megan Hoogland is the owner of Mecca Tattoo in Mankato.
---
COVID-101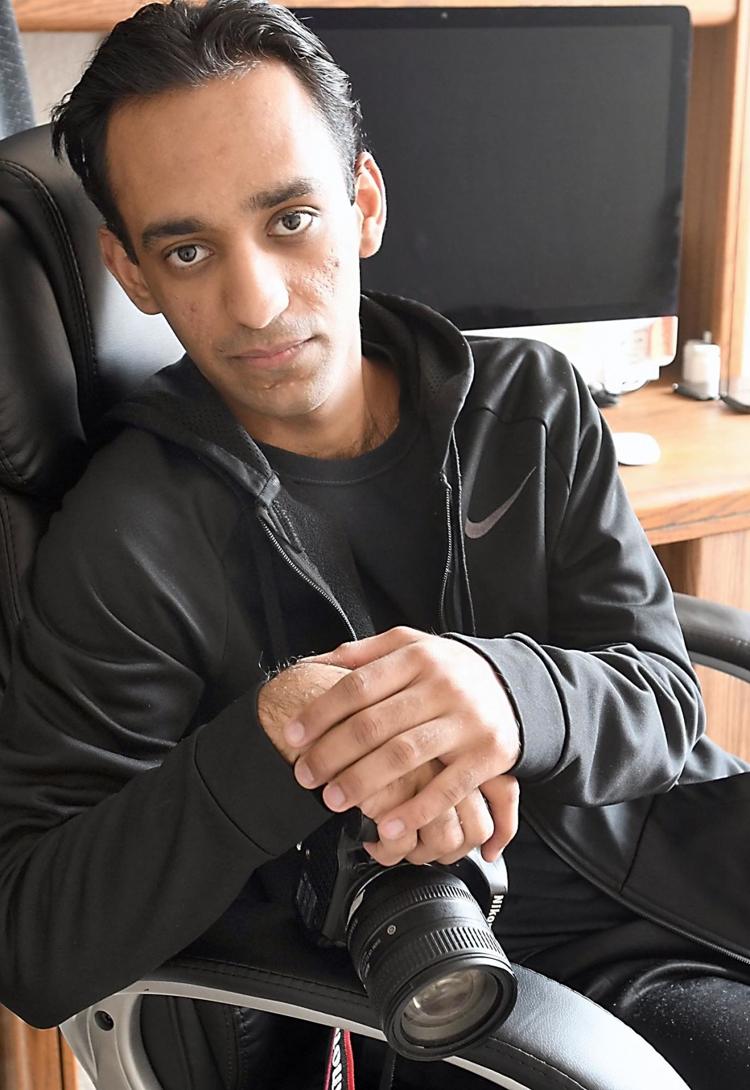 By Mansoor Ahmad
If you told me we would all be asked to sit in our homes and not leave but to get essential supplies a month ago, I would've laughed at you. No one's laughing now, though. Except maybe Satan himself.
As a college student, I quickly came to the realization that this will not be the semester I was planning for. The past couple of semesters were … a little rough for me, to say the least. The announcements of classes being moved online has thrown a wrench in my plans of reclaiming the glorious GPA I once held during my freshman year.
Don't get me wrong. I am an IT major at Minnesota State University, so working with computers should be just fine for me. And working is. But trying to find an error in the 300 lines of code I just wrote for my programming class isn't. I guess we all really did take being physically present in a classroom for granted.
But perhaps what I'm going to miss most will be production nights at The Reporter, the campus newspaper at MSU. Although we're still serving the campus community through our website, the feeling of physically being in a newsroom is irreplaceable.
A month ago my parents, who work in the Middle East, came to visit me. We took a trip up north to Duluth, and if it weren't for this pandemic, I'd be uploading photos of my trip to the North Shore, instead of those of empty buildings plastered with notices of closures and people practicing social distancing in public.
A month later, my parents are stuck with me in my little apartment after numerous countries decided to cancel all inbound flights.
Here's to hoping they can be home soon, safely, and to being at more Minnesota State sports events.
Mansoor Ahmad is an international student from Pakistan who is studying information technology at Minnesota State University.
---
LGBTQ people on the front lines
By Jeni Kolstad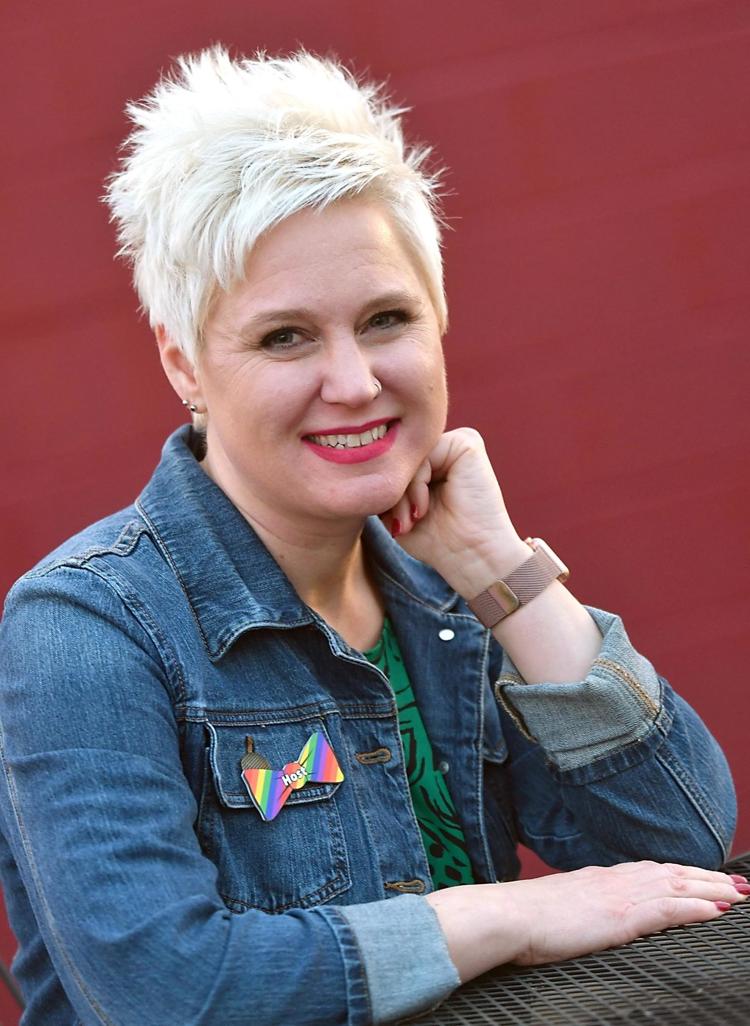 Right here in Mankato, lesbian, gay, bisexual, transgender, and queer (LGBTQ) people are dealing with various impacts of COVID-19. We have nurses and paramedics on the front lines of the virus, who are risking their health to help others every day. There are personal care assistant staff who are taking care of vulnerable people, knowing that they could be putting themselves or their clients at risk. Countless LGBTQ people have been laid off or had hours reduced and are now worried about how they will pay their bills or obtain food.
Those who are still working are learning new ways to work from home or they have been deemed an essential worker, but are fearful of going to work. We have LGBTQ parents who are trying to provide a home learning environment for their kids and we have LGBTQ kids who are struggling to keep up with the school work assigned.
South Central MN Pride has cancelled events that are vital to the well-being of LGBTQ people in Mankato. Our monthly gatherings provide an opportunity to find support and connection with others. We are seeing Pride organizations cancelling or postponing their PrideFests. These events are places where LGBTQ people are truly able to be themselves and to cancel them can be detrimental to the health of this community.
We know the LGBTQ community is struggling. The struggle is compounded by the fact that LGBTQ people face discrimination and oppression in their daily life. Many who would want to help can't due to outdated FDA regulations limiting gay men from donating blood. Others who need help, do not know who to trust and if they will be treated fairly.
Jeni Kolstad is the executive director of South Central Minnesota Pride.
---
Thankful for community support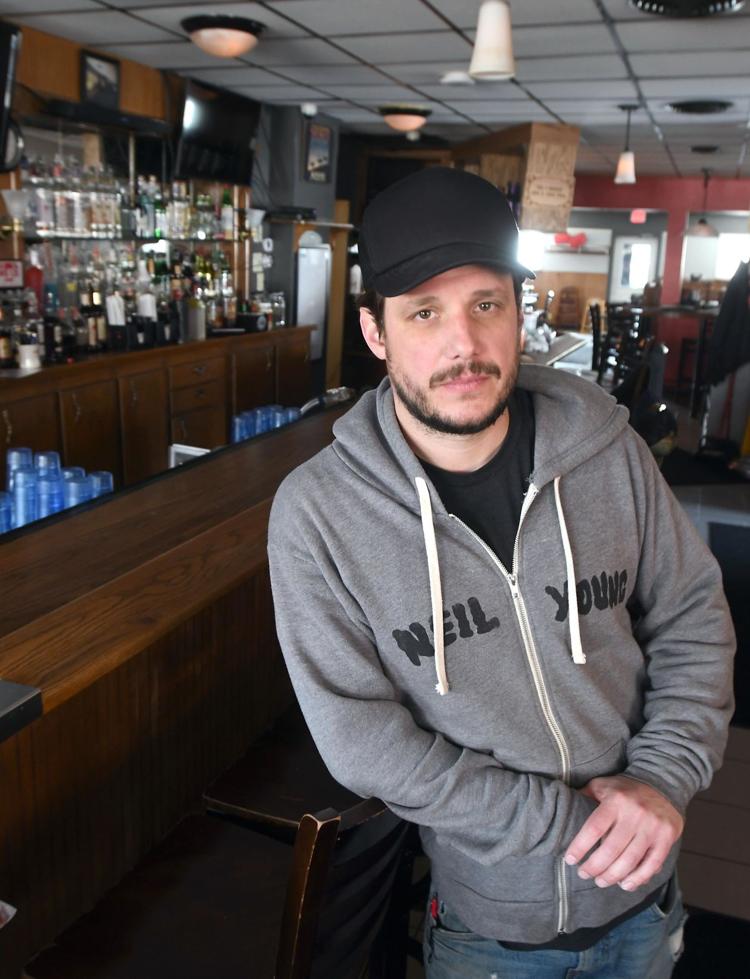 By Jake Downs
It's been a few weeks now since "last call" was shouted at The NaKato or since I've seen a line of people waiting to be seated at Pagilai's. 
There are a lot of different feelings that could be used to describe this period in time, the most important of which I feel is gratitude. In the restaurant industry, our livelihood is always based on the reception from within the community, but these days it's critical. It's been nothing short of amazing to watch people step forward to show their support during these times of uncertainty.
As a business owner you need to have the capability to adjust and adapt to fit the needs of the customer, and if this experience has taught us anything, it's how to do that on the fly. 
Sometimes it requires you to repurpose the tools you have in front of you to fit whatever needs you have in order to make it through another day, and that's what we're doing now.
We have chosen to take this crisis as an opportunity to reflect on all of the good times and memories that these businesses have created for ourselves and the community as a whole. We have found ourselves utilizing our down time to focus on making improvements like adding new menu items, painting walls and deep cleaning.
We would like to say THANK YOU to everyone out there for your continued support during this time and THANK YOU to our amazing employees who have been committed to keeping these places going! Your support means everything and you are why we do this!
Jake Downs is owner of Pagliai's Restaurant in Mankato and NaKato Bar and Grill in North Mankato.
---
Inspiration through adaptation
By Holly Dodge
One month ago, I was sweating through my final undergraduate midterms at MNSU. During that time, I also received the great honor of being selected to speak at commencement for the College of Arts and Humanities. This exciting news accompanied my acceptance to graduate studies at MNSU with a teaching assistantship. The future seemed clear and honestly, quite perfect. I could not wait to celebrate.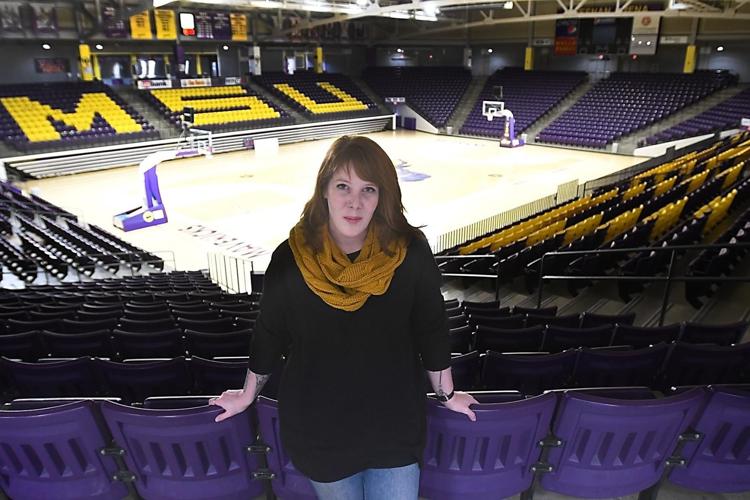 It is exceptional how quickly things changed. Within minutes of Governor Walz's announcement to close schools, I was on the phone with my coworkers at Feeding Our Communities Partners. With no school and the shuttering of non-essential work places, our focus of feeding and supporting food-insecure students expanded in new ways to meet an increased need. My main mode of operating changed in an instant. Now, anticipation for the future was immediately transformed into adapting to the present moment. 
This adapting is what has inspired me the most. In a time full of fear and uncertainty, our community has gracefully found creative and compassionate ways to support one another. Priorities have changed and simple conveniences require much more intention: Professors and teachers have adapted curriculum and classroom support into an online realm. Businesses have adapted their services to continue to provide for community members. Families have adapted to slowing their everyday pace.  Individuals have adapted new ways to stay connected while staying apart. 
Our future plans may be cancelled, postponed or rescheduled, but as a community, we will continue to creatively support one another in spite of adversity, and that, to me, is the best thing to celebrate.
Holly Dodge, North Mankato