As warnings from health officials began surfacing in the first couple of months of 2020, there was a mix of concern and confidence that the coronavirus would be a relatively short-lived discomfort.
When Gov. Tim Walz in mid-March declared a peacetime state of emergency, closed schools and ordered all non-essential employees to work from home, there was increased worry about what could come but also a sense of shared sacrifice and for some a psychological boost by the novelty of spending more time at home.
It wasn't until late March that the first COVID death in Minnesota occurred, and case numbers in the nine-county Mankato region were still being measured in the single digits.
But those in health care were bracing for what they knew would come.
"Back in February 2020 we saw those massive surges in Asia and Italy, and we knew what was coming," said Dr. Brian Bartlett, an emergency medicine physician at Mayo Clinic Health System in Mankato.
"We were prepared for the tidal wave. While we were hoping it might not hit the United States like Wuhan and Italy, we knew it could. We just took it one step at a time and learned as much as we could. It was scary, but we were preparing."
Paula Meskan, CEO of River's Edge Hospital in St. Peter, said they set up an incident command post early on and held daily briefings and training for staff.
"We did a lot of planning early on. Thankfully a lot of that planning we didn't need here."
But even while health officials were making dire predictions, many people were still suggesting the coronavirus would have little more impact than the normal flu season while others saw it as a manufactured crisis that would end after Election Day.
Even when infectious diseases expert Dr. Anthony Fauci predicted the potential for between 100,000 and 240,000 deaths before the pandemic was over, the eye-popping number seemed unlikely in a wealthy, medically advanced nation.
Now, a year later, the COVID death toll has topped a half million in the United States. And while vaccinations have brought the greatest hope yet, the advent of virus variants and the realization that herd immunity may not occur until this fall have left a weary public even more fatigued.
Spring/early summer 2020
Students at Bethany Lutheran College, Minnesota State University, South Central College and other colleges learned March 12 that classes would be suspended starting the next week.
On March 15 and 16, Walz ordered the closure of all public K-12 schools until at least March 27 and the closure of in-person service at restaurants, bars, coffee shops, gyms, theaters and breweries until at least March 27.
Those orders would be extended and in some cases reinstituted throughout the summer and fall.
Maybe it was the thought of kids eating at home instead of school cafeterias or maybe it was panicked hoarding, but local supermarkets on March 15 were nearly overrun with shoppers filling carts and emptying shelves.
Targeted items seemed to be determined mostly by scarcity. At Cub Foods West, the meat department and bread aisle were cleaned out while frozen foods and canned soup were plentiful. Every variety of potato had disappeared by late afternoon while other fresh fruits and vegetables were almost untouched.
And, of course, toilet paper — along with potential substitutes such as paper towels and facial tissues — was most coveted of all. While the food shortages generally subsided quickly, the TP shortage continued for months.
In early June, after bars, restaurants and entertainment venues were allowed to reopen after three months, there was a renewed sense of regaining something near normal.
"It feels really good to get back to work," said Allison Jennings as she reopened the Wow Zone. "It almost feels like I'm at a new job for the first day. It's the same but it's very different."
Still, the financial burden of being closed was already taking a toll.
"I don't know how you shut down a business for three months and expect them to thrive," Chad Ziemke, manager of Fitness for $10 on Madison Avenue, said as he was reopening in June with capacity and other restrictions in place.
On June 15, Mankato City Manager Pat Hentges announced the Fourth of July fireworks had to be canceled. It was the same for small-town community celebrations, then county fairs, then the State Fair.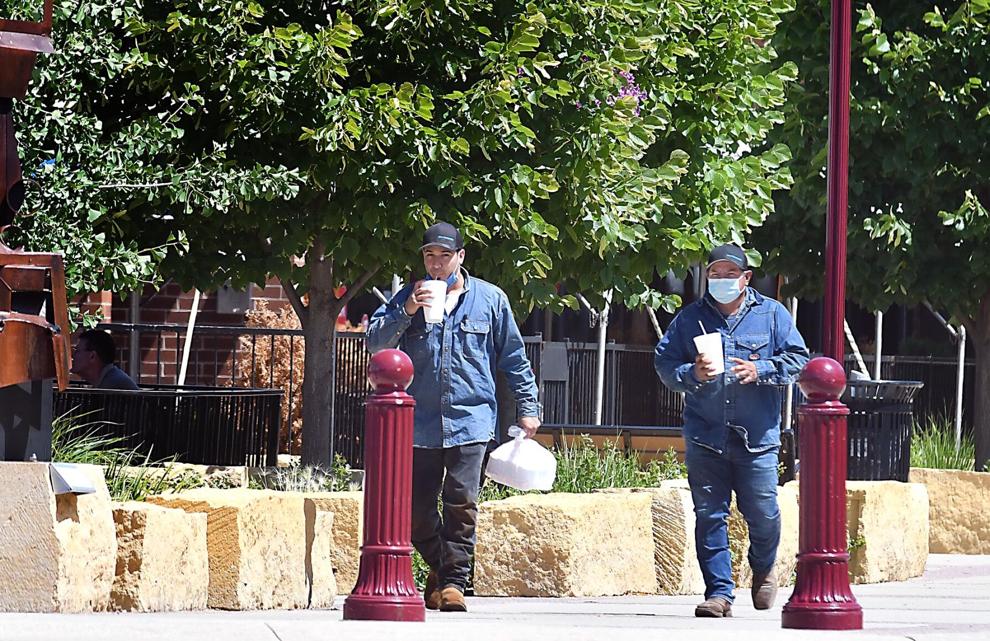 On July 6, the Mankato City Council heard from dozens of supporters and opponents to a proposed citywide mask requirement in most indoor public spaces.
"It's still a pandemic with no cure and no vaccine," supporter Matt Rightmire said. "It's unprecedented, and stopping it will take unprecedented action."
Tim Bremer countered that mask-wearing would deprive people of brain oxygen while reducing their opportunity to strengthen their immune system.
"You're getting dumber, weaker and more prone to get sicker," Bremer said of mask wearers. "A vote for this is a betrayal of America."
The council voted 5-2 — the bare minimum required for an emergency ordinance — to impose the mandate.
A statewide mask mandate went into effect July 25.
Late summer/fall
As cases and hospitalizations jumped, pressure on health-care staff grew.
Justin Legred, progressive care unit nurse at Mayo Clinic Health System in Mankato, said hospital staff helped each other cope with the demands of providing quality care for patients. He said what hospital staff saw in some patients was sobering.
"You'd see even younger patients where (oxygen levels fell) suddenly and then need to be intubated. It can go quite fast. That's the scary thing — people can seem otherwise healthy then need to be intubated."
In September, cases in the Mankato region remained high, with Le Sueur County having an over 15% case positivity rate, far above the less than 5% rate health officials aimed for.
Late summer and early fall was a rollercoaster for businesses and residents in south-central Minnesota.
While entertainment venues were buoyed by being able to reopen in June and had the benefit of nice weather for more outdoor options in the summer, the hope for getting back to normal was temporary as Walz on Nov. 10 again ordered bars, restaurants and some other venues closed to in-person service.
"We have to move now. This has happened incredibly rapidly," Walz said of the need to again impose the restrictions.
The restrictions came as COVID-19 cases, hospitalizations and deaths surged, with the state seeing many days of record numbers and the positivity test rate staying high. About 70% of new cases were tied to social gatherings.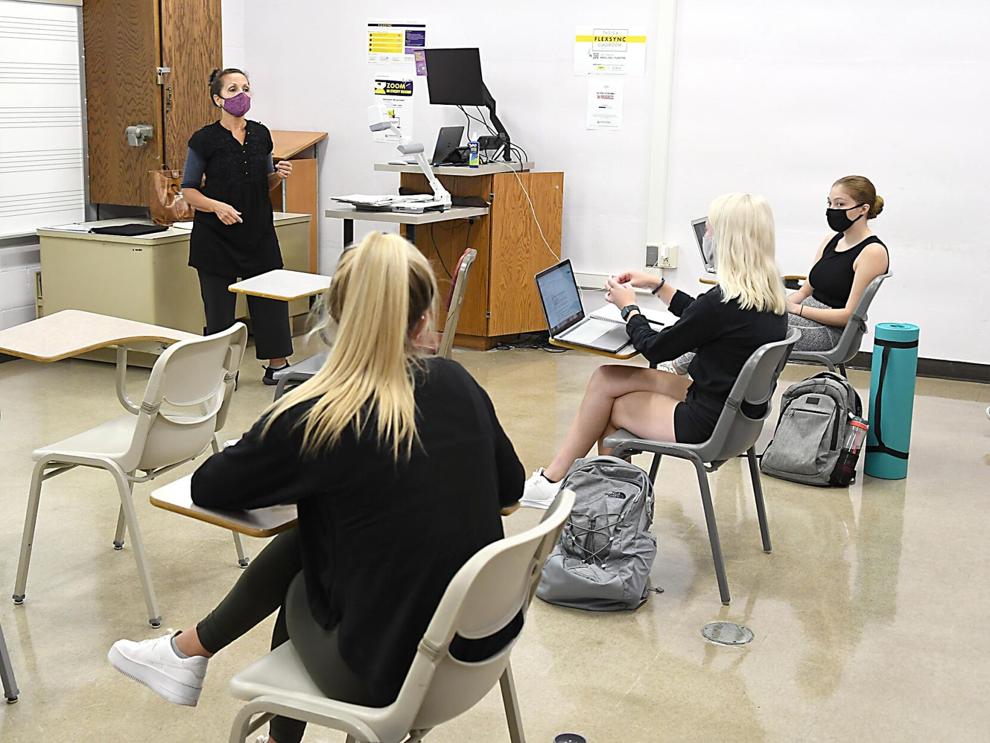 After months of planning, area colleges reopened for the fall semester but to a very different college experience.
Many classes were held online or in a hybrid mode where students took turns attending in person and participating remotely to limit the number of people in classrooms.
Sports, performing arts events, and social gatherings were largely prohibited, and universities went to entirely remote learning between Thanksgiving and the Christmas-New Year holidays. Despite some pessimism in the community about the ability of college students to follow social-distancing rules, widespread campus testing repeatedly showed the young people having lower case rates than the broader population.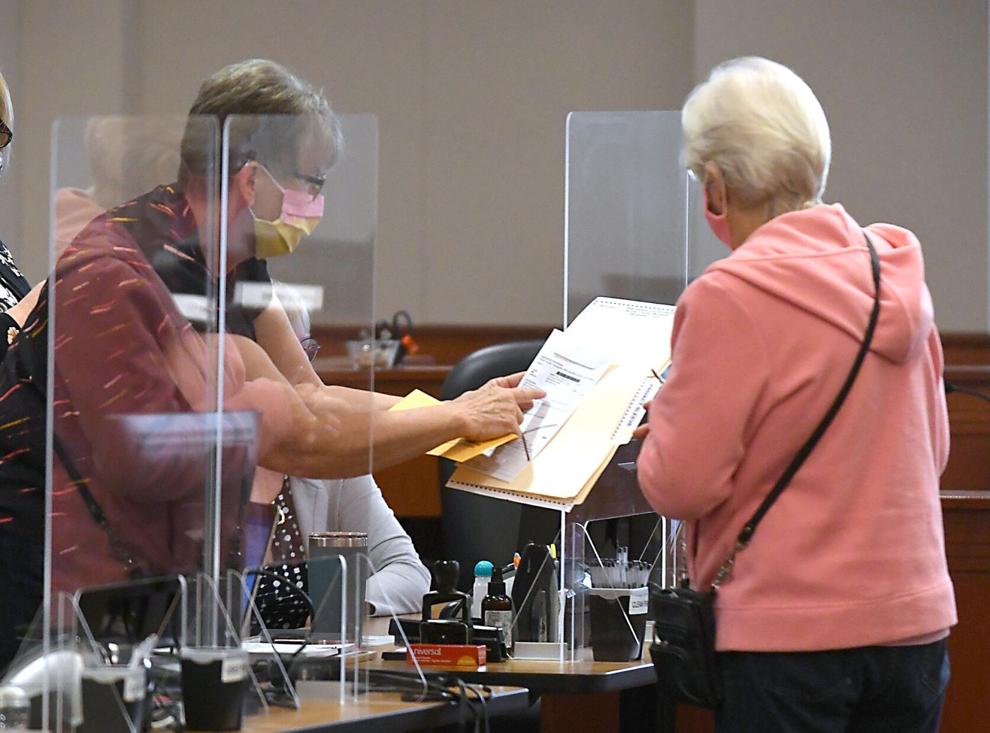 Minnesota again led the nation in voting on Nov. 3, and local precincts had all the elections judges needed as many veteran poll workers did their duty and younger first-timers signed up to take the places of elderly workers who didn't think it was wise to serve during the pandemic.
Testing picked up late in the fall with the first local COVID saliva testing site opened in the former Gander Mountain building in Mankato on Oct. 22.
Winter 2020-21
As winter settled in, people finally got the hope they were waiting for as vaccines began to trickle out.
On Dec. 21, Legred, the charge nurse at Mayo Clinic Health System in Mankato, became the first Mankato hospital worker to receive the COVID-19 vaccine.
In early January, Walz eased restrictions on entertainment venues, allowing bars and restaurants to reopen with limited capacity.
February brought a sobering milestone as the number of known cases of COVID-19 surpassed 20,000 in south-central Minnesota. But the pace of vaccinations was increasing, with more than 30,000 Mankato area residents being vaccinated.
In early March, MSU announced that — for the second straight year — no in-person commencement ceremonies were planned for graduates.
By mid-month, the nine-county local area marked 211 COVID-related deaths since the start of the pandemic. In Minnesota the cumulative number of COVID-19 cases reached 496,395 as of Saturday and total deaths in the state were 6,741.