MANKATO — Two sports from Scotland dating back hundreds of years have captured the imagination of Americans. Golf needs no introduction. But mention curling, and you'll more often than not get some puzzled looks, especially outside the Midwest.
The game requires the use of rocks, brooms and some very peculiar requirements for the ice it is played on.
For Minnesotans, curling is nothing new. Mankato's first curling team was established in 1903. Mapleton's team originally played on the Maple River in the 1800s before moving the sport indoors. While most of the curling clubs are in Minnesota and Wisconsin, there is a renewed interest in the sport, with chapters popping up in unseasonably warm places like Texas and Florida.
Curling garnered more attention since being reintroduced into the Olympics in 1998 after a 60-year hiatus. Mapleton's own John Landsteiner won a gold medal in curling during the 2018 winter Olympics in Gangneung, South Korea. Mankato Curling Club President Erik Siefkes says they've been attracting newcomers ever since.
Not only was one of their own making history, but the club was back in full swing after a two-year closure left the membership scattered.
"For a long time we were full as a club," said Siefkes. "We didn't have room for a new person to start. We're hoping to see an increase in that this year."
Four years ago, the Mankato Curling Club's complex ice making equipment broke. After two years without a place to play in town, the city of Mankato stepped in and provided a $400,000 loan to replace the equipment.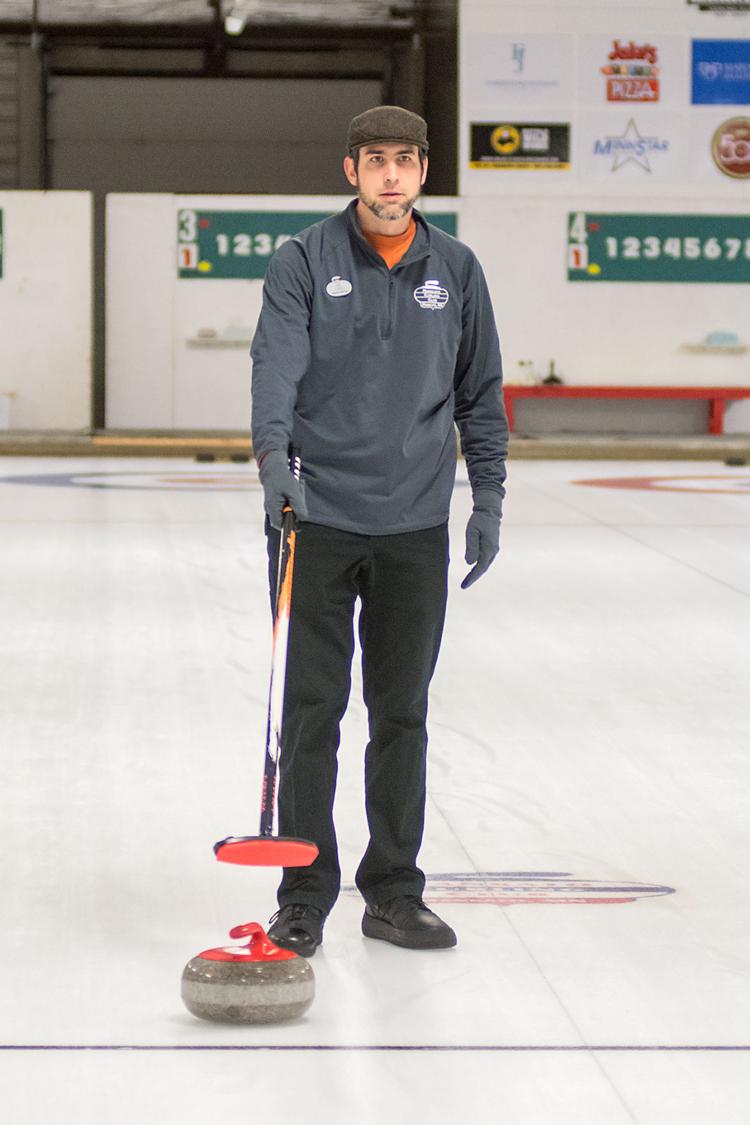 Now the club is on a campaign to attract new members. On Saturday night, instructor Joe Gangi patiently walks newcomers through the basics of what he describes as a gentleman's sport.
"Most of the time is spent learning how to deliver the rock. We also touch upon the etiquette of curling, making sure you're standing in the right place and doing things properly," Gangi said. "It's a little intimidating for new folks because there is so much to it."
While confusing at first, it only takes two hours to catch on before playing a game.
"The goal is once you're done with a class here you now know enough about curling where you can join the league," Gangi said.
Siefkas, who has played for 10 years, never had the chance to take a class before being thrown into a game as a replacement, having never curled before.
"I'd like to think I picked it up fairly easily but I'm sure looking back I was absolutely terrible."
He compares the game to golf, with the mental preparation of reaching a target through how the rock is launched, and the socializing that comes during and after a game.
"It's basically the same thing but in winter," Siefkas said. "You get together with your buddies and hang out together afterwards. The social aspect is a big factor of the game. That's how I got into it."
Mostly insular in the past, the Mankato Curling Club is spreading the word through advertisements, social media and the hosting of beginners' classes and open houses to attract new players.
The players cover a wide span of ages, from 6-year-old kids to members in their 90s.
"We have families in our club," Siefkes said. "How many other sports can you do that? There's not too many that your grandpa and grandkid can play on the same team and be competitive."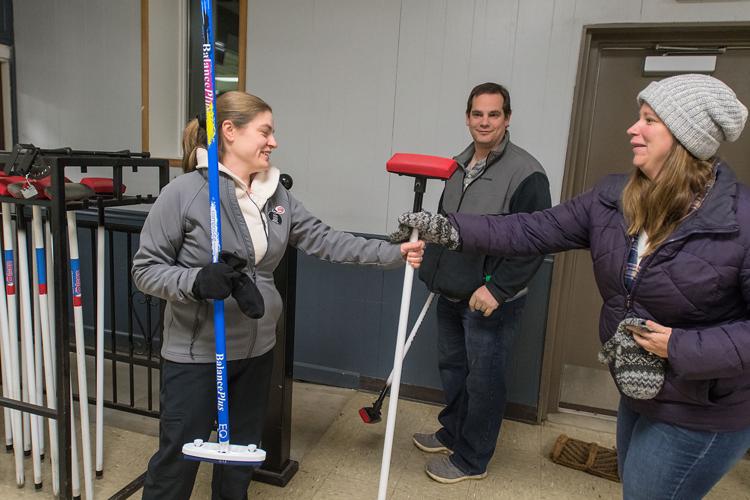 Club member Brittney Miilu first recalls watching her elder brother play in Wassau, Wisconsin, one of the nation's only high school curling teams. Like many others, she found the game confusing before playing it herself. Players slide a large rock with a handle towards targets at the other end of the rink, while teammates vigorously sweep special brooms in front of the rock to keep the momentum.
"I had no idea what was going on so it was a lot of explaining as to what in the world he was even doing," Miilu said. "I think it's a very confusing sport because nothing else is like it."
Even though Miilu was puzzled while watching her brother play, she was intrigued. She began curling casually in the 7th grade and in high school competed with 10 other schools scattered throughout Wisconsin. Then she played in college on an intramural team for the University of Minnesota – Duluth. When she moved to Mankato to be closer to her husband's family, she immediately reached out to the Mankato Curling Club, still closed from the ice machinery problems.
"I was so heartbroken," Miilu said.
Luckily the loan came through and the curling club reopened after two years of avid curlers travelling to Mapleton's curling club to play.
"The next year they got the ice machine up and I signed up as a single person," Miilu said. "I knew nobody here, not a soul. They stuck me on a team and I made friends pretty quick."
Miilu said the sense of camaraderie is a big reason she keeps coming back year after year.
"It's a self-regulated game," Miilu said. "There's no referees. We don't have anyone telling you what to do. There's no coaches. After games you always have a social hour and have some drinks, have a potluck. Anywhere you go that's what you do."