MANKATO — Two men with long experience in the Blue Earth County Sheriff's Department are on the ballot in November, both hoping they will be the new sheriff in town.
Paul Barta and Jeff Wersal are facing off after Sheriff Brad Peterson announced earlier that he will retire after 28 years in the position.
Both say the department is very well run now and neither is bringing up any issues about the other.
Currently a patrol captain and media liaison, Barta joined the Sheriff's Office in 2002 and has worked in law enforcement since 1999. While working for Blue Earth County, he has served as a SWAT operator and instructor, a detective, an assistant emergency management director and a shift lieutenant.
Lt. Jeff Wersal has been a Sheriff's Office supervisor for 15 years and in 2015 he was assigned to lead the multi-jurisdictional Minnesota River Valley Drug Task Force.
Both men point to their leadership record in the department.
Wersal handles the drug task force budget. "I report the financial health to the board every month. I write the grant each year for it. I do all the performance evaluations of employees."
The task force has four other police officers and deputies as well as a civilian analyst who work full time.
The task force is a collaboration of several area counties and cities and is overseen by a board made up of the police chiefs and sheriffs of those departments, as well as county attorneys.
"I'm most proud of the work I've done on the task force. I consider myself a leader of the task force. The board says they don't believe it's ever been run so well," Wersal said. "I haven't had anything come up negative on my audits from the state. The last state audit said they thought the task force was run like a well-oiled machine."
As captain, Barta works with the sheriff and chief deputy in helping to administer the department and its 100 employees and annual budget of $10 million-$13 million.
"The experience I put forward, particularly in administration and supervision, is very important. It takes a lot of budgeting and work executing programs," Barta said.
"I've been in an administrative role for seven years, working with budgets, projects, staffing issues. A lot of issues that come up in administration is what I've been doing."
Barta said his eight years in criminal investigations, dealing with murders, complex missing person cases, exploitation and other crimes also gives him a strong background in law enforcement.
Both men say the opioid/fentanyl epidemic is a major concern that needs not just strong enforcement but more ways to do education and find ways that are the most successful in breaking addiction.
Wersal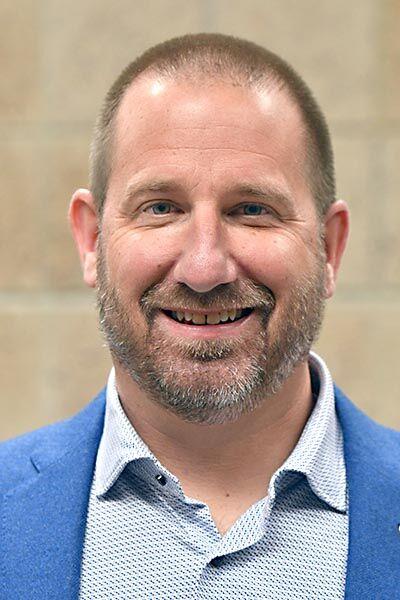 Wersal said that as sheriff he'd work to get a full-time, dedicated emergency manager in the county. "We've had law enforcement officers doing it and it works, but area counties have dedicated emergency managers who do all the training and other things."
He'd also like to restart a K9 program for the department. "We're calling other agencies all the time when we need K9 assistance."
Wersal said that there are times when he doesn't think they would have discovered hidden drugs if they didn't have a dog working with them to sniff them out.
He would also like to create an embedded position in the drug task force who would respond to non-fatal overdoses and go to the scene and get people help right away. "(Drug users) would rather listen to a peer recovery expert rather than law enforcement. That's been happening elsewhere and it's working."
Wersal said he is a big supporter of the Yellow Line Project, which gives those convicted of drug crimes the option to go to drug court where the aim is to help them get support to break addiction.
"I'm heavily involved with Blue Earth County drug court and work with Nicollet County court. I'm always about giving people chances whether it's their first, second or third attempt, if they're not involved with violent crime.
"I meet people who probably hated me when I arrested them but now hug me. Addiction isn't criminal, it's a disease."
Wersal said that while at the county fair this summer he was surprised by the number of people who stopped to talk about their Second Amendment rights, saying they were concerned their gun rights are under attack. "It's amazing how many people ask me about that."
Wersal said that as sheriff he would have no intention of taking guns from law-abiding citizens.
He said the department is a large organization with several departments, including patrol, jail, dispatch and emergency management.
"I'm not going to say I know everything about every department, but I will put the right people in the right place. If you hire the right people to manage and you lead them, you'll be successful."
Barta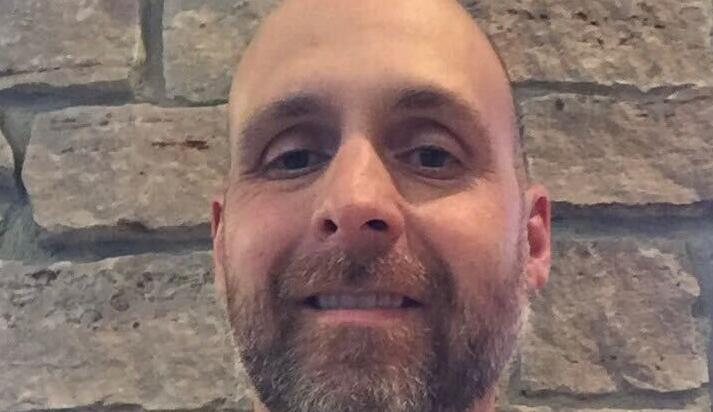 Barta said a lot of people ask him why he wants the job with all of the scrutiny and criticism law enforcement is under.
"Leadership, when times are stable, is easy. When there are more turbulent times, that's when leadership is more important. You have to see what the demands and expectations are from the public and be able to step up and adapt," he said.
"There's 20 years of life invested in this agency. My whole life is invested in the community. I have family and friends here. You want it to be a good place, a place that's thriving and diverse and safe. In top management you can contribute to that."
Barta said the other issue concerning residents is the rise in crime and violence in society. He said he worked with schools a decade ago to train them on active-shooter situations and expanded the training to businesses and to make it a regional training to bring in different agencies, such as EMS, fire and health care to be prepared for possible situations.
"When you look at changes in Mankato, in size and population growth, you're going to see changes and issues. Our community isn't worse than any other city, it's just a reflection of bigger issues."
He said that while many may see the community as being in a bad place, Barta said there is good, active law enforcement and many groups are working on strategies for preventing and breaking addictions.
"Law enforcement has a place, but it won't solve these things on their own."
Barta said he tries to reflect on what he could have done better.
"When I moved into the role of captain, I had a lot of ideas. I moved too quickly on doing things. You have to set a pace to make changes and be careful how hard and how fast you push, even if the (thing you want to do) is the right thing.
"I learned you have to set that pace so you don't create problems for people."
He said he's most proud of helping to increase collaboration among various agencies and groups over the years.
"Working with human services, which has resources for mental health and chemical abuse, the County Attorney's Office and others. I was always willing to come to the table and collaboratively work with others, and I think we do a better job of that now."