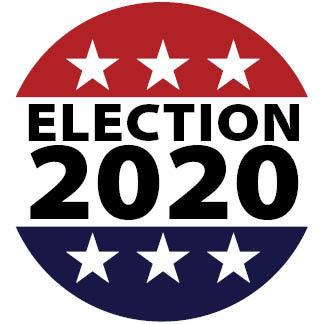 MANKATO — Blue Earth County Commissioner Kip Bruender, who has served Dist. 5 for 18 years, is being challenged by Allen Marble, who said he would bring a fresh perspective and a more ag-centered philosophy to the board.
Bruender, who lives and owns a business in Eagle Lake, says he still enjoys his work as a commissioner and wants to continue on progress he believes the county has made. "It's a lot of fun. Years ago I thought I'd run for a state-level office, but I really enjoy doing this."
Marble operates a 155-year-old family farm in the Good Thunder-Beuford area, raising crops and custom finishing hogs.
"Kip's been on for 18 years and we appreciate his service. But Kip doesn't know ag and I live and breathe it every day. I want to bring more of an ag perspective," Marble said.
The sprawling district includes Mankato Precinct 17, the cities of Pemberton, St. Clair, Eagle Lake, Mapleton, Madison Lake and Minnesota Lake and the townships of Lime, Jamestown, Le Ray, Decoria, McPherson, Beauford, Medo, Mapleton, Mankato (Precinct 1) and Danville.
Allen Marble
Marble, a past county Soil and Water Conservation District supervisor, said his interest in and knowledge of water quality and drainage issues would be a plus in a district with extensive agriculture.
He said farmers have seen challenges as the tug between good farmland drainage and the desire to reduce erosion and water flow grows.
He said an ordinance creating a 50-foot setback from the rivers concerned many farmers. "There was pushback from the farmers who are losing land."
He said he has seen some problems on county-owned land where water gullies and other water issues exist. He said projects are sometimes done on county land that cause problems but aren't quickly fixed.
Marble said the increasing heavy rains are causing headaches for everyone and endanger water quality.
"The soil will only take up about 3/4-inches of rain and if we get these one, two, five inches or more of rain it's going to run off."
But he said water still stays on ag land longer than when it falls on city parking lots and streets and goes down storm sewers.
Marble said holding water on the landscape in retention ponds is the best way to control flow and contaminants. "It holds the water up and drops a lot of nutrients when it settles for 24 hours."
But he said the cost shouldn't all fall only to farmers and said land put in DNR wetlands is taken off the tax rolls, hurting schools and spreading the property tax burden to others.
Marble said he thinks the current board "is a good group of people" and thinks they're doing the best they can dealing with the budget.
He said he has some questions about some government department operations, but said he may just not understand the details of the issues adequately but will learn if elected.
"I want to make a difference, and I think people need a choice and not only have incumbents running. I want to be a fresh face with fresh ideas and new energy for the board and I want to get myself out of my own comfort zone."
Kip Bruender
Bruender cites several projects that have been accomplished during his time on the board, including a new Justice Center, renovation and expanding the Government Center, highway improvements and more.
"But there are a lot of things I'd like to see done in the next four years." That includes either expanding and updating the current public works complex at its current Map Drive location east of Minnesota State University, or more likely building a new county highway shop in another location.
Despite taking on some major construction projects, Bruender said the county has done a good job with the budget and taxes.
"In recent years the challenge has been trying to keep taxes down and keep the budget in check. We've worked hard on that. The county has built up a big reserve even with the projects we've done."
That reserve, he said, will help in the coming few years as tax revenues are likely to be hit from the pandemic.
"I'm very concerned about 2022 and '23. It depends if the economy comes back. I'm concerned about people's ability to pay their taxes. We get about $40 million in property taxes so if that takes a 10% hit, that's $4 million."
But he said the county's large reserve would leave the county with about $10-$12 million readily available to fill holes and hold taxes down.
Much of the rest of the reserve is being eyed for a new county highway shop and offices.
"That's at the end of its life," Bruender said. "It was built in the early '70s. There is a big access problem, getting big trucks in and out of there on a busy road. The equipment keeps getting bigger."
The public works building is accessed from Stadium Road. Bruender said while there is extra land on the site to expand the highway department there is no way to build a new access road other than the current one from Stadium Road.
The board has been exploring several potential sites for a new public works building, but much of the attention has been focused on a site south of Mankato near Monks Avenue/County Road 8.
"The city is working on a big water retention project there and there would be extra land available we could use. It would have access close to County (Road) 90. But we're still early in the process."
Bruender said that when talking with constituents there are always concerns about taxes and he said he hears a lot from rural residents about keeping the roads up and helping the economy in small towns.
"I'm hearing from people who'd like to see development of small businesses in rural areas. Not big projects, because you don't have the sewer and infrastructure, but small mom and pop businesses — repair shops, upholstery shops, wineries, things like that," he said.
"The county is pretty restrictive on that and I'd like to see that loosened up a bit."
Bruender, who hasn't had an opponent in the past 12 years, said he thinks it's good to have competition.
"It's actually fun to have an opponent this year."