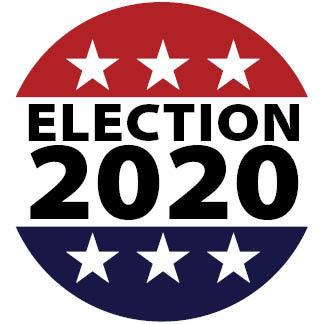 MANKATO — Every presidential election year, three Mankato City Council seats are on the ballot.
This year, however, only voters in Ward 2 on the Mankato's north side have a choice to make because Council President Mike Laven and Ward 4 Council member Jenn Melby-Kelley are unopposed.
In Ward 2, first-term incumbent council member Dennis Dieken, who lives on Belleview Avenue, is being opposed by Daniel Gatluak Puot Well, a resident of Harper Street.
Dieken, a maintenance supervisor at MICO Inc., worked hard to get on the council, enjoyed his first four years and is looking to return for another four-year term. Dieken ran an unsuccessful write-in campaign in 2012 against incumbent Council member Tamra Rovney and then toppled Rovney after some relentless door-to-door campaigning in 2016.
"I'm doing the same this year, hitting the streets very hard just like I did four years ago," said Dieken. "I enjoyed being on the council. I enjoy giving back to the community and helping the community."
Well is president of the South Sudanese Community of Minnesota, a position that involves helping refugees from that war-torn nation in east-central Africa. The organization's goal is connecting those new Mankatoans with their community, Well said, "and also making sure they're not too afraid of the police."
Giving members of minority populations a voice on the council, and making the council more reflective of an increasingly diverse city, are major motivations for Well's run for the Ward 2 seat.
Just like it's helpful for a police force to have officers from minority populations, the presence of minority elected officials sends an important message, according to Well.
"We just need to make sure we make a better connection," he said. "In order to make them feel like they are home, the community needs to see a different face on the City Council."
Dennis Dieken
Dieken, a Mankatoan for 28 years, is married with an adult daughter, has previously held leadership positions at St. Paul's Lutheran Church, has coached youth softball and has served as a judge at the Minnesota Regional Science Fair.
Far from loquacious, Dieken was admittedly nervous early in his tenure on the council.
"I'm not a game-show host," he said of his personality.
As a council member, Dieken said his goal is to echo the voice of his ward rather than his personal opinions.
"That's my job, to vote in that direction and not so much what I feel," he said.
At times, Dieken has found himself standing alone during council votes or part of a two-member minority on the seven-member governing body. He initially opposed raising the tobacco-purchasing age to 21, suggesting in 2018 the issue should be left to the Minnesota Legislature to ensure uniform rules across the state.
He later changed his position, saying a clear majority of his constituents expressed support for the effort to reduce tobacco use by young adults.
He was one of two members to oppose an emergency ordinance requiring masks in indoor public spaces in Mankato to fight the spread of the coronavirus, believing it should be left up to individual business owners and customers to decide.
Dieken was part of a narrow majority that rejected changes in the city's charitable gambling tax that would have increased the taxes paid by some local nonprofits, including the Veterans of Foreign Wars.
"The VFW with their earnings, they did so much good with that," he said. "That was a good cause, and I thought it was worth supporting."
Most recently, he was the only council member to vote against hiring Waconia City Administrator Susan Arntz to replace retiring City Manager Pat Hentges. Dieken favored John Prescott, the city administrator of Vermillion, South Dakota, because he saw Prescott as the best option among the three finalists to provide continuity in the strategic direction of Mankato.
The council is facing difficult budget decisions due to falling revenues as the pandemic-damaged economy hammers commercial property tax values, sales taxes generated by retail sales and the specialty taxes applied to hotels, bars and restaurants. Some homeowners and businesses are expected to struggle to stay current on city utility bills, which could provide another hit to the municipal budget.
Dieken's goal is to keep the city's property tax rate from rising, something the council has accomplished year after year in the past decade.
"I would not be in favor of increasing the property taxes," he said. "That would be the very last thing. ... I think we can get through this without raising property taxes."
Some less essential services might have to be pared back or temporarily discontinued to ensure that property taxes remain stable and critical departments such as Public Safety and Public Works are prioritized, according to Dieken.
"It's like your budget at home," he said. "You work with what you have."
No longer a rookie, Dieken said he's in a good position to be a strong contributor to the council in the next four years: "I've learned an awful lot about city finance and everything related to the city. It's a big learning curve, and I've enjoyed learning it and I'd like to apply that to a second term."
Daniel Gatluak Puot Well
Well is making his first run for elective office in Mankato since arriving here in 2010.
A graduate of Jerry Falwell's Liberty University and a member of the Seventh-day Adventists church in Mankato, he said his faith is central to his life.
"I'm a very strong Christian," Well said.
He said he divorced his first wife because she didn't share his opposition to abortion, he remarried in 2017, and he and his current wife are raising six children between them.
Mankato's young people, particularly those in minority communities, are a priority for Well. In particular, he wants to increase support for treatment programs for youths who end up in the criminal justice system after abusing drugs and alcohol.
"The top issue is to make sure we will manage our city so that those who are low-income and need treatment get treatment and those who need housing get housing," Well said. "Second is supporting local businesses to help our city grow."
Breaking a cycle of substance abuse and crime will require the combined efforts of the city, courts, schools and more, he said. The first step is to increase trust between minority communities and police, which includes more training for police about the underlying causes of crime and more resources for them to address those causes.
"We need to back up the police, but we need to back them up in the right way," Well said.
Then, treatment needs to be mandatory for young people who get in trouble. And there need to be repercussions for those who refuse to work to improve their lives.
"Right now, our young children, they go to jail and they get out and they go to jail and they get out. And they aren't getting the treatment."
Well recognizes that the council will be spending much of its time on balancing its budget in the midst of a deep recession. Before other options are discussed, the council should scrutinize every aspect of the current budget for potential savings. Then it's a matter of prioritizing, he said.
Well said he would have supported raising the tobacco-purchasing age and the local mask mandate.
When passing out his campaign brochures around Ward 2, Well said people are expressing frustration with government's performance in the pandemic.
"They are not managing the current crisis right," he said. "Our community is being divided."
Well doesn't offer direct criticism of Dieken's performance, suggesting only that he is better positioned to build bridges across divides and spark dialogue between groups.
"... To have trust between our Black community and white community and between police and the community, I think I'll do better at that than Mr. Dieken."
Ward 2 is Mankato's largest ward geographically, covering the city's entire northern side from the Minnesota River to the eastern city limits. All parts of Mankato north of Madison Avenue are in Ward 2, along with a couple of neighborhoods south of Madison (the northern part of the Washington Park neighborhood and some areas just south of Madison on the city's hilltop).