MANKATO — Republican voters in southern Minnesota face an important question Tuesday: Which U.S. House candidate has the best chance of defeating Democrat Dan Feehan, of North Mankato, and turning the 1st Congressional District red?
Their choices are: Jim Hagedorn, of Blue Earth, a former U.S. Treasury Department official who has come the closest of anyone to beat U.S. Rep. Tim Walz in an election; and Carla Nelson, of Rochester, a state senator who has become a GOP leader on education, infrastructure and state finances.
Each candidate holds the sort of beliefs that appeal to conservative voters. They both believe in limited government and free market solutions to health care, among other things. And they both support President Donald Trump's agenda and trade strategy.
Yet Hagedorn and Nelson are trying to differentiate themselves as the most conservative choice before voters.
Nelson said she's the only candidate in the race who has proven she can win elections — this is Hagedorn's third time running for the 1st Congressional District seat and Feehan has never run for office before. She also said she's the candidate with proven experience governing and the best equipped to head to Congress.
Hagedorn said he's the only candidate in the race with clear connections to southern Minnesota — Feehan has served in the Army and the Pentagon, and Nelson was born and raised in Iowa. He also said his endorsement from 1st Congressional District Republicans means he's the people's chosen candidate, something he's worked for since the day after the 2016 election.
Hagedorn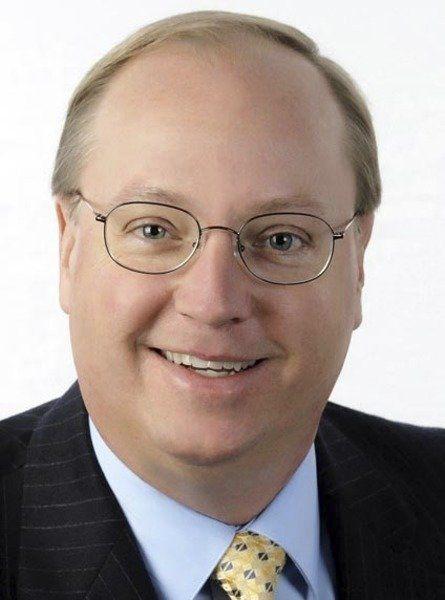 A son of a former Congressman, Hagedorn grew up in Truman on a farm and graduated from George Mason University with a degree in political science. 
He went on to serve as a congressional aide to former U.S. Rep. Arlan Stangeland, R-Minnesota, in the mid-1980s. From there, he went on to serve as a U.S. Treasury Department official for close to two decades. Hagedorn touts accomplishments such as getting legislation passed to drive down costs at the department and preventing a costly merger of the Bureau of Engraving and Printing and the U.S. Mint.
As a Republican candidate, Hagedorn has run for Congress in 2010, 2014, 2016 and 2018. He's known as a Republican firebrand who's willing to call out friend and foe alike, but a clear conservative who wants to help lead the U.S. with Republican-led policy.
Hagedorn hasn't always enjoyed support from the GOP establishment. He was the outside candidate against Olmsted County GOP official Aaron Miller during the 2014 GOP primary — Miller was the endorsed candidate but Hagedorn thought Miller hadn't done enough to campaign against Walz in that race. Hagedorn would eventually win the GOP primary but lose the election against Walz.
Things changed for Hagedorn in 2016, when he not only became the GOP endorsed-candidate but also came within 2,600 votes of defeating Walz in a tight election in the 1st District. Trump and Republicans enjoyed a surge in popularity at the polls, and Hagedorn gave Walz the closest challenge yet to Walz's seat since he became part of Congress in 2006.
The day after the election, Hagedorn announced he would run again in 2018.
"We've managed to unify the party," Hagedorn said. "We have the party behind us."
Hagedorn touts his record of reaching out to residents over the issues — he said earlier this week he has walked in 85 community parades during this election cycle and will likely make 100 before the November election.
He has long called for changes to the Affordable Care Act and supports decreasing government regulations across the board. He also has attacked Democrats for not doing enough to help rural residents across the U.S. And he called for a temporary halt to immigration and refugee resettlement before Trump pushed the idea as a presidential candidate.
"We're going to give voters a clear contrast," he said.
Nelson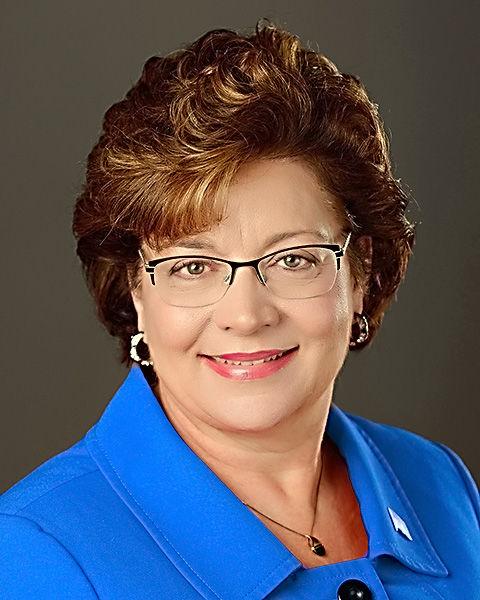 One of the stories Nelson likes to tell to emphasize her agricultural roots is how she and her husband had their first date at a farm bureau meeting. Their second was at a tractor pull.
"We lived in farm country," she said. "We know who we are."
Nelson grew up in Iowa and graduated from Drake University with a degree in special education. She later earned a master's degree in teacher leadership from the University of Minnesota.
She was an elementary and middle school teacher in Rochester but has since formed an insurance and investment firm. Yet her political experience lies in the Minnesota Legislature, where she has served for almost a decade.
She was first elected to the House in 2002, where she served a single term. Nelson later captured a Senate seat in 2010, which she has held onto for three terms. 
During that time, she became chair of the Senate E-12 Finance Committee, where she has spearheaded education reforms such as repealing teacher seniority rules and pushing for $25 million in school safety upgrades throughout the state. She also serves on finance, capital investment, health and human services, and state government finance committees.
Nelson announced her candidacy last fall and decided to push ahead with her campaign after Hagedorn secured the GOP endorsement in the spring. She said her winning political record and experience as a state legislator makes her ideally suited to represent southern Minnesota in Congress.
"I've noticed, as I've gone from Winona to Worthington, people are absolutely thrilled to have a choice of a better Republican candidate," she said. 
Party lines
On paper, Hagedorn and Nelson seem similar. Both support the Trump administration's agenda, including the president's recent tariffs against China, neighboring countries and the European Union. While both support fair and free market trade, they believe Trump's strategy will pay off in the long run to secure better agreements for the U.S.
Yet each is trying to position themselves as the most conservative, best-suited candidate for the job. And the race between them has gotten testy in recent weeks as pro-Nelson factions are attacking Hagedorn in digital and mailer campaigns.
Mailers sent out across the district claim Hagedorn doesn't live in southern Minnesota and won't represent the state's best interests. Hagedorn said Tuesday he lives in a rent-to-own home in Blue Earth and dismissed criticisms from the Nelson campaign as a desperate attack from someone who doesn't represent today's Republican Party. 
Hagedorn frames Nelson as a latecomer to Trump's agenda — he points out Nelson didn't publicly support Trump until close to the 2016 election, whereas he has been a proponent of Trump's policies since the president announced his campaign. 
"I'm the only conservative in the race," he said. "It's not even close."
Nelson points to Hagedorn's past controversial statements on everything from people of color to Democratic women as an indicator of Hagedorn being unfit to lead. She also touts her winning record in elections, whereas Hagedorn didn't win during the 2016 election when Trump carried the district by 15 points.
"If you're not going to win three times, please, let somebody who is going to win be on that ballot," Nelson said.