Rep. Paul Torkelson, R-Hanska, will face a challenge from a first-time DFL candidate in Marinda "Mindy" Kimmel of New Ulm next month for control of Torkelson's legislative seat.
The two hope to represent House District 16B, which includes all of Brown and Redwood counties and the southern part of Renville County. Torkelson is seeking his sixth term, while Kimmel is making her first run.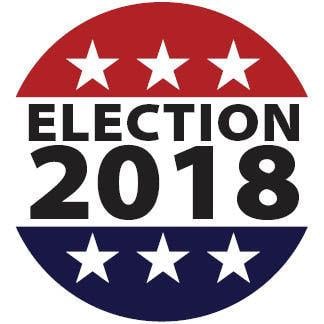 Torkelson has been a longtime presence in the district, which has leaned Republican even before he was first elected in 2008. A farmer and former music teacher, Torkelson has become a GOP leader in recent years on water quality, infrastructure and transportation issues. He chairs the House Transportation Committee and is a former chair of the House Capital Investment Committee.
He has also taken the lead on several environmental issues, such as his work with Democrats and DFL Gov. Mark Dayton on vegetative buffer laws enacted in 2015. Torkelson co-chairs the Legislative Water Commission, is a part of the Great Lakes Commission and is seen as one of the more bipartisan GOP representatives in the House.
"There's a lot of issues that we work together on across the aisle," he said.
Yet his opponent, Kimmel, has the potential to attract just as much attention from across the aisle. Kimmel is a lifelong New Ulm resident who didn't consider herself a Democrat before this year — she initially debated whether to run as an Independent. She hadn't even considered running for public office until after the 2016 election.
"After the 2016 election, I along with so many other people just had this sense of, I don't know, disgust with the political system," she said. "Things got so negative. Everywhere you turned, there was just some negative ad or negative comment."
Kimmel organized a meeting at Turner Hall in New Ulm in early 2017 to discuss how this negativity affected the community. To her surprise, more than 60 people from all walks of life showed up to the event.
From there, Kimmel helped organize Minnesota Voices Marching Forward, a community group designed to push back against the partisan political climate in the area. She believes her work as a marriage and family therapist makes her suited to navigate the ongoing partisan gridlock at the Capitol, as she's professionally trained in negotiating compromises. She also believes her rural roots and support for agriculture and gun rights could boost her chances in the district.
The issues
The Minnesota Legislature will have to address growing issues in 2019, from another transportation bill to health care reform and tax conformity with federal changes passed in 2017.
Torkelson has been in charge of the GOP's House transportation efforts over the past two years. He hopes lawmakers will work out another large-scale transportation funding bill next spring to help address ongoing road and bridge maintenance.
State officials estimated in 2016 Minnesota would need $6 billion over 10 years, or about $600 million each year, to maintain and improve the state's roads and bridges. Lawmakers passed a $300 million transportation funding bill in 2017 and set aside more than $400 million for Corridors of Commerce funding earlier this year, but the Legislature has yet to meet the state's recommended funding levels.
Legislative candidates largely agree transportation needs more funding, but Democrats and Republicans disagree on how that could happen. DFLers have advocated in the past for a 10-cent gas tax increase while Republicans have pushed to shift general fund money related to transportation such motor vehicle parts and repairs sales taxes toward road and bridge work.
Torkelson doesn't believe a gas tax increase would be an effective long-term solution as cars are getting better gas mileage and more people are buying electric vehicles. Kimmel supports a gas tax increase, but she and Torkelson both agree the state needs to find a way to make electric car drivers pay into transportation funding.
Both candidates have pledged to work on finishing Highway 14 funding. The Legislature passed Corridors of Commerce money earlier this year to expand Highway 14 from Owatonna to Dodge Center to a four-lane road, which leaves the 12-mile stretch from Nicollet to New Ulm as the last remaining two-lane part of the highway. 
On health care, both support careful reforms over the next few years, but Torkelson and Kimmel differ on what the state should tackle to decrease health care and insurance costs.
"I think we're all wondering where this health situation is leading," Torkelson said. "We all want affordable health care but at the same time I believe the private market serves an important role in our services."
Both support ongoing medical and pharmaceutical price transparency. Torkelson supports interstate health insurance exchanges and enabling more types of insurance to be sold in Minnesota, among other proposals. Kimmel sides with Democrats who want to offer a public buy-in of the state's MinnesotaCare program as a way to expand insurance pools.
While Kimmel would support an eventual move toward single-payer health care, she said lawmakers and medical providers need to address reimbursement rates. She also would like to see lawmakers do more to encourage rural doctors and mental health professionals, which could include student loan forgiveness programs tied to working in Greater Minnesota medical centers.
"I don't know that we've even got many providers into those programs anymore," Kimmel said. "And it leaves our region kind of in a growing shortage."
Both Torkelson and Kimmel agree the legislative process at the Capitol needs to change after this year's session. Lawmakers brought a $1 billion omnibus supplemental budget bill and a tax reform bill to Gov. Mark Dayton in the waning hours of the 2018 session, but Dayton ultimately vetoed them. Torkelson and Kimmel support doing away with omnibus bills that cram hundreds of different proposals together in favor of reviewing specific proposals on their own merits.
Torkelson believes the legislative biennium as a whole was successful, with back-to-back public infrastructure bills and state budget set in 2017. Yet he was concerned over Dayton's refusal to negotiate with Republicans in the waning weeks of the 2018 session after the governor publicly took issue with dozens of proposals GOP lawmakers later included in omnibus legislation.
Kimmel believes lawmakers need to make a concerted effort to work across party lines no matter who's in the majority. She said that will likely take fresh voices in the Legislature, which she hopes includes hers after next month's election.