Two candidates, both alike in local government experience, will break through to be elected to an open seat in House District 19A next month.
St. Peter City Council member Jeff Brand and former North Mankato City Council member Kim Spears are vying to replace retiring Rep. Clark Johnson, DFL-North Mankato. Brand, a Democrat, was elected in St. Peter in 2012 and 2016 while Spears was elected in North Mankato in 2012 for one term.
This is Brand's first time running for state office. Spears ran against Johnson in 2014 and 2016, when he decided not to run for re-election in North Mankato.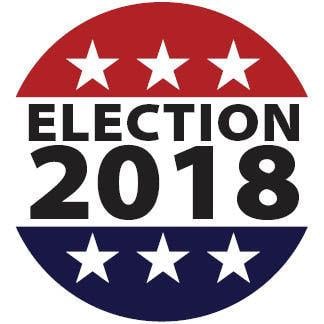 Though each candidate has local experience, they have different approaches to state government.
Brand is an agent at State Farm Insurance and a co-owner of a rain garden installation company with his wife. As a council member, he's served on the board of the Coalition of Greater Minnesota Cities and has lobbied at the Capitol for the Region Nine Development Commission and for municipal issues such as Local Government Aid.
Brand wants to win Johnson's seat in part to continue Johnson's bipartisan legacy in the Minnesota Legislature.
"I've got people on both sides of the aisle that I think I can work with," he said.
Spears was elected in 2012 after he became interested in the way the city of North Mankato budgeted tax dollars. He often acted as a devil's advocate on the council. Among Spears' passions was a push for fewer commercial subsidies to businesses and keeping the city's tax rate frozen. While he didn't always find success — Spears was often the lone dissenting vote on council decisions — he did help the city keep its tax rate stable during his time on the council.
He hopes to re-examine and reform how state government officials spend tax dollars if elected.
"I see a need for people of character and concern, and intelligence to run for office, particularly in our state government right now," Spears said. "There's a lot of turmoil out there and we just need good people in office. I believe I would be one of those people."
House District 19A covers all of Nicollet County and slivers of Blue Earth and Le Sueur counties. Despite a long history of electing DFL representatives (a Democrat has served the area for the past 25 years), the district has become politically purple in recent years. Johnson beat Spears 53 to 47 percent in 2016, while President Donald Trump won the district by 4 percent. In 2014, Johnson beat Spears 54 to 46 percent.
The state GOP has identified House District 19A as a potential pickup seat during an election in which Democrats could retake control of the House after two years of a GOP-controlled Legislature.
The issues
No matter who's elected, lawmakers will contend with several growing concerns in 2019. The Legislature will have to address high health care and insurance costs, transportation funding and tax conformity with federal standards, among other issues.
The Legislature last tried to curb health care costs in 2017, when lawmakers worked with Gov. Mark Dayton to approve $300 million in emergency funding for skyrocketing premiums on the state's individual insurance market. Lawmakers also created a $540 million reinsurance pool to offset insurance company costs.
Though it only affects about 5 percent of Minnesota residents, families who purchase individual insurance — farmers, small-business owners, independent contractors, etc. — are routinely paying more than $40,000 for insurance plans with high deductibles in Greater Minnesota.
The Legislature passed a medical price transparency bill earlier this year, something advocated by both DFLers and GOPers. Yet lawmakers will be expected to pass initiatives that will drive insurance costs even lower after preliminary 2019 health insurance rates show the individual insurance market has largely stabilized.
Spears agrees with other GOP lawmakers that reducing regulations on the insurance industry and opening up Minnesota to interstate insurance will result in more competition and reduced insurance costs. Spears believes the state needs to bring multiple proposals forward to drive health care costs down.
"We need to do whatever we can to reduce the cost," Spears said. "If we don't do that, no matter who pays, everybody will pay more."
Spears disagrees with the DFL proposal to offer a MinnesotaCare buy-in on the state's health insurance market. Brand supports the proposal as a way increase insurance pools and help drive down costs for a larger group of people. Some Democrats have proposed moving further toward a single-payer system by offering MinnesotaCare for every resident, which Brand said he's open to supporting.
"The other side of the aisle is saying it's socialized care, but our seniors and our veterans are getting socialized care, and it works for them," Brand said. "Why can't it work for babies, why can't it work for toddlers, why can't it work for people from cradle to the grave?"
The candidates differ in their approaches to transportation funding, which has become a prominent issue in recent years.
State officials estimated in 2016 Minnesota would need $6 billion over 10 years, or about $600 million each year, to maintain and improve the state's roads and bridges. Lawmakers passed a $300 million transportation funding bill in 2017 and set aside more than $400 million for Corridors of Commerce funding earlier this year, but the Legislature has yet to meet the state's recommended funding levels.
Legislative candidates largely agree transportation needs more funding, but Democrats and Republicans disagree on how that could happen. DFLers have advocated in the past for a 10-cent gas tax increase while Republicans have pushed to shift general fund money related to transportation such motor vehicle parts and repairs sales taxes toward road and bridge work.
Spears isn't necessarily against a gas tax, but he's not sure the state truly needs $600 million annually to fund transportation. He believes the Minnesota Department of Transportation could potentially cut wasteful spending as a means to help fund road and bridge projects.
"Let's look at how things are done first," Spears said. "I think a lot more needs to be done with (MnDOT). Just the stories that I hear tell me that there's a lot of room for improvement."
Brand isn't against reviewing state spending, but he believes cutting further from MnDOT would result in reduced services. He believes the state needs $600 million annually in significant spending and he's open to a compromise solution between DFL and GOP proposals.
Brand supports a 10-cent gas tax increase as it could bring in up to $300 million in extra revenue, but he also thinks the state needs to pursue electric vehicle fees and other fee increases as a way to bring in new revenue.
Yet Brand disagrees with using general fund money to entirely pay for more transportation projects, as that would likely cut from other state programs.
"I don't mind talking about cutting stuff because I think that's an honest discussion, but when people say they want to pay less taxes we need to ask, 'What services do you not want to see?'" Brand said. "We could cut this or that, we could go up to gravel roads up in the northern part of Minnesota where there's less people so you could pay taxes down here. But you have to have an honest discussion about what to cut."
Lawmakers also will have to address tax conformity, potential child care solutions, rural broadband and a host of other issues during a five-month legislative session where they'll also set a two-year budget. In recent years, partisan gridlock has caused lawmakers to delay budget and policy negotiations until the last few days of a legislative session. That approach has resulted in frustration among legislators, last-minute bills, continued threats of a special session or government shutdown and in some cases delayed legislative work.
Legislators from all walks of life support using fewer omnibus bills after the Legislature passed a $1 billion, 989-page bill containing dozens of unrelated provisions during the last night of session. Gov. Mark Dayton vetoed the bill as it contained dozens of proposals he had publicly opposed during the last few weeks of the session.
Both Spears and Brand agree lawmakers need to discuss individual proposals on their own merits rather than bundling bills together.
"The reason we do omnibus bills is because it provides cover, basically," Spears said. "Single-subject bills are going to expose a lot of people, it's going to be uncomfortable. You're going to have to be clear on your position on things."
Brand believes lawmakers need to make more of a concerted effort to compromise at the Capitol. He's concerned ongoing gridlock will prevent lawmakers from taking significant action on health care and transportation. Instead, he thinks more lawmakers should follow Johnson's example as one of the most bipartisan representatives in Minnesota by consistently trying to incorporate ideas from all sides.
"I think you've got to keep those lines of dialogues open," Brand said. It helps to be a bridge builder, not a bridge burner, and we need someone who will be dedicated to working with everyone."