NORTH MANKATO — Voters will see familiar names on the ballot for two seats on the North Mankato City Council.
Incumbents Diane Norland and Sandra Oachs and challengers Matt Peterson and Craig Amundson are seeking two four-year at-large seats on the November ballot.
Oachs is seeking her second term while Norland is seeking her fifth term. Peterson and Amundson have run for council in the past.
The two challengers say they have no big issues with the direction of the city but think the city would benefit from new blood on the council. Peterson believes several members of the council have created a hostile atmosphere for residents who come to meetings to raise issues.
Oachs says it took her a couple of years as a new member to get a good understanding of the council's role and thinks she now has the experience that will make her an effective public servant who can continue working on projects and issues that are in the works.
Norland, first elected in 2006, is second in longevity on the council after Billy Steiner. She says she still finds the work challenging and fulfilling and wants to continue doing things that benefit the community.
Whether or not the makeup of the council changes after the election, there will be a new mayor on the council, and a new city administrator recently started.
Mayor Mark Dehen is running for a Nicollet County commissioner seat. Kevin McCaan, the former North Mankato finance director, is now city administrator, following John Harrenstein who left for another job out of state.
Peterson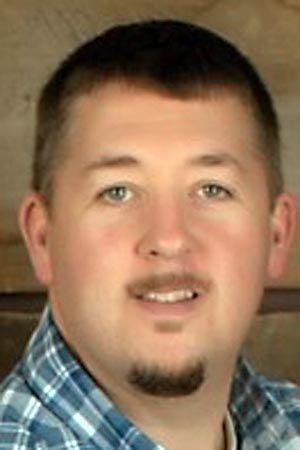 Peterson, a longtime North Mankato resident who is vice president at Heyn Brothers Roofing, thinks the council needs change.
"My opinion is there needs to be some new ideas injected into our council. It seems to be a name popularity contest. A lot of the council just says yes and are afraid to question things."
He said he'd bring more fiscal responsibility. "Over the last few years our spending has greatly increased. I feel my background fits into what a council should be. I've been involved in different aspects of construction all my life, from working in the field to being a manager at Schwickert's to being vice president of a large roofing company.
"When we're talking about these multi-million-dollar projects and the difference between wants and needs, I deal with that every day, with tens of millions of dollar projects."
He thinks the city has spent more on wants than needs in recent years, without enough taxpayer input.
He said discussions about building a pedestrian bridge over Highway 14 to access Caswell Park is a good example.
"For years I've listened to talk about a pedestrian bridge over Highway 14 for $4 million. That's a ridiculous idea."
And he thinks residents aren't always welcomed at meetings.
"I've attended many meetings in the last few years and people who come and make a valid point get grouped into a class of complainers. People who come with real issues I feel they are not welcome and not respected. I feel the former administrator and current council didn't portray a welcome atmosphere for residents to come to."
Peterson said that with a new mayor coming in and a new administrator in place, it's a good time for some turnover on the council.
"I've been in North Mankato since 1993, since college. I raised and am raising three kids here. For 14 years my wife worked for North Mankato and is currently city clerk of Northfield.
"My wife and I and my family adore this town. We feel safe and feel part of the community here and I just want to get involved. If my kids decide to stay here, I want to know I left this community as good as it can be."
Amundson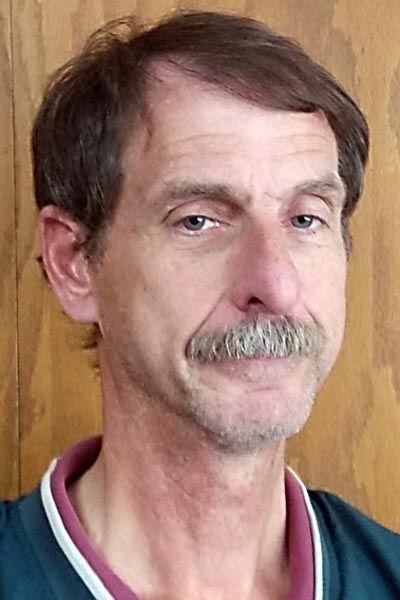 A lifelong lower North Mankato resident, Amundson is operations manager for Keurig Dr Pepper, the 7Up bottling plant in North Mankato.
He thinks the City Council did not have proper oversight of the former city administrator.
"One thing I wasn't happy with was the city manager we had ramrodded taking over the Fun Days event. That stuck in a lot of people's craw. It was run well and the city has a lot of other things to take care of before doing something like that.
"I think there needed to be more oversight (by the council). I don't think the current administrator is like that, but they should learn from the past."
Amundson said he would focus more on the whole community than some on the council do now.
"I believe in better representing all of the people rather than just focusing on the businesses. The businesses keep things going, but there's a lot of things focused on the downtown.
"I think Diane Norland has been on the council a long time and I think it's a good time to bring new blood to the council," Amundson said. "I'm not saying they've done anything bad, but I think it would be good to have some new blood on there. I think overall the city is doing pretty well."
He said he's a big supporter of the Caswell Park recreation offerings. "It's a destination town because of that. I deal with a lot of small towns and you see that if you aren't moving forward, you're moving backwards. We have a state-of-the-art facility that draws tournaments, and we have to make sure it stays that way."
Oachs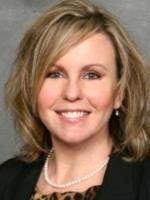 Oachs, co-owner of Spinners Bar and Grill, had no public office experience before being elected and she said the pandemic meant she missed out on some face-to-face experiences on the council.
"But I'm finally getting my feet underneath me. I think now I have things figured out. It takes time to do the policy work. You can't just go in and wave your magic wand."
The council is currently going through the budget process. "With the budget, there are some things we can do better."
But she said McCann, as the former finance official, has done a good job laying out the budget for the council and preparing for expenses and projects that will come up in future years.
While the council and Harrenstein came under public criticism when the group that previously ran Fun Days was replaced by another group by the city, Oachs believes that a new administrator and a council that she thinks now works together better will bring more stability and calm.
"There's been a lot that's happened in the past four years so I'm hoping for some continuity. I believe the bad is behind us and I want to stick around for the good. I think as a council we're communicating better. We'll have a new mayor coming in," she said.
"I think Administrator McCann is looking forward to making some positive changes."
Oachs is on the board of All Seasons Arena in Mankato and said the consortium of local governments that own the facility have some big decisions ahead.
"We have a lot coming with ASA. There's changes with the consortium and there's a lot of maintenance that's coming up."
Repairs needed on All Seasons, located a few blocks from Minnesota State University, are extensive and in the millions of dollars, Oachs said. "I'd like to keep working on that. It's an important facility, and I don't want all the youth in the community to lose that."
Oachs said she would like to continue working on issues to improve North Mankato.
"I believe we have the best community to live and work in. I love our city."
Norland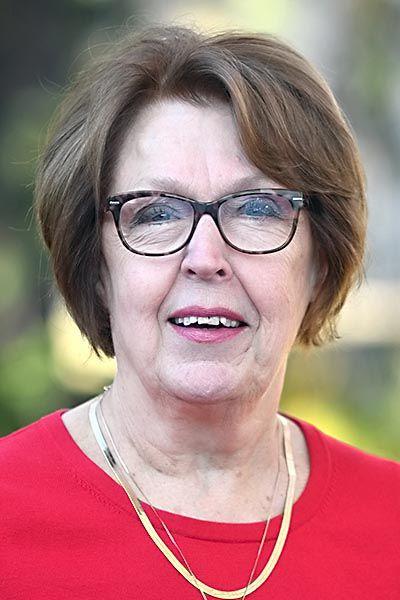 Norland worked in nonprofits and consulting in the past, and her time on the council includes pushing for more sustainable and environmental city practices.
Norland has continuously pushed North Mankato toward more environmental policies and hopes to continue working on updating and mandating public parks.
"I find the work so challenging, and I know that my work on the council benefits the city. There are always new things to implement and, of course, new challenges."
She wants to see the city do what it can to create more workforce housing developments. The city recently approved a new housing development on the far north edge of the city.
"We have to run the infrastructure miles north so that's a big job, but in the long term, it will certainly be a benefit to the community to have that growth and to offer workforce housing. These businesses on the hill are so often looking to hire and we want to make the community very attractive to the workforce — it benefits people, taxes, the businesses."
Norland said steady growth in the community is good for all taxpayers.
"What we've managed to do the last few years is actually lower the tax rate. That's a powerful argument for the way we're handling growth. From what I'm seeing from (the city administrator) and the finance people in laying out the budget is that we have a good system in place. We've managed to lower the tax rate because of the amount of new growth."
Norland said criticism of the change in how Fun Days is operated was unfortunate.
"There were unfortunate misunderstandings at the beginning, and I thought it was unfortunate the volunteer group walked away. So the city developed a new nonprofit to take leadership. And from what I've heard and could tell, Fun Days was a big success under the new committee."
Norland believes the city's future is on a good trajectory.
"There will be the usual challenges that arise, but I don't see any big problems ahead."