John Mayer, Tracy Chapman and Notorious B.I.G.
In a bland world, three of those influences, genres and voices wouldn't seem to be able to mesh together and work but Colby Straka, Mankato native musician, proves they can.
Straka has been performing at open mic nights around the area since April, beginning his journey at the regular Tuesday night open mic nights at Pub 500 where he also worked as a bartender.
"The first time was very nerve-wracking, even after the first five to six months doing them," Straka said. "But everyone is opening and welcome at open mic nights around here."
Straka said the catalyst for him taking the stage came from a little help from Ocho, a ubiquitous presence in the Mankato local music scene. 
"Ocho really pushed me to do the music stuff in town," Straka said. "He heard me once, freshman or sophomore year in college, and asked if I wanted to play."
After the first time on stage, Straka performed on a regular basis. On slower night while he was working, he'd volunteer to play a couple of songs.
He taught himself to play guitar in high school after being encouraged by a friend. Straka said he also played piano for a little while until he quit in about 7th grade. (Speaking of high school, you might recognize his name from his days as a left guard on the West High School football team, and the school choir. He also played football at Minnesota State University. He's currently working as a bartender at Boulder Tap House.)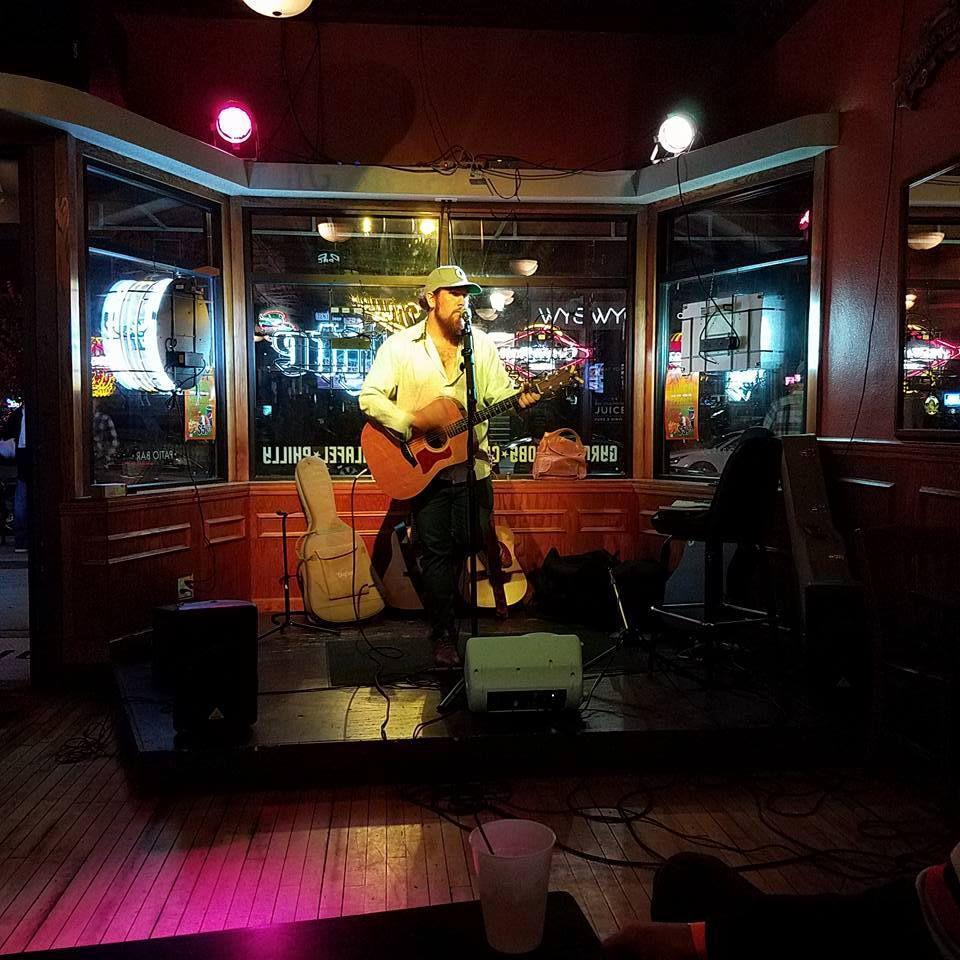 "The 'Charlie Brown' theme song was my demise," Straka said. 
Although he doesn't play piano anymore, his friend Mike does accompany him at some shows. Straka's guitar and vocal style are distinct. 
Straka has been performing at least monthly around the Mankato area, although he says that if he can get to perform three to four times a month (depending on his work schedule) that makes him pretty happy.
He likes the freedom of the open mic format. He likes to offer a wide range of genres — sometimes all in one song. 
One of Straka's favorite performance songs is a medley of Tracy Chapman's "Fast Car," Notorious B.I.G.'s "Big Poppa" and The Script's "Breakeven."
"If you see me at a show, you'll hear a little bit of rap, a little country, hip hop, you'll get to see a little bit of old school jazzy stuff," Straka said. "We look for something out from the crowd when they yell out something to play. We try to offer something for everyone."
At the moment, Straka has one original song posted on his website, but has four more songs in his back pocket to release soon. Ultimately, he's working on getting six to eight songs to release an EP by sometime next year. 
Next year will also be busy for Straka, as there's a possibility that he will be headlining the Fire and Ice festival in Chaska. 
As for now, his passion sits on performing his music around the area.
"For me, the real kicker is whenever someone gets up to dances; that is awesome for me. If I can get people up and moving and singing along, it makes me smile and a little bit happier," Straka said. "If I can make people forget about their bad day with music, that's all what it's about."