On a warm, sunny Monday afternoon, a couple of dozen cyclists form a circle around coach Mike Busch at Mount Kato, where the Mankato Composite Cycling Team practices twice a week. After a pep talk, they're off on what is anything but a leisurely bike ride, rolling up and down the forested seven-mile trail network of the ski resort.
For Levi Larson, a junior at Loyola High School, the challenge of maneuvering a mountain bike through dirt paths was compounded when he first competed three years ago.
"I raced in 2 inches of snow the first year," Larson said. "It was pretty wet. They cut off the top section of the single track and extended it in the beginning."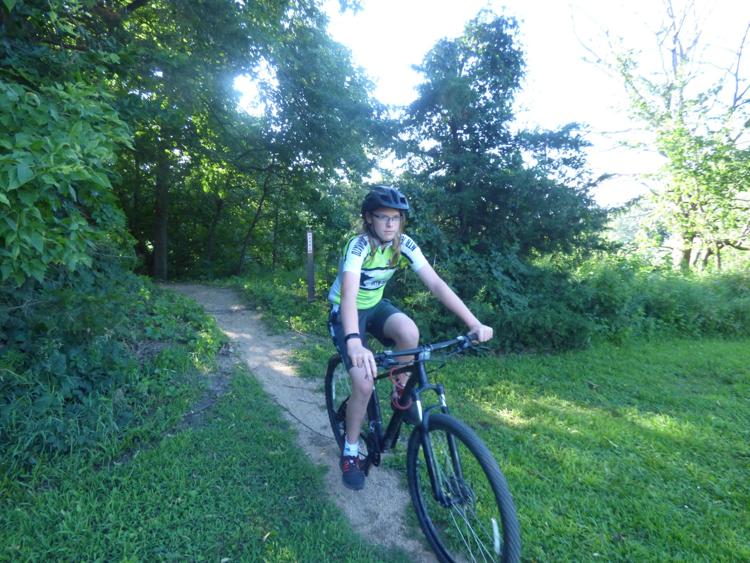 The team, established in 2014, has 32 middle and high school cyclists from Mankato and surrounding communities attracted to the supportive rather than competitive atmosphere that can be typical of other sports.
Busch makes up one of 15 coaches for the team, and that's intentional. Statewide, the Minnesota High School Cycling League has about 1,100 coaches for 2,300 student athletes. All those extra coaches allow for a personalized approach to helping kids reach their goals.
"The 1-to-2 ratio is pretty typical of our league," Busch said. "There's kids whose goal is to be the state champion, and there's also kids whose goal is to be able to ride to the top of that Kato Climb by the end of the season without having to stop."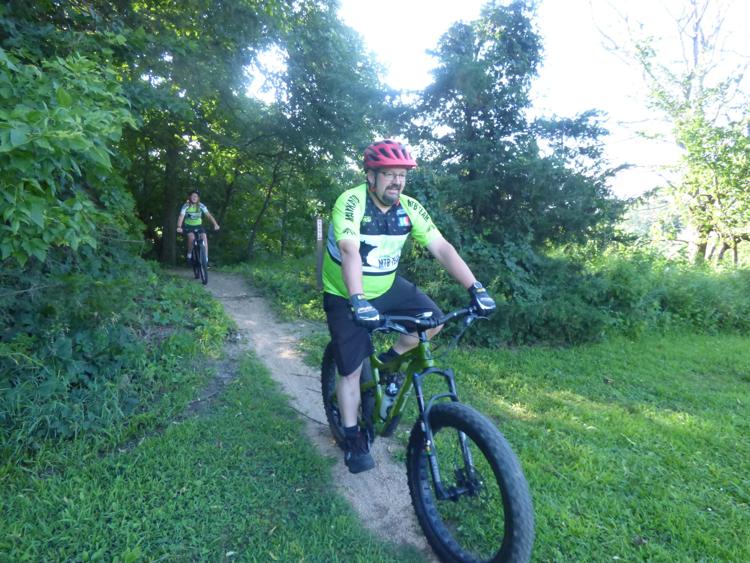 It's that kind of tailored approach to coaching and mentoring from the more seasoned student athletes of a wide age range that Larson finds appealing. Even though he has raced in the past, he prefers to build his own skills and to help new riders find their way around trails that require a unique skill set compared to biking on pavement.
"There's a lot of short little steep climbs," Larson said. "You learn to work with your gears a lot, and your muscle mass builds up a lot too. Now I help the coaches with the younger kids. I'd rather help people do it right."
While the team competes in races around the region, Busch said it's optional — although everyone who wants to race is allowed to regardless of skill level.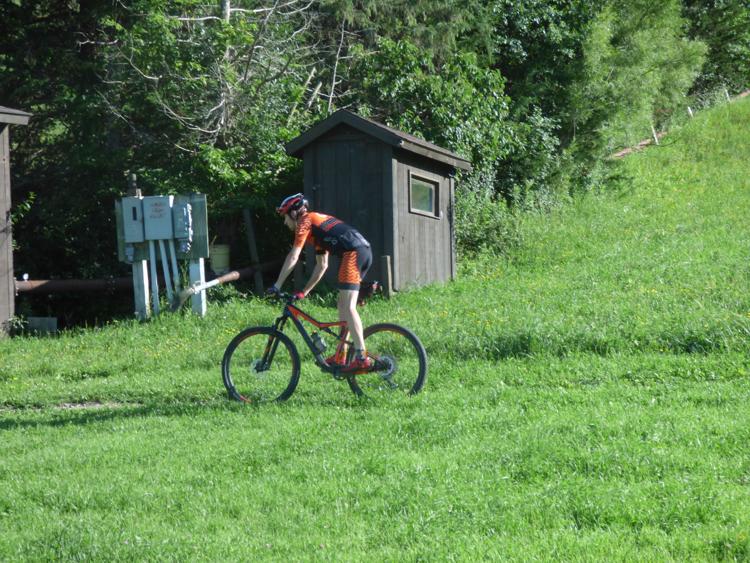 The coaches all have different areas of interest too; whether it's transportation, recreation or competing. Unlike other sports, there are no tryouts. Anyone interested can join, and where they go with it varies from person to person.
The Minnesota High School Cycling League was inaugurated in 2012, and both the league and Mankato's team have grown 40% every year. Busch said more than 70 cycling teams compete statewide, making the sport accessible to 75% of Minnesota's middle and high school students.
"Our national organization has a shirt that says, 'I wish they had this when I was in high school,'" Busch said. "That resonates with a lot of our coaches and support staff. We have a diverse age group in our coaching staff. We actually have a student athlete that was one of the founding student athletes in the league."
Jordan Feierabend, a therapeutic recreation major at Minnesota State University, was one of the first cyclists to join the league in its infancy as a student at Burnsville Senior High School.
Feierabend was active in cross country running and skiing but had long hoped the growing mountain biking sport would come to her community. As part of an avid cycling family, her dad came home one day in 2012 with good news: A league was starting in Minnesota. After joining, she realized cycling brought forth a camaraderie missing on her cross country team.
"In high school if you can run fast you have a certain group of friends, but with biking it doesn't matter," Feierabend said. "You can be the top and riding with the slowest people on the team. Everyone gets along; it doesn't matter who is who. When it comes race time, you get competitive, but afterward it's all fist bumps and shaking hands."
Now as a coach for the Mankato team, she's been able to teach some of the pointers she learned when she competed in high school.
"I've been doing it so long and never really saw myself as somebody who knew a lot about it," Feierabend said. "I just went out and rode. But now I'm able to ride with younger people new to the sport and give them some pointers."
For Sam Pottenger, an eighth grader at Prairie Winds Middle School, pedaling up one of Mount Kato's steep hills is worth it for the inevitable reward.
"I like going downhill because I like the adrenaline rush," Pottenger said.
Pottenger and his teammates also have a leg up when it comes to the season ending championship, held at Mount Kato the last weekend of October. Other venues include Spirit Mountain in Duluth, Detroit Mountain in Detroit Lakes and Lake Rebecca Park Preserve west of the Twin Cities.
The more advanced cyclists race for over an hour through 16 miles of hilly terrain. At Mount Kato, that means a 2,000-foot elevation change.
"We're fortunate enough to be one of those teams that has a hometown venue," Busch said. "Mount Kato in terms of supporting a two-day championship race could potentially have 2,100 student athletes, and all the staff, parents, volunteers and operations that support it. It might be the only venue right now in the state that can support that."