It's safe to say that — with a weekend full of events to honor the 40th anniversary of the installation of their historic Dobson Opus 10 Organ — Bethany Lutheran College is pulling out all the stops on this one. 
"The weekend of Oct. 31 to Nov. 2 we're going to have a big festival," said Mark DeGarmeaux, a chapel organist and one of the organ instructors at BLC.
Many of the events are expected to bring in current and former faculty and students along with community members.
"Some of the events will also involve audience participation and singing," said Dennis Marzolf, chair of the college's music department.
The first event will be an Organ Reformation Vespers on Oct. 31. Events will continue throughout the weekend.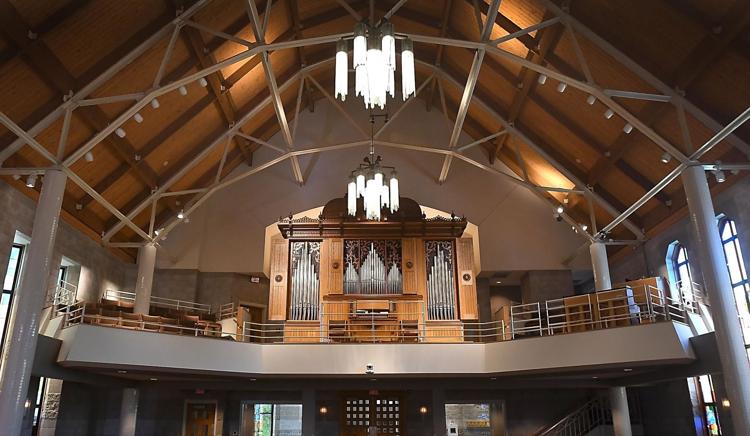 "November 1st, that Friday, Christopher Young is going to do an organ recital. He taught here for 1 or 2 years in the late 80s, early 90s. He now teaches at the (Indiana University Bloomington) as a professional organist," DeGarmeaux said.
Saturday will have many events including an Alumni Marathon Recital at the chapel that will be somewhat informal, but all organ alumni are invited to participate.
"We're going to have a hymn festival with Jacob Weber; he's one of our graduates who then also went on to get a masters in church music and now he works for a music publishing company in St. Louis," DeGarmeaux said.
DeGarmeaux is especially excited about Weber's performance.
"He takes traditional hymns but he gives them his own color in how he plays them and accompanies them," DeGarmeaux said.
One of the biggest events Saturday includes a talk from the organ's architect and builder, Lynn Dobson. This organ was a major part of kicking off his career.
"This was a really important instrument for him and now his company builds organs, some of the finest instruments in the United States and in the whole world," DeGarmeaux said. "They just put in a huge organ at Saint Thomas Church in New York City."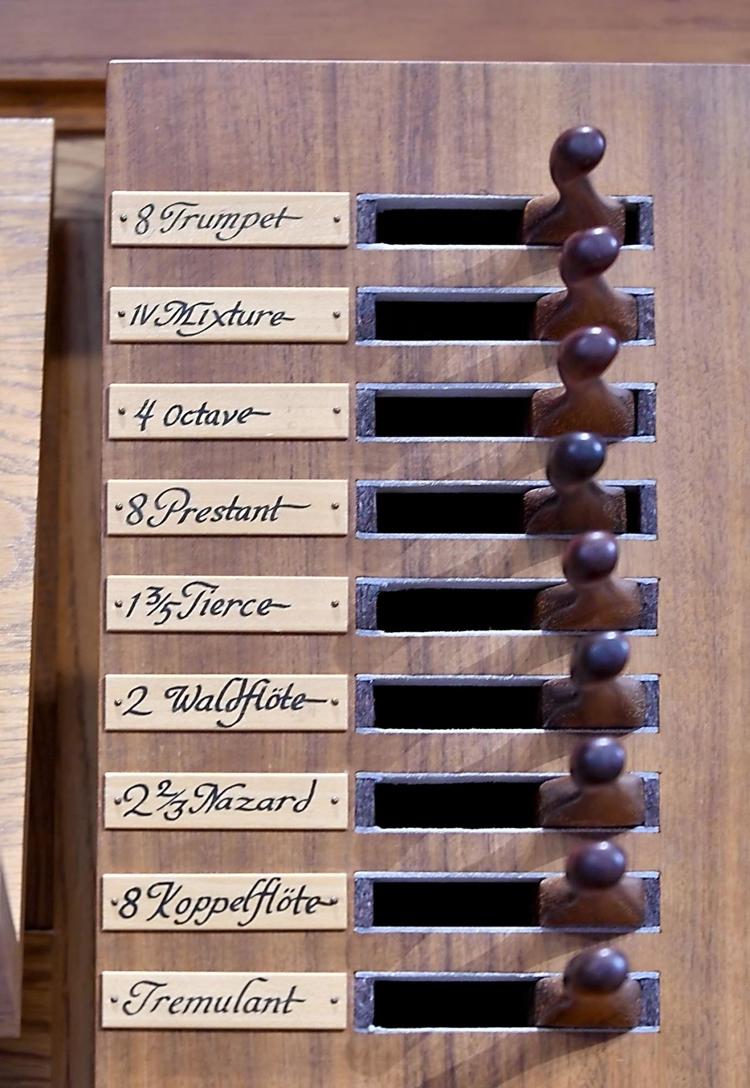 Dobson's company has made organs for places as far away as Sydney, Australia. When one of the colleges at Oxford University in England was going to celebrate its 750th anniversary, they put a new organ in their chapel and chose to buy one from Dobson's company. This company became a big deal not just nationwide, but also worldwide.
This organ has been an important part of BLC's worship, recitals and class lessons. It also has an interesting history that has pushed many careers forward over the years.
"It was built in 1979 and was the culmination of a long process of planning, preparation and fundraising," DeGarmeaux said. "It was first used in our old chapel. This chapel was built in 1995, so they took the organ all apart. ... They added a couple things, beefed it up a bit for this larger room and installed it here."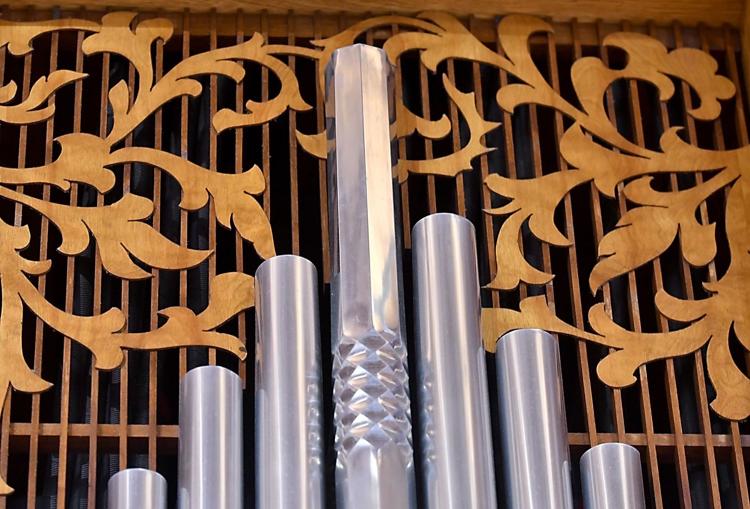 The organ is currently in Bethany's Trinity Chapel.
"It was designed as a teaching instrument and as an instrument that would be used for daily worship in the college chapel," said Marzolf. "It's a really fine instrument. It points to the fact that if a church or a college opts to choose an instrument that is designed to be used for many years, it pays for  itself in dividends to the students and the community."
Bethany has a total of 12 students taking organ lessons, which is a big number in comparison to many other colleges and universities.
"The college has been so well served by the instrument and that's filtered down to organists that are now serving lots and lots of different parishes and some who have gone on to graduate school to pursue further study," Marzolf said. "It also points to the fact that we want our students to have access to the best possible teaching instrument we can give."
This finicky instrument is also perfect for teaching students.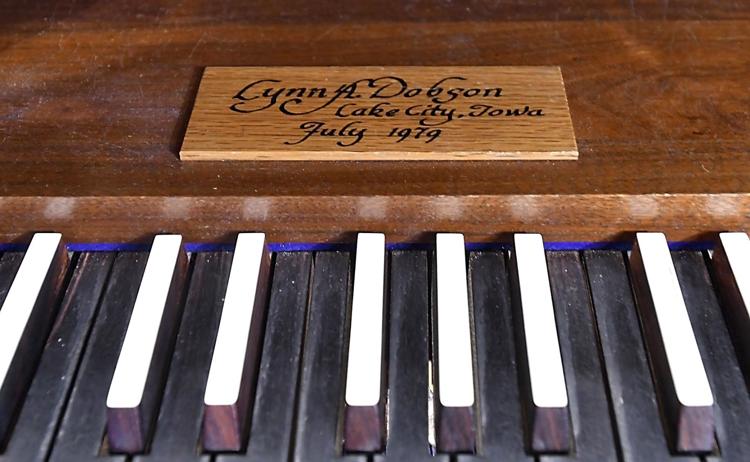 "It's a very good teaching instrument. It does not let students get by with anything. They have to be very careful in their playing and their preparation," DeGarmeaux said.
The organ is particularly good for learners because of its mechanics. DeGarmeaux said everything on the organ is mechanical except the blower that pushes the air through. Pressed keyboard keys trigger a series of actions that, depending on the settings, forces air through holes in the organs pipes.
"It is an amazing technical thing," DeGarmeaux said.
This organ will once again be shown off to the students of BLC and the community at this weekend of events.
"It's about music and it's a beautiful instrument to look at; it's a beautiful instrument to hear, Marzolf said.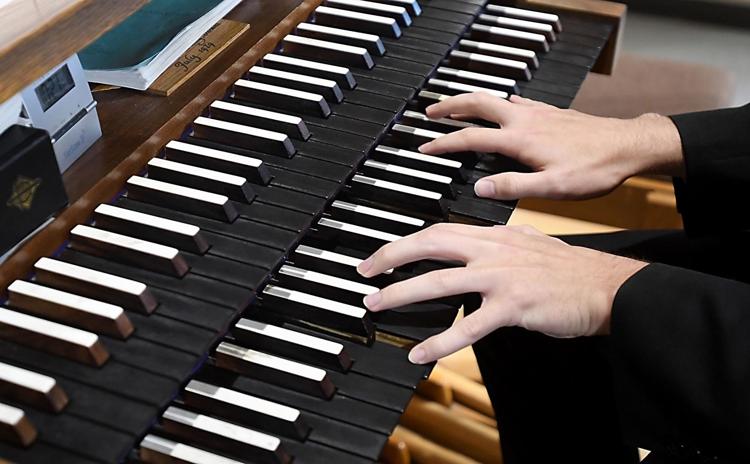 DeGarmeaux said it will be fun to see all people who come back — former organ students, or people who just love organ music and want to see the event and participate either by playing or by listening.