At Mankato East High School, a group of kids spends its mornings tucked into the back corner of the school, far away from the other classrooms.
A small entry way opens up into a two story paradise of instruments, art supplies, lockers, sheet music and so much more.
Flutists and clarinetists giggle as they head out the double doors. A double bass player lugs his instrument out of the practice room. The director stands by his podium, answering last-minute questions until the mass of students — 70 members strong — dissipates.
This is the Mankato East band department.
On tuesday it holds its Festival of Bands, the first concert of the year. Music enthusiasts in grades 7-12 will showcase what they've learned thus far in the school year at 7:30 p.m. in the East High School auditorium.
"It's really cool to go to the concert and see the progression through each band," senior Rachel Huebert said. "It's weird to think I was a seventh grader at one time. It's cool for the younger kids to look up to us."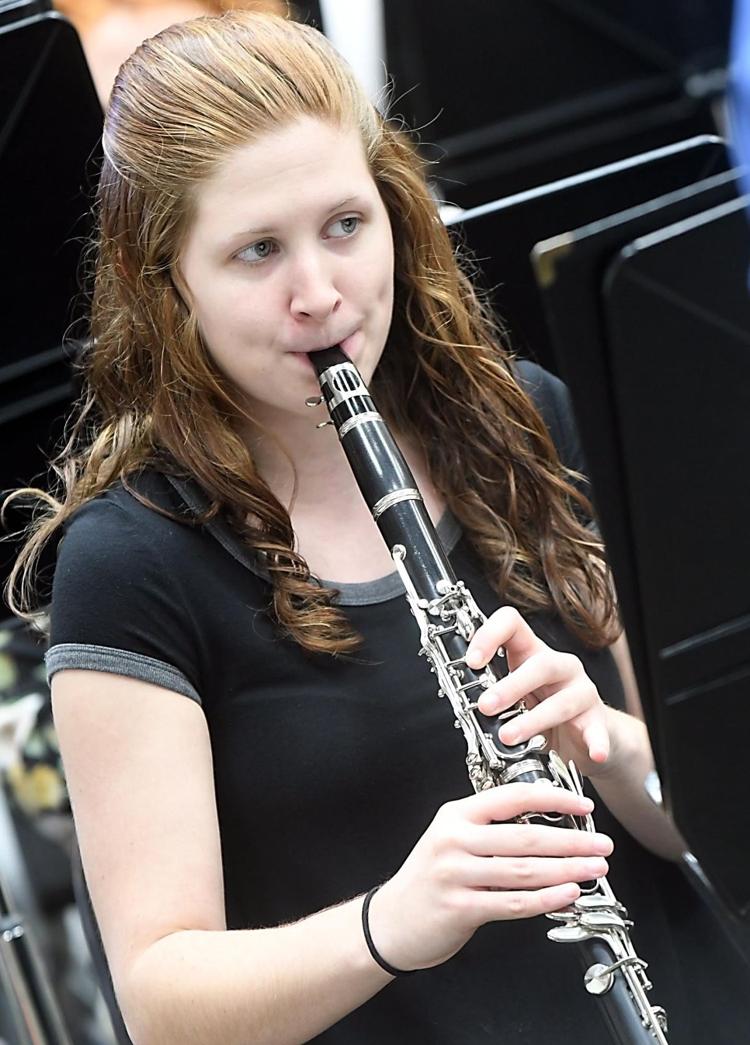 Huebert plays the clarinet in the Concert Band, and has been a part of the East band program since sixth grade. Two of her bandmates, Ivy Glade and Bryce Plagman, agree that being a senior in band means being a role model for the younger players.
"When I went to it when I was in junior high and listened to the older bands, I thought, 'Wow they're so good,'" Glade said. "It's weird to think that I thought that and now we're here."
Plagman added, "Seeing everybody move so fast, such a big range, it's cool to see."
All three musicians agreed it's not just the performing aspect of band that they like — they have fun, enjoy music and think it's a good skill, too.
"I just wanted to get more involved in school. And I like music," Glade said. "I just thought it'd be fun."
Plagman continued, "I joined band because I thought it was a good skill to have. My brother played piano and I wanted to be a music kid too."
Director Craig Kopetzki talks highly of his students. He'll tell his own children, "I don't have to go to work, I'm going to school."
"I'll even tell them (his students) this," he said. "I like hanging around good people."
Kopetzki has been the high school band director at East for 11 years, but not only is he a faculty member — he's also an alumnus.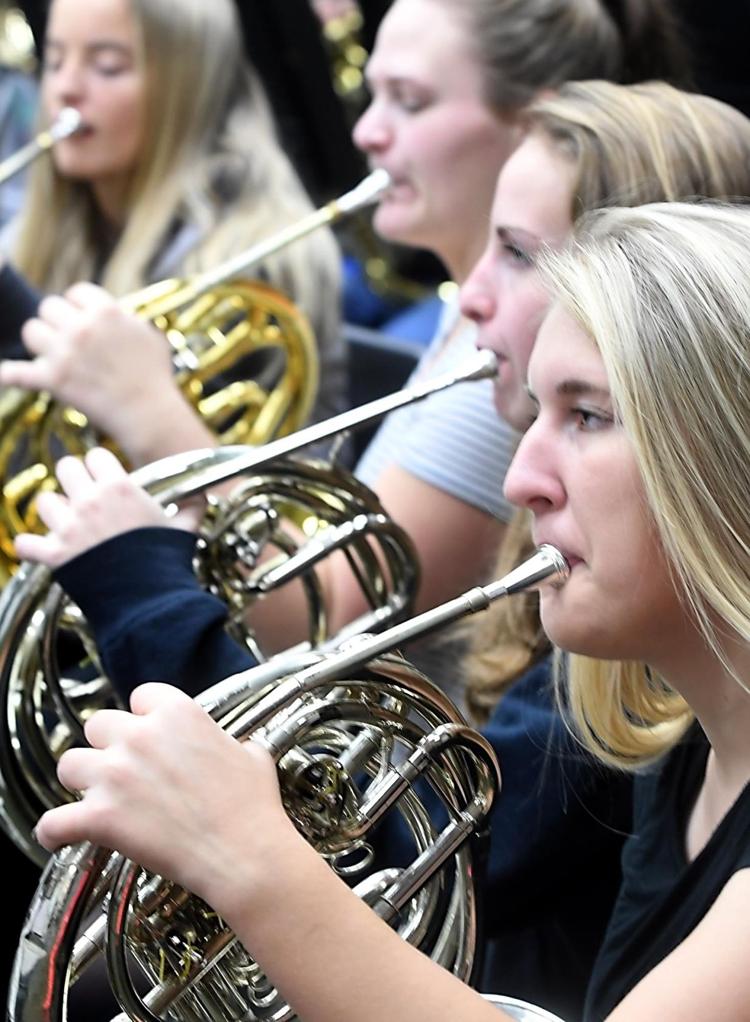 "I sat right over there," he said, pointing to the corner of the room.
Between both bands, Concert and Symphonic, there are about 128 students.
The concert band is an auditioned group made up of sophomores, juniors and seniors.
"We have a second band that's not auditioned," Kopetzki said. "It's primarily ninth graders, and a few juniors and sophomores. It's a strong group, just younger and less experienced."
Kopetzki described the music all bands will be playing as a "mix."
"We have one, I'll call it a Halloween chart, even though it's over — we call it the witching hour," he said. "It's all about what witches do after midnight."
Band music doesn't always have to be classical and powerful, sometimes it's dark and meaningful. The Concert Band will perform a piece titled "Good Night, Dear Heart," which is also the name of a eulogy Mark Twain wrote and is etched in his daughter's gravestone.
"It's a tribute to a girl that was going to be adopted in Africa, but she died before the parents received her," Kopetzki said. "It's dark, but there's a lot of musicality that can come out of that."
The progression the students get to see from the Festival of Bands concert is one great aspect of leading the band for Kopetzki.
"This concert really is one of my favorites. You see those seventh graders and their eyes are just completely wide open," he said. "We're certainly proud of the program."