After Kait Wilcox began experiencing seizures last year, her mother, Val Pesta, made the difficult decision to quit her job and convert an unused grain bin into a boutique where the two could work from home while keeping an eye on Wilcox's condition.
Let's Stay Home Boutique will have its grand opening over Truman Days. Wilcox loves the boutique as it has allowed her to be productive and live a normal life.
Wilcox suffers from focal seizures as a result of a brain disease she had when she was younger.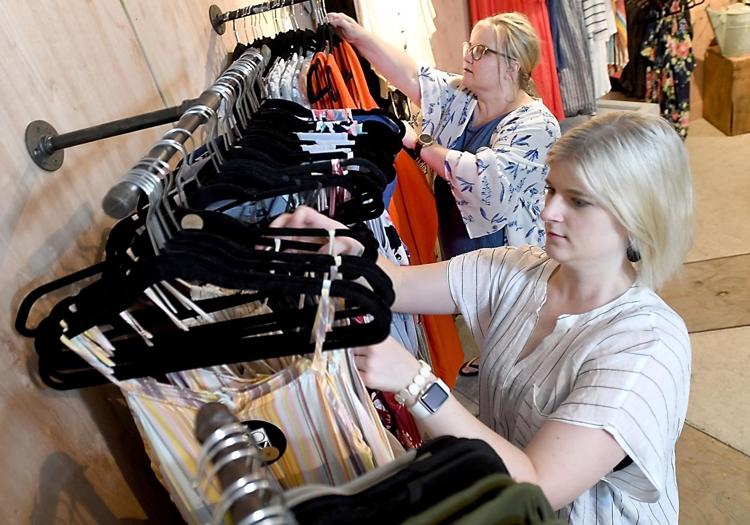 "When she was little she had encephalitis. It caused inflammation in her brain, and she was hospitalized for 29 days. We knew that learning was going to be hard for her; we also knew that she was going to need support," Pesta said.
Focal seizures are different from the classic run-of-the-mill seizures that most think of.
"She has absence seizures, and the only way to explain it is that she just zones out and is kind of out-of-sorts," Pesta said. "She doesn't know they're coming, but she knows that she's had one. They only last about 30 seconds, but it's enough that she's gone for that 30 seconds."
"She doesn't fall down or anything," said Henni Kristiansen Wilcox, Wilcox's sister-in-law who runs the boutique's Instagram page. "If you don't know her, you might not be able to tell, but those of us around her, we know."
After Wilcox began experiencing tingling in her hands and feet, Pesta talked with her husband, Darin Pesta, and they made the decision to stay home and open a boutique. The family hadn't always planned on using the grain bins for this project, but Pesta's niece Taylor Haga came up with the idea and the rest is history.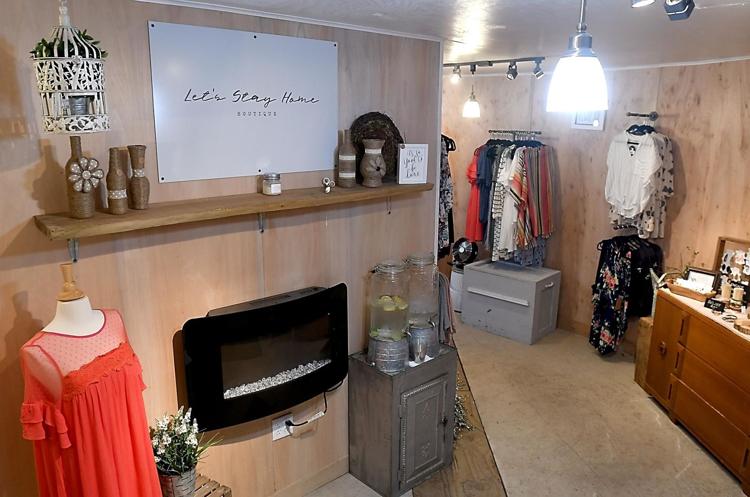 "My husband wanted to buy one of those little storage units and Taylor said, 'why don't you just use your grain bins,' and I can still remember Darin saying, 'are you out of your crazy mind?'" Pesta said.
From the outside, the boutique looks like an average grain bin with a door on the side, but the inside has been completely renovated into a small boutique complete with heating and air conditioning.
Haga designed the project, and Pesta's brother-in-law converted the bin into the boutique.
"Everyone who is working on it is part of the family one way or another," Kristiansen Wilcox said.
The whole project is a family affair with everyone helping out wherever they can. The mother-daughter duo also makes a great team together. Wilcox welcomes everybody in and Pesta makes sure to walk everyone out to their car to create a caring environment in their shop.
"I wanted Kait to have a purpose here. It was something that I could give to her so that we could do this thing together," Pesta said.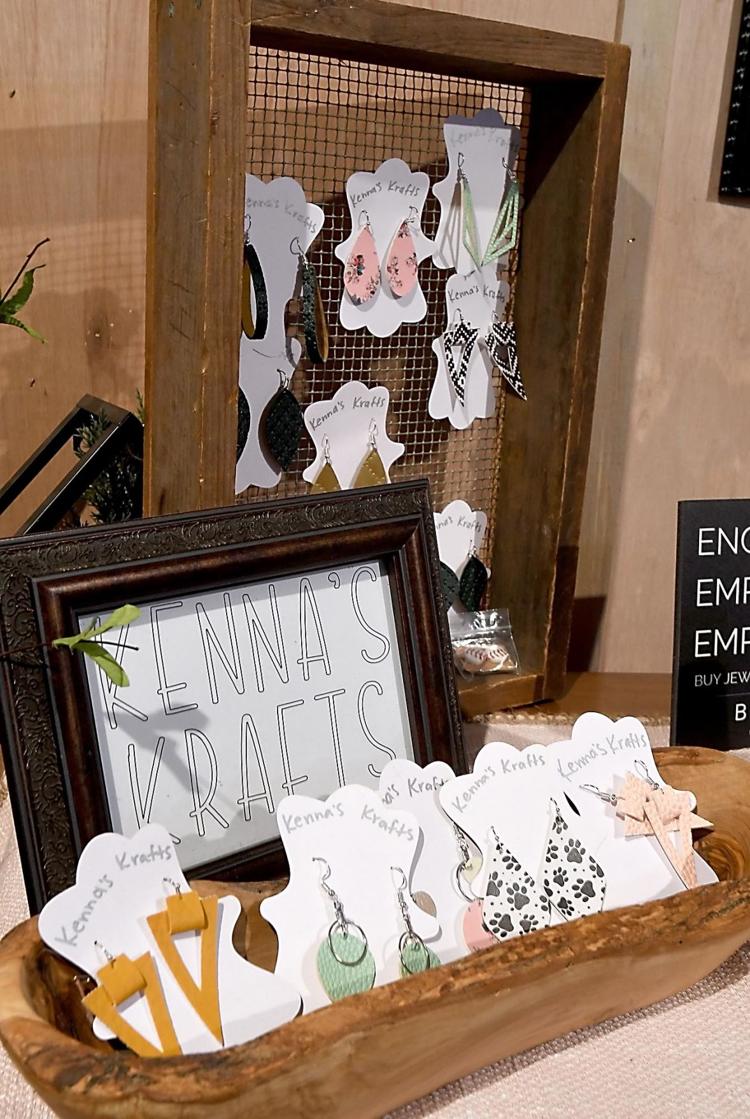 Wilcox has not had a noticeable focal seizure in about six months. Pesta and her daughter are happy with their decision and believe this is the best opportunity for them now.
"To me, I feel safer that we're together so that I always know what's going on. I think it's just best that we took the option just to stay home," Pesta said.
Their boutique holds a large variety of clothing, fragrances, candles, jewelry and more. This also is not the end of Pesta and Wilcox's journey with this bin boutique.
The two have been renovating a second grain bin to expand their shop and what they offer and also plan on adding more local vendors soon.
"I love it," Wilcox said. "I'm just excited about the new bin and adding on."
Pesta agrees with Wilcox, but is also excited about their grand opening.
"I'm just excited that more people will be able to come out and see us," Pesta said. "This is something that's a little extra that we like to just do to make people happy."