It's hard to miss the Lincoln Park historic home painted in deep blues with white trim.
The house is the one Barry Koskovich, who currently lives in Rogers, had his eye on at 104 Parsons St. — built by Civil War Gen. James Baker in 1880 — for years before purchasing in 1975.
"He just fell in love with it the second he saw it," said his daughter, Stephanie Luehrs, the youngest of three.
The house is the one she grew up in and lived on the third floor of during her college years until she graduated in 2003. The third floor features a private entrance, full kitchen, ¾ bath, living room with a fireplace and a turret with stained glass.
The family lived through the home's many renovations, Luehrs said. Her oldest sister, Tammy Olsen, is 14 years older.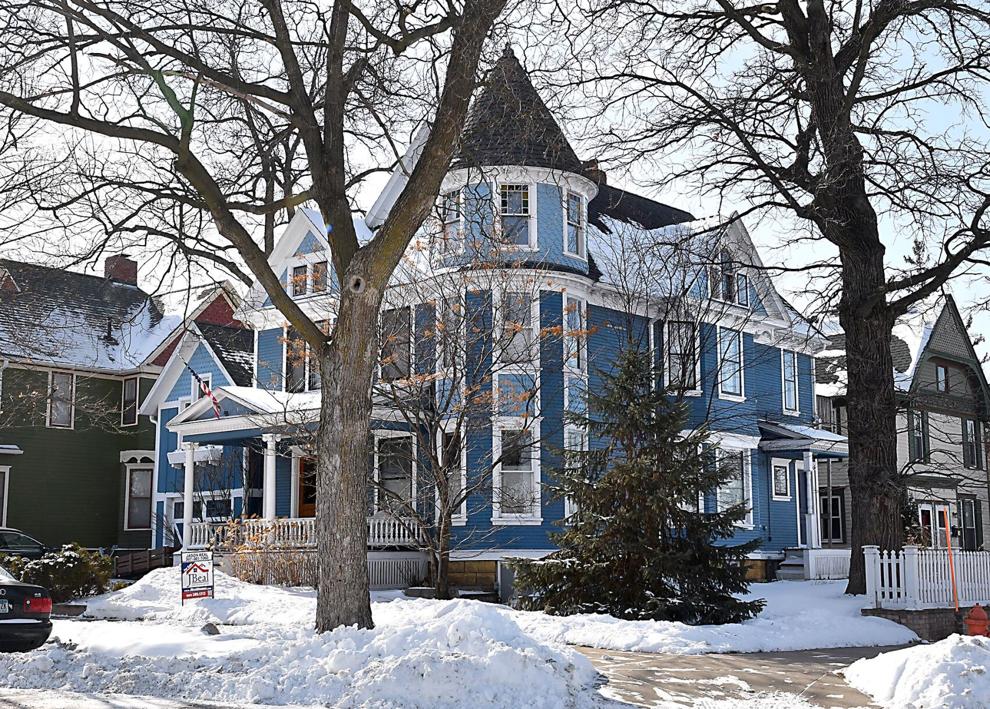 "My sister definitely went through a lot of the renovation," Luehrs said. "She always jokes and says that she slept in every room of that house at some point or another."
Koskovich was notorious for tackling various projects at once.
"I think he just had so many great ideas and all these visions that he's like, 'No, let's just do it,'" she said.
Growing up in the home, it was always a work in progress, but it was a home renovated very much out of the labor of love. And it's a home full of family stories and memories.
"Every year, we would have a really neat Christmas party," Luehrs said. "People would dress up in their Sunday best, if you will, and my mom has always been very good in the kitchen."
The formal living room would be filled with hors d'oeuvres, the classic punchbowl and champagne as the fireplace was burning. Sometimes, Koskovich would hire a high school student to play Christmas music on the piano.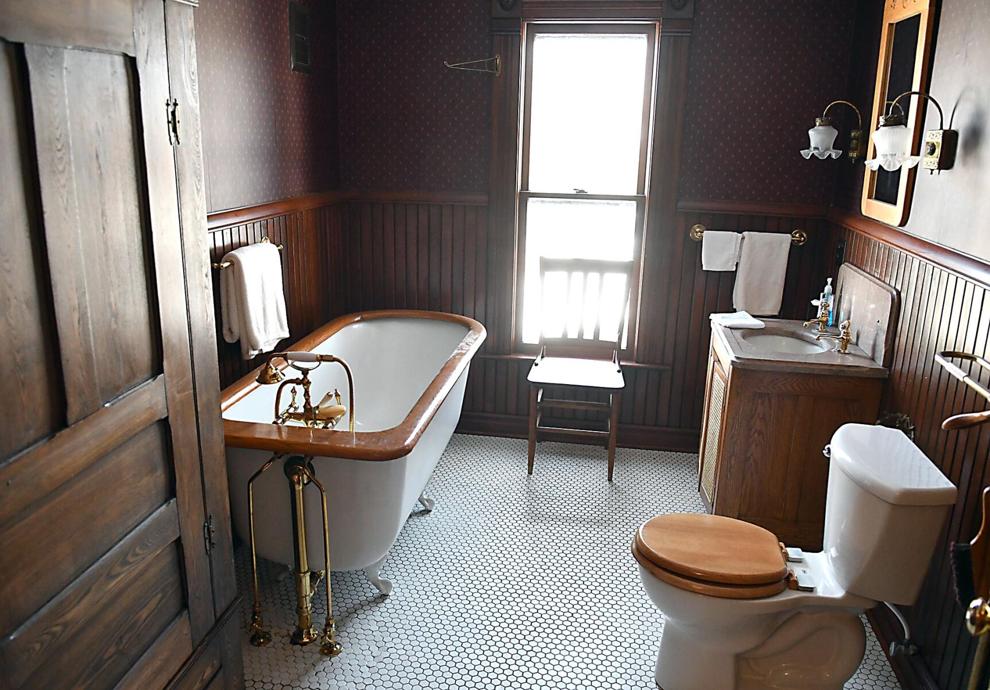 "I know how much my dad really enjoyed having those parties and being able to share the house with people."
The home for years had been restored mainly by her father and family friend Jim Rassman.
"It was basically those two — they stripped everything down to the original woodwork," Luehrs said. "They know everything there is to know about that house. They've touched every single surface of that house."
The home, which is now on the market, also features a few original pieces including the clawfoot tub in the second floor's bathroom and the original fireplaces.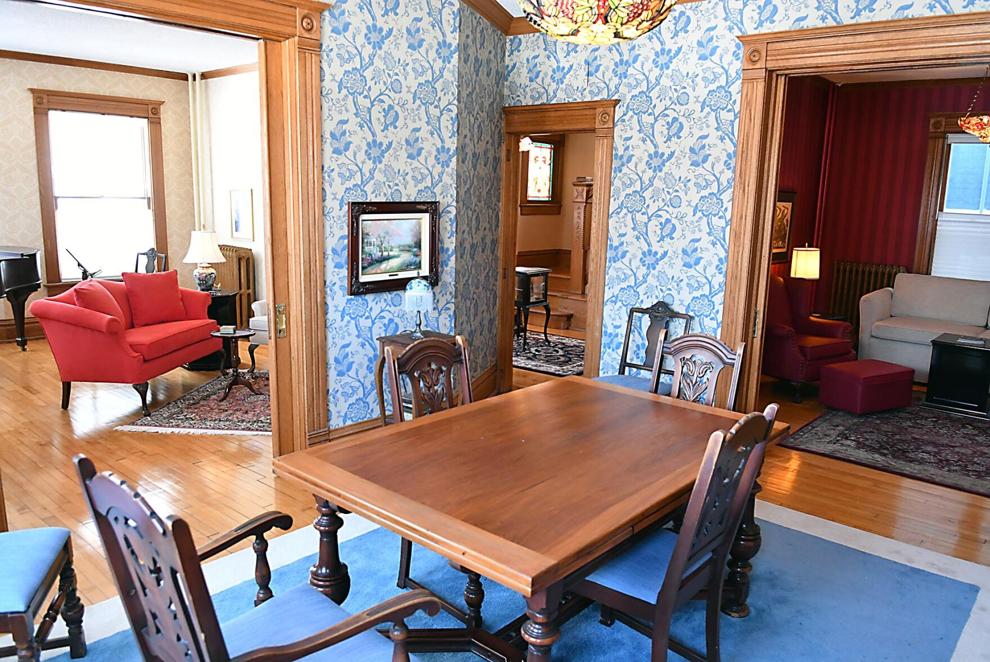 The popularity of older homes has grown over the years, and mainly, because of their original charm. Many of the Queen Annes and Victorians found in Mankato were turned into rental properties in the '70s, so some of the charm had been lost.
The 104 Parsons St. home, however, was restored to its original state — and then some.
"It's so unique to find a house like this that's been completely restored in such a manner that it maintained the integrity of the home," said presenter of the home and Realtor at J. Beal, Shannon Beal.
Buyers gravitate toward unique and historic characteristics — such as original woodwork, pocket doors, crown and dentil moulding, original mantles and fireplaces — all found in the Parsons' house.
"All the original details are something you just don't find anymore," Beal said. "The original hardwood floors are a big feature that buyers are looking for."
Hardwood floors are popular, but when it's original to the home, buyers tend to gravitate more to them.
"It's what was intended to be there," Beal said. "There's a level of quality there that you just can't find anymore."
The formal layout — a designated living and dining space, designated library, etc. — of the home also interests many buyers.
"Everything's been maintained for the period so well — it just really brings you back in time," Beal said.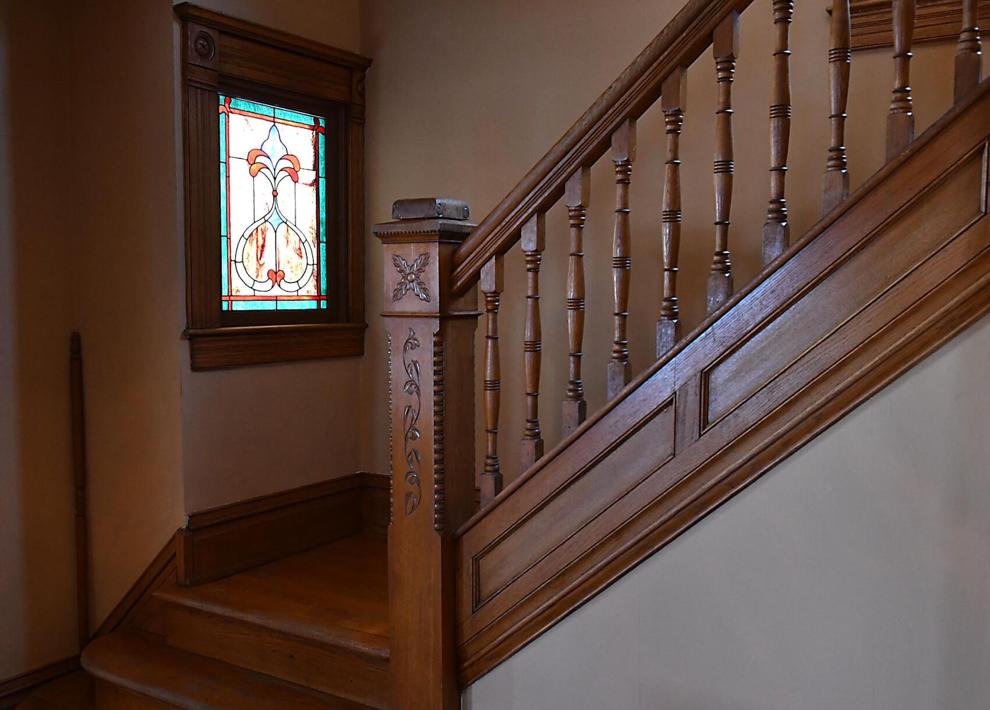 Whatever couldn't be restored, Koskovich and Rassman had it re-created to fit the period of the home.
"Everything that needed to be replaced was completely custom," Beal said. "Whatever little pieces of trim that might have been missing, you'd never notice because they were re-created by hand."
The house also includes the conversion of the garage attic, which was finished into a living space. There's a breezeway upstairs that takes one to the garage. It's currently listed as a sunroom/green room — Koskovich called it the carriage house — but could easily double as an office or a bedroom.
Koskovich planned on putting the soda machine he put together that is in the basement den and put it in the garage — like an old-fashioned drugstore bar that he used to work in.
"He loves that part of his life," Luehrs said.
The growing popularity in historic homes comes from the appreciation of the craftsmanship of them.
"There's an appreciation for what's already existing and taking care of what's already there, versus demolishing it and building something new," Beal said. "I personally love older homes because they add so much charm and character versus what you'd find elsewhere."
The home on Parsons Street seems to embody such historic charm.
"My dad and Jim just put so much love and work into this house that when somebody comes in and looks at how magnificent that woodwork is, that took a lifetime to do — it's a labor of love. There's no doubt about it," Luehrs said. "My dad, if he could do it over again, he absolutely would."