For artists, getting to show their work at the State Fair is a big deal.
Case in point: In the Painting category alone, about 800 artists submitted a piece for inclusion. Of those, only 100 were ultimately chosen to taken part.
And two of them reside right here in the Mankato area.
Reed White and Malia Wiley, both painters whose works have made them fairly well known throughout the region, made it through that 800.
We threw a few questions their way to learn a little more about this process and how prestigious it is to be invited to show their art at the Fair.
The Free Press: How does one go about getting their work in the State Fair?
Malia Wiley: The fair has a two-phase jury process that they use. First you enter online and submit all of your info about your piece and also up to three images. The first phase is judged online and if you are selected for the second phase then you are required to bring your work up to the fairgrounds for judging. If your work is declined then you pick it up. If you are selected then your work hangs in the show.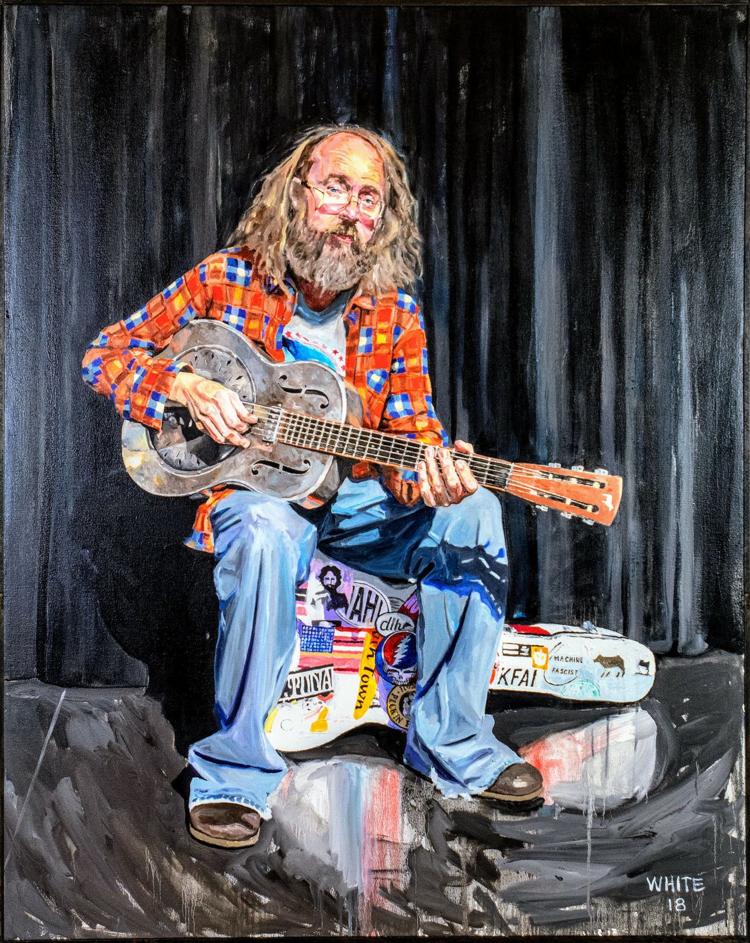 FP: How do you decide which pieces to submit to an exhibition like this, and which piece/pieces did you ultimately submit?
Reed White: I would think you want to send your favorite piece. In the past, I have had a show going on during the fair that demanded all of my current work, so I had to go back a few years. I do take into consideration who my audience is, I don't want to get overtly political because I think the judges would like to avoid any controversy.
FP: How prestigious is this? Is this a premier exhibition?
Malia: This show is highly competitive. In just the "Painting" Category alone just over 800 pieces were submitted and only 100 were chosen for the show. There are some highly skilled artists that enter the show and getting in is an honor.
Reed: Yes and no: I was rejected the first time, so it became personal. It is a competitive show and there are awards, so yes. But it's the art world, so you are kind of up against every art show in the world, so ... no.
FP: Does exhibiting at the State Fair go very far in terms of widening exposure to your work?
Malia: Each artist is listed in the program for the show along with their contact information so that people can contact them directly. For me it has really been great for my exposure. Two years ago I was given a show at the 5004 Gallery in Robbinsdale because the owners liked my work. At the show in Robbinsdale I sold seven paintings. Being at the fair was great that year!
Reed: Sure. Every bit helps. It's what, 2 million people came through last year? How many made it into the art building? For me, it's more fun, because I know a lot of old friends who can never make it to my shows will get a chance to see my work in person.
FP: Are you a regular attendee of the State Fair?
Reed: No, but my wife and I enjoy going to the artist preview night. We go out to eat and turn it into a date night. I am always blown away and humbled by all the wonderful art.
FP: A State Fair crowd isn't necessarily an art gallery crowd; is that a good thing to have it available for all to see?
Malia: Of course. It might be the only time that someone would wander through an art gallery.
Reed: I like knowing that the work is being exposed to some people who may not have an opportunity to see art.