Last weekend, after a group of mostly Mankato folks finished one of the first performances of their Fringe Festival show called "Chisago: The Musical," a fan left his seat and headed for the lobby.
But instead of leaving, he had an announcement to make to the people in line for a different Fringe Festival show.
"He said, 'If you see only see one show this festival, see this one!'" said Kendra Braunger, one of the creators of "Chisago: The Musical."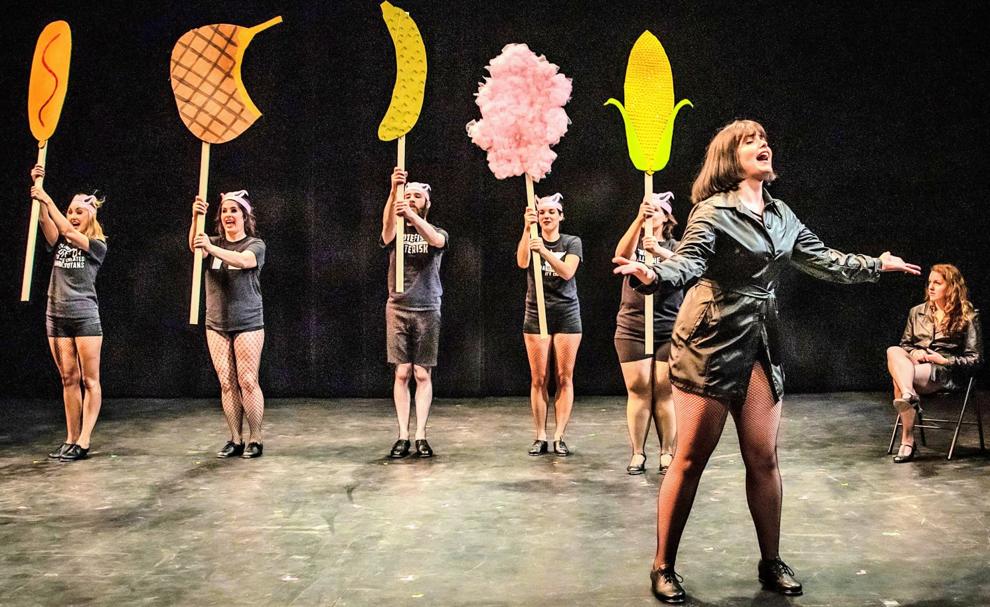 For Braunger and Carissa Christenson, that kind of feedback meant a lot. The pair has been working on "Chisago" for quite a while. Hearing a stranger say something like that after seeing the show was validation during a festival where fans are often seasoned theater-goers, and where positive reviews can impact attendance (and percentage of the gate.)
Minnesota Fringe is one of the largest and boldest arts festivals in the country. It attracts about 40,000 people annually. Artists must apply to be a Fringe Fest performer, but acts are chosen at random; so in a sense you never really know what you're going to get. Having said that, Minnesota Fringe is well known for having top-level talent and can't-miss shows. It dates back to 1994 and is part of a national movement of Fringe festivals.
"Chisago" came about a while back when Braunger and Christenson started toying around with a one-song parody from the original "Chicago." From there, Fringe Festival and Mankato theater veteran Travis Carpenter urged them to massage their idea into a full story and musical. And thus was born "Chisago: The Musical."
"We had this idea," Christenson said, "We can't exactly remember who we came up with it, to do a parody of the 'Chicago' song 'Cell Block Tango.' We also knew the last word would be lutefisk, and we had a few other ideas. And then Travis kept pushing us."
In the original, according to Wikipedia, "Nightclub sensation Velma murders her philandering husband, and Chicago's slickest lawyer, Billy Flynn, is set to defend her. But when Roxie also winds up in prison, Billy takes on her case as well — turning her into a media circus of headlines. Neither woman will be outdone in their fight against each other and the public for fame and celebrity."
Things in "Chisago" are a lot less Windy City, a lot more hotdish.
From their Facebook Page, "Chisago" creators say: "When Roxie is forced to move to Minnesota, she struggles with finding her place in the land of Target, Valleyfair, and 10,000 lakes."
Braunger is a theater veteran who graduated in 2008 from St. Peter High School. Christenson, also a theater veteran, graduated the same year from Mankato West High School. Both dabbled in performing while in college but, when they returned to the area after college, they sort of rediscovered their love for theater through Mankato's community theater group, Merely Players.
It was connections through Merely Players where they easily found the 10 cast members they needed for the 50-minute show (Fringe Festival rules cap all performances at 50 minutes).
"We lucked out with our cast," Braunger said. "A lot of the friends we've made through Merely Players are incredibly talented and did not hesitate when we asked if they wanted to be a part of this."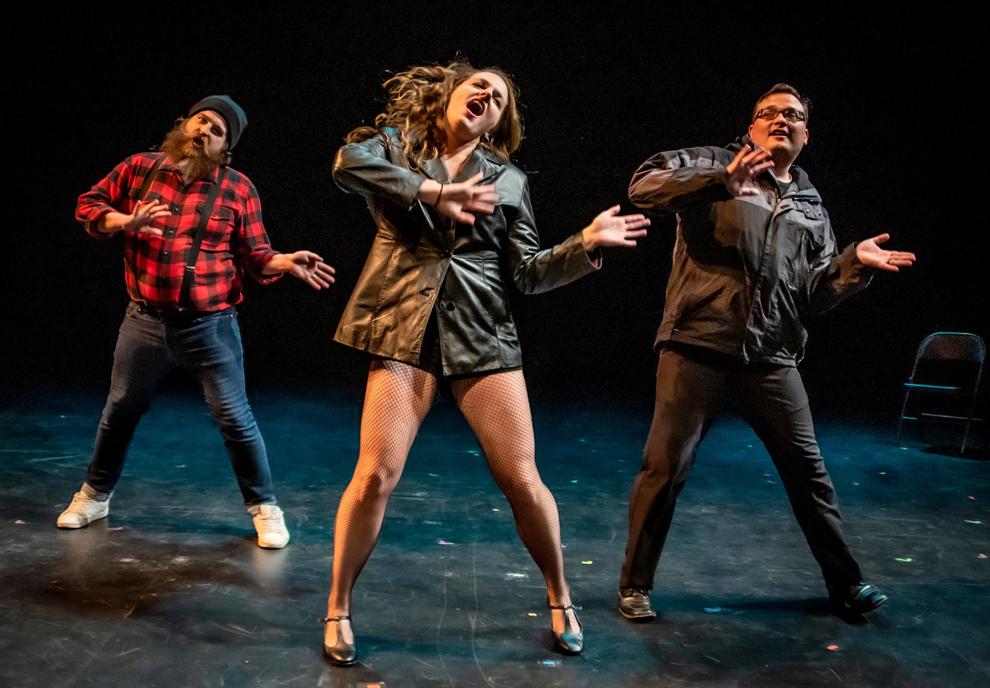 Added Christenson, "The tricky thing about Fringe is that artists get paid a portion of ticket sales — but you never know what your show outcome is going to be. (The cast) agreed to be a part of this not even knowing they'd be compensated."
Opening weekend went very well for "Chisago." There are no planned changes and initial reviews, again, have been positive.
One reviewer said, "This is a great show and shouldn't be missed. Great acting and dancing along with fun jokes and songs based on Chicago the Musical. The actors need to have microphones but I won't hold that against them. Make sure you put this show on your list if you want to have an hour of good laughs."
Another said, "This show was so much fun. The cleverness and creativity in the adaptation and lyrics far overcome any shortcomings of this show. It would be blast to see a full staging of this with mics and such, but as a Fringe show delivered by an earnest and talented cast, it works wonderfully. It's hilarious and to be enjoyed by Minnesota natives and transplants alike. And, OMG! They have the most beautiful programs ever handed out to an MN Fringe audience. Nice job all around."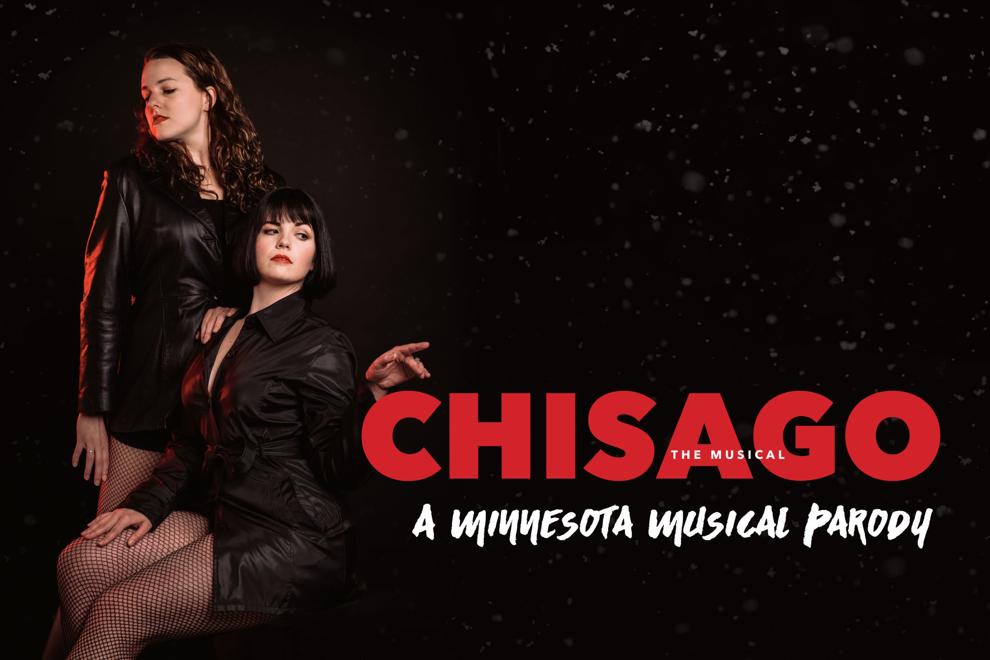 Some reviewers dinged the show for being difficult to hear. Both Braunger and Christenson acknowledged that, for some audience members, it was difficult to hear some of the dialogue; the venue is a big one with a thrust stage. But As Minnesota Fringe doesn't allow mic'ed performers, they said they'll try to work on being louder.
Of the 35 reviews for the show, however, almost all gave them four or five stars out of five. It is one of the top-reviewed shows in this year's Fringe Fest, and one of the most-reviewed shows.