Lauren Senden was 7 years old the first time she saw "High School Musical."
"I'd run around the house singing all the songs," she said.
Today, years later, she finds herself playing one of the key roles in the Mankato East High School production of "High School Musical." And Senden, who fellow cast members describe as exceedingly nice, has been cast as a character known to fans of the Disney film as one who is, well, not so nice.
She plays the role of Sharpay Evans, a drama queen diva ready with an insult or put-down whenever she needs to put someone in their place. Despite her personality being nothing like Sharpay's, she says she's always wanted to play this character.
"I just love her confidence," Senden said, "and her love for singing and performing."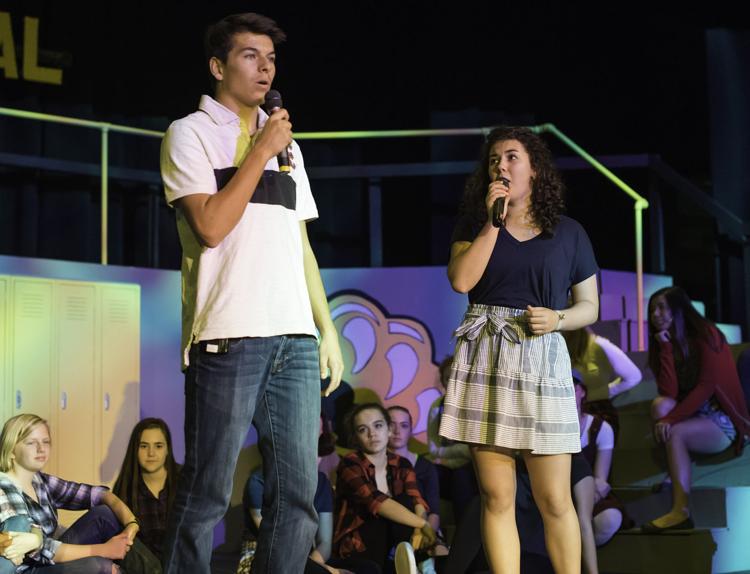 How big of a deal is this play at East this fall?
The teachers are excited.
The actors are pumped.
The school atmosphere is electric.
Safe to say that they're All in This Together.
(Sorry about that; If you're familiar with the Disney musical, that awful pun needs no further explanation, although it might need some apologizing. If you're unfamiliar, suffice it to say the song "We're All in This Together" is a unifying number at the end of the story that brings all cliques together in a moment of musical peace and harmony.)
A little bit about that story: "High School Musical" tells the story of Troy, captain of the basketball team, and Gabriella, nerdy but musically talented transfer student. They both try out for the school musical, which upends the social structure firmly in place at the school. Chiefly upset is the brother-sister team of Sharpay and Ryan Evans, who plot to thwart Troy and Gabriella's efforts to earn a spot in the musical.
Often compared to Shakespeare's "Romeo and Juliet," the film was an instant smash. Initially released in 2006, it spawned two sequels, a marketing and merchandise empire and catapulted its actors to the stratosphere of teen idol worship. It spawned spinoff shows, a book series, a videogame and other things. Last spring, Disney announced it was planning another film, "High School Musical 4." The beat just keeps going. And the songs from the films were played and sung in homes throughout the world. It remains one of Disney's most profitable and memorable ventures.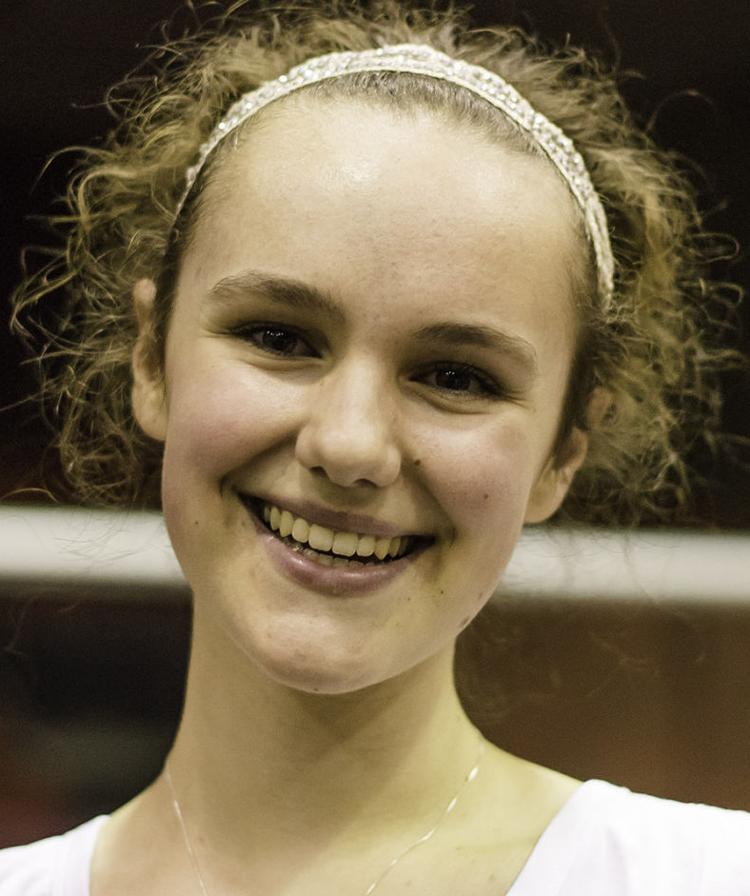 Which is why Haley Hamilton's students at East kept bugging her to choose it for the fall musical.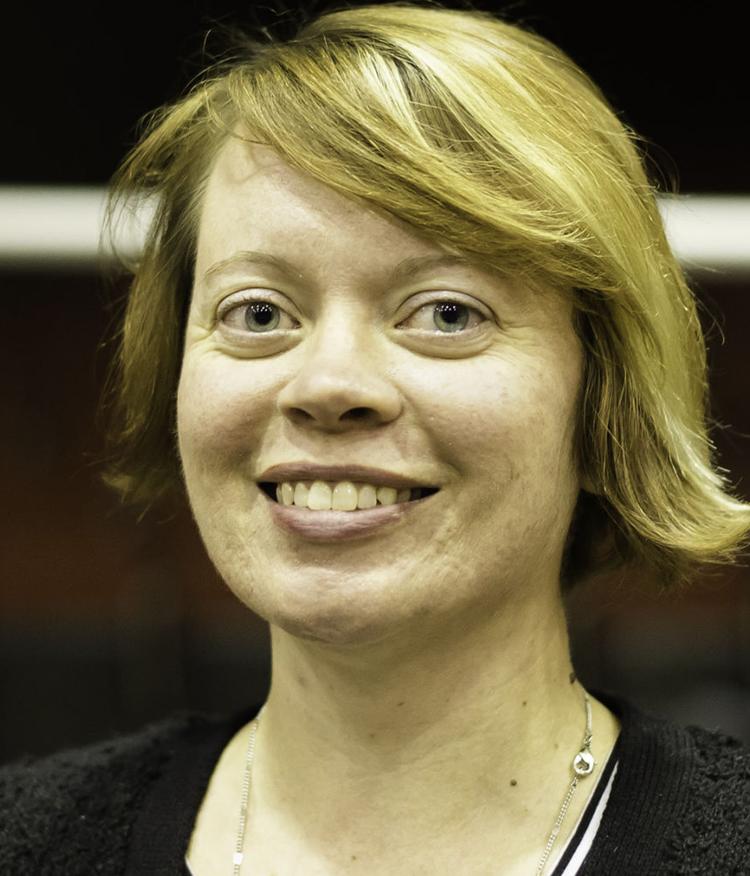 "The kids have been asking to do it for years," Hamilton said.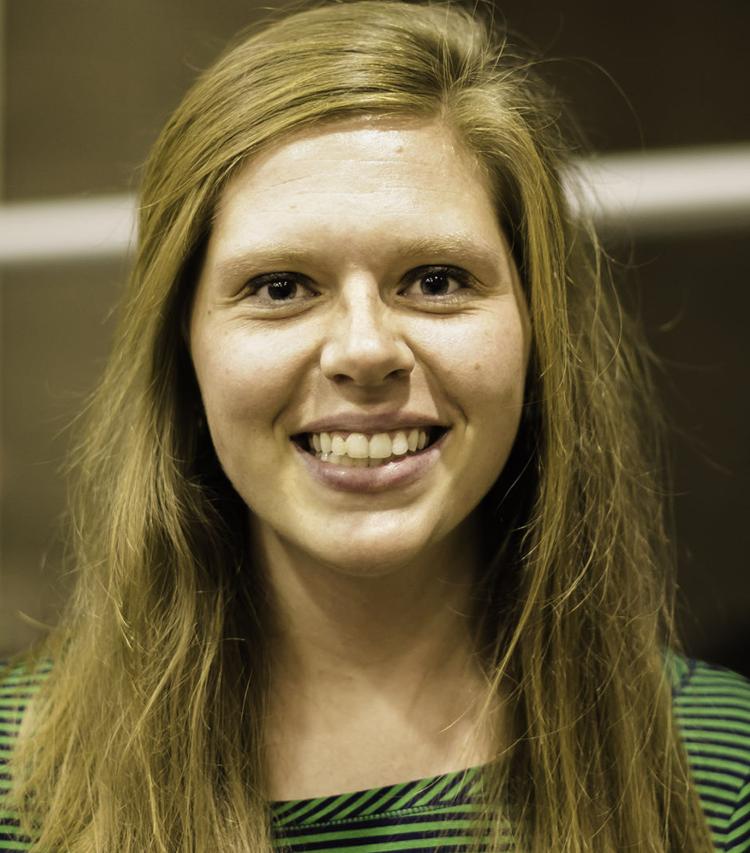 Added Claire Traynor, a music teacher from Rosa Parks and Bridges elementary schools who is helping Hamilton, and who, incidentally, has directed a version of this play at a different school, "They begged. And shouted."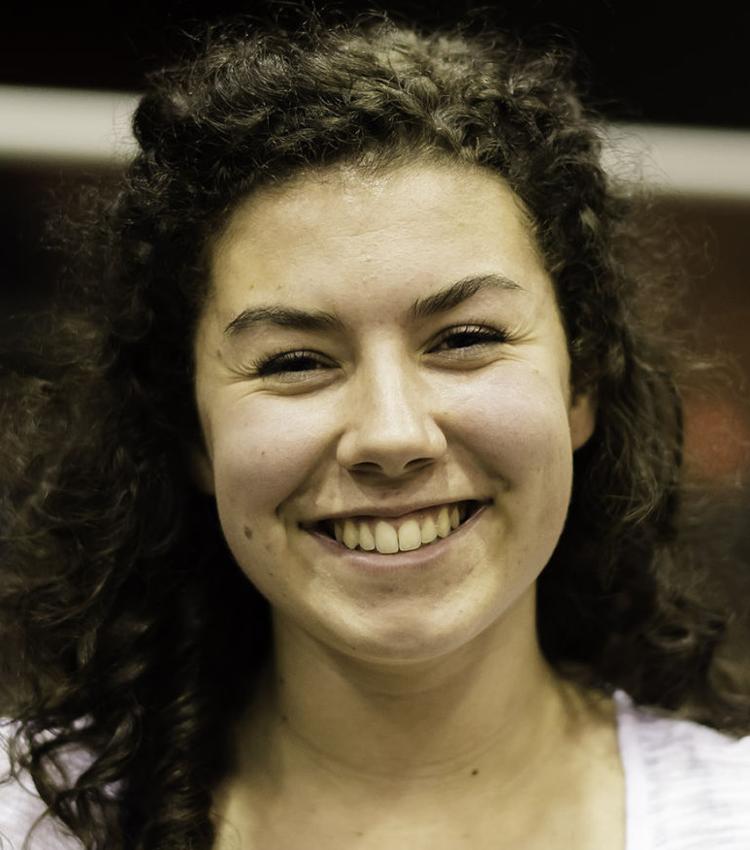 So they acquiesced, and the kids rejoiced. Why not? It'd be easy, right? They already know all the songs.
Not so fast, the teachers said.
"Musically, they grew up knowing the melodies, but now they have to learn harmony," Traynor said.
They also needed boys who could sing the high notes. The actors from film, all of whom are trained musicians, make it look easy. In the real world of actual high school students, finding boys with the chops to sing those parts can be difficult.
Luckily, they had more than 100 audition for parts — way more than they usually have — and they found the right kids. (And in a case of life imitating art, they had a group of basketball players audition for the musical. A few of them are a part of the cast.)
MacKenzie Gleason is playing the role of Gabriella. She said getting the chance to do this play has been an amazing experience.
"I'm happy we're doing a well-known show," she said. "Everybody's kind of grown up with it, and it's just a fun show."
Anticipation is building in the school at large, too.
"A lot of people asking me how rehearsals are going," said Noah Thomas, who plays Ryan Evans. "It's very exciting."
Attendees might notice a few differences from the film. In the stage version, for instance, Thomas' character Ryan Evans gets more opportunities to stick up for himself when dealing with his bully of a sister, Sharpay. And Sharpay, in this version, gets a little more depth. We see a few more sides to her that viewers of the film didn't get.
Don't worry, though. The Sharpay we all love to hate is alive and well. Just ask Gleason.
"I remember the first time I had to perform with her," Gleason said. "In the locker scene, she gave me the meanest glare I've ever seen in my life!"
Senden hears that and buries her head in her hands.
The students are confident there will be a good turnout for the play because, they say, Mankato East High School if very supportive of students in the arts.
"I think we're very blessed to be in this school," Senden said. "Having a choir program — I think it'd be heartbreaking to be in a school where you don't have a choir program."
Added Thomas, "Arts in this school does get a lot of recognition. We're really appreciated."
Following up on the "We're all in this together" idea, the musical is partnering with a local nonprofit.
"We are partnering with The Reach Drop-In Center in Mankato to help raise awareness, funds, and needed materials for homeless youth in Mankato," Hamilton said. "We will be taking donations at each of our four performances and have decided to make Saturday's matinee a 'pay what you can' performance so those who cannot afford a ticket can still have an opportunity to see live theater."