Innovation comes naturally to Mankato Playhouse, and its latest cabaret performance — which will stream 7 p.m today on Facebook — is no exception.
Mankato's dinner theater began planning an online cabaret three weeks ago. David Holmes, executive director and co-founder, and Matthew Atwood, president, had an idea to bring theater enthusiasts together virtually.
Holmes reached out to several people from around the community (and afar) asking if they'd be interested in participating in the show which, by the way, is also a fundraiser for the COVID-19 Community Response Fund.
The response was impressive — 21 individuals volunteered their time to record five-minute (or less) videos for the cause.
"It's a variety, but I told them to keep it Broadway, and I said 'I don't care what you do but it's a benefit for the coronavirus; so nothing too somber," Holmes laughed.
There'll be representation from all over Southern Minnesota, including the president of the Fairmont Opera House, individuals from New Ulm and Mankato and even some from California.
The project allows participants to share their talent while assisting the cause.
"Everyone is feeling it right now. Everyone wants to help out but know one knows how to," Holmes said.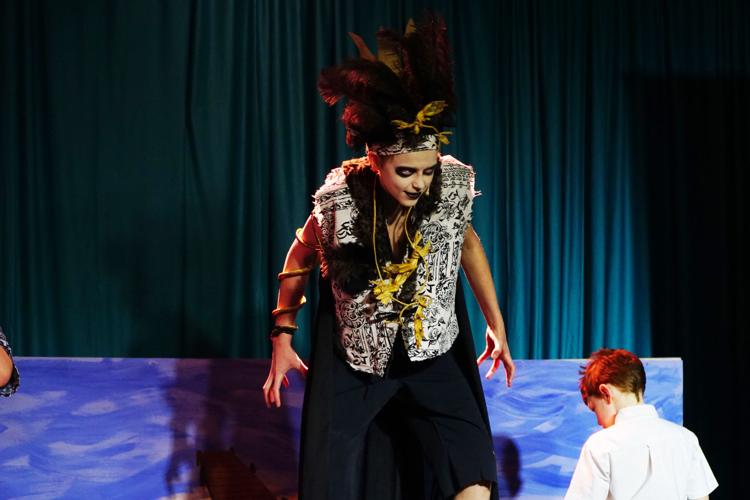 The cabaret gives both musicians and viewers an opportunity to give back to the community.
Gwen Ward, from Mapleton, will be performing "I Can't Say No" from the musical "Oklahoma!" She said she accepted Holmes' offer because she believes the cabaret will give the community something else to do online.
"It breaks up your day and it gives you something to look forward to and it's a way to see other people," Ward said. "When you're not working or working from home it's kind of hard to keep yourself entertained. This is something that can help with that."
Noah Thomas of Eagle Lake picked the "Sante Fe (Prologue)" from the Disney musical "Newsies." Thomas agreed to participate without hesitation.
"I'd never turn down an opportunity to act," Thomas said. "It's a really cool opportunity to sing and do something (for the community.)"
Without getting too sappy, Thomas said this time in everyone's life is something no one has ever gone through. The cabaret can ease the uneasiness.
"It's definitely a time where true colors come out and really all unite," Thomas said. "Just something as simple as combining talents in a cabaret show to help the local community."
Gavin Holmes, David Holmes' 15-year-old son, also decided to join. He'll perform "What Do I Need With Love" from "Thoroughly Modern Millie." Gavin thought that perhaps his participation would encourage kids his age to help out, too.
Throughout the show, viewers can vote for their favorite performer (winners get bragging rights.) They'll also be able to text donations to the COVID-19 Community Response Fund, a collaboration between Mankato Area Foundation and Greater Mankato Area United Way.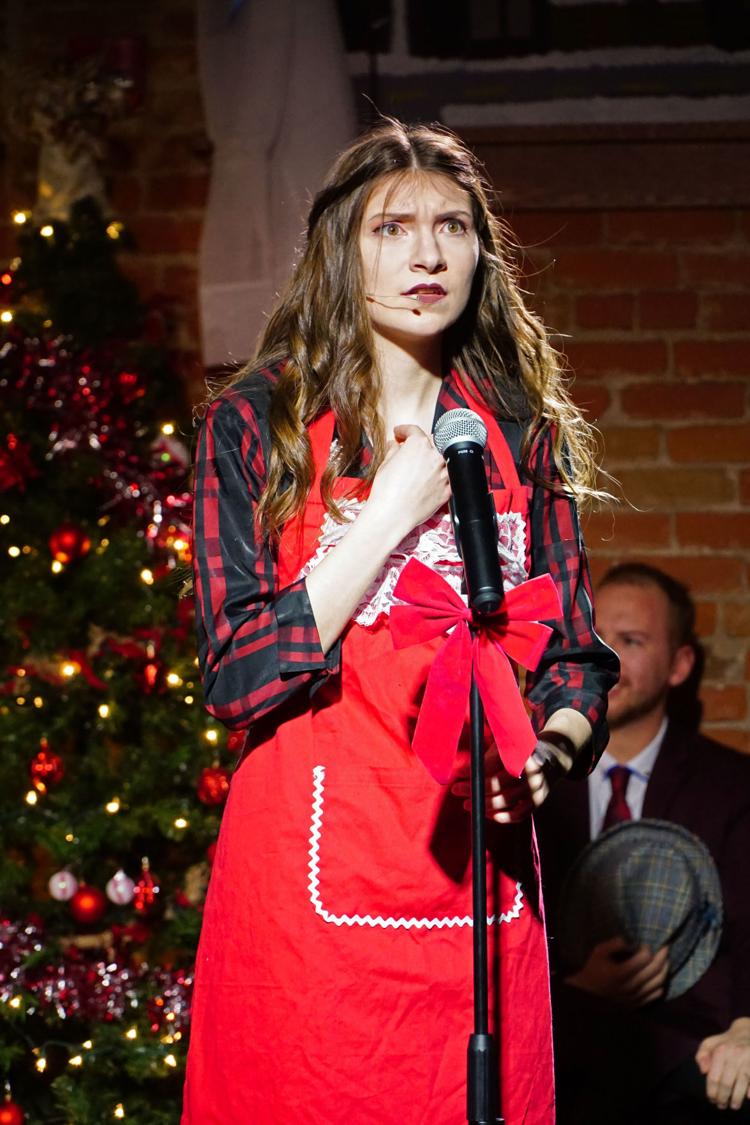 The fund was designed to support nonprofit organizations affected by the coronavirus, bringing in resources from both organizations and creating a united front. The cabaret is just one of the positive and creative, ways to get those proceeds, Greater Mankato Area United Way CEO Barb Kaus said.
"It's just a blessing that the community in all different avenues are coming together," Kaus said. "It really means a lot to us — the colorful and united effort — in a creative way to bring funds to improve people's lives."
Nancy Zallek, CEO and president of Mankato Area Foundation, said the fund has given approximately $100,000 so far to those organizations on the front lines of COVID-19. She said the show will hopefully bring more visibility to the fund's mission and reach those who may not have heard of it yet.
"(The fund) is important now, and will still be important months from now," Zallek said.
Zallek and Kaus both said they appreciate the tremendous support and generosity from the community, from individuals to businesses, including the Mankato Playhouse.
Zallek and Kaus will be speaking live during the event, along with state senator Nick Frentz. The video will be available to view after today via Mankato Playhouse's Facebook page.
For more information, or to make a donation to the Community Response Fund, visit mankatoareafoundation.com.