A hundred tropical plants and more than 300 propagated plants fill Meghan Petricka's home. Needless to say, she's got a passion for plants.
"The thing I love most about plants is they are so responsive," Petricka said. "Whatever you give them, they'll give you upon return."
Petricka, a Montgomery native who now lives in Eden Prairie, displays her appreciation and passion for nature and plants nationwide with discovery+'s new competition show, "Clipped," premiering today.
The 90-minute premiere features seven contestants, including Petricka, to display their finest topiary skills. The competitors will make sculptures out of trimmed shrubbery, plants and flowers and a competitor gets "clipped" weekly. The winner receives a $50,000 cash reward (and bragging rights).
"Clipped" features panel judges Fernando Wong, critically acclaimed landscape architect; Chris Lambton, lifestyle, landscape and horticultural expert; and gardening icon Martha Stewart.
"She is more beautiful in person than you can ever imagine," Petricka said.
Petricka's expertise comes from a background of lifelong gardening — her mom and grandmother. Her grandma, Christina, grew up during the Great Depression.
"She was kind of like a pioneer of sustainability," she said.
Her grandma would use rain barrels to harvest water to water her plants and also propagated all her plants. Grandma grew everything she ate. Petricka always helped her out in the garden and learned about plants in the process.
At Mom's house, it was no different. Petricka helped grow whatever was out in their garden from flowers to vegetables.
"From an early age on, I was afforded a lot of knowledge from my grandmother and my mom."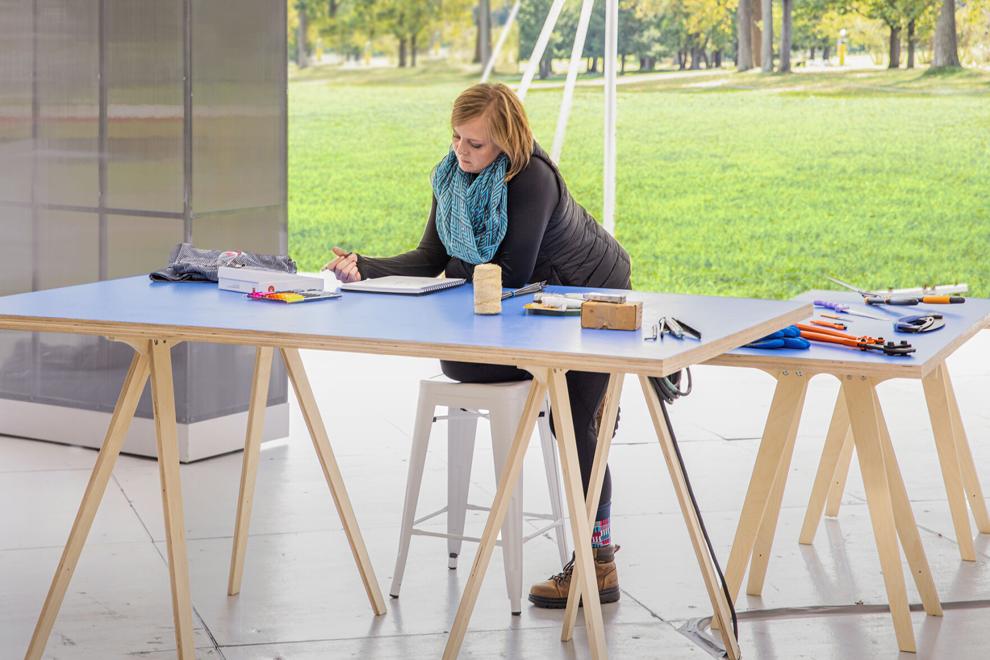 Petricka's always been creative. Initially, she planned to study to become a vet after graduating from Montgomery-Lonsdale High School in 2002. Petricka's dad nudged her to attend art school.
"He's like, 'Bingo, you're so talented, and you're so creative. If you don't do something with art, you're doing the world a disservice,'" Petricka recalled. "I took a risk and decided to go to art school and pursue what I wanted — it was the best decision I ever made."
She studied graphic design at the Art Institutes International of Minnesota (now closed and where she met her husband of almost 10 years).
Petricka is a project manager for Plantscape Inc. in their artificial plant division Commercial Silk International. Previously she worked at another company as a graphic designer making trail maps and guidebooks.
"I was looking for a new opportunity and so Plantscape hired me as a graphic designer," she said. "Then, I immediately transitioned into not just their designer but a project manager. In the 8½ years I've been there, I've completed over 500 projects throughout the globe."
Commercial Silk creates a botanically accurate replica of greenery in commercial spaces such as Walt Disney, Universal Studios and Sheraton Hotels & Resorts. In Minnesota, the company has done work at Channel Two News in downtown St. Paul. One of Petricka's largest projects was a green wall project at High Street Place food hall in Boston.
"That was a green wall that was composed out of 300-plus individual panels and was a challenging project, but it turned out fantastic."
Working with people and companies all over the world, she had a connection in getting cast for "Clipped." It was a group in New York that was initially approached by the show and was asked if they knew anyone on their team would be a good fit for the show. They didn't have anyone on their team but suggested Petricka. The show soon called.
"I have to say that one of the best days of my life was to get that phone call," she said. "I think I dropped my coffee."
Growing up, Petricka had watched many similar competition shows and to get the phone call plus getting cast was surreal, she said.
The behind-the-scenes experience of being on the show itself was exceptional — especially as filming took place during COVID-19. The show tested every one on set daily and everything was disinfected to keep everyone safe.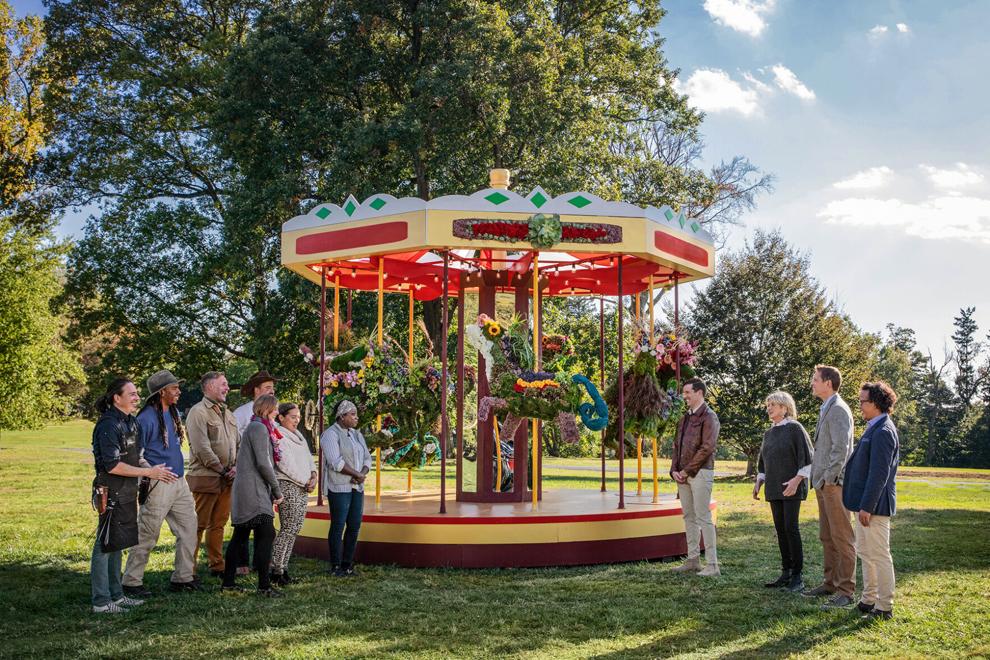 "It was a well-oiled machine."
The challenges themselves were different. Where a project may take weeks to accomplish, contestants were given a small time frame to complete a piece of work. In Petricka's experience, who has mostly worked on artificial plant jobs, the first challenge — clipping a large live tree that represented each contestant — of the premiere posed as a great challenge.
"It was totally out of my element," she said. "It was really fun, but terrifying."
The second challenge asked the contestants to build a carousel animal.
"It's intense — you're under a time crunch and you're starting from nothing," she said. "You're building everything from the ground up. … You got to think on your feet and you gotta be quick and just hope that whatever you make, (the judges) are gonna like."
Her background in project management helped with time management and communication, as they worked with an assistant fabricator.
"It was good to have my project management experience with that because you learn how to work with a team."
Coming back from the show, Petricka's grateful to have spent the time with the other contestants and learned a few new tricks and tips along the way.
"Clipped" will be available for streaming today on discovery+ and Petricka hopes viewers will not only enjoy the show but learn something about topiary.
"I hope people learn a little bit about plants and design. You can start from nothing and make something fantastic as long as you put the hard work in."