In the days and months to come, when Ken Freed tells the story of how he was among the group of Minnesota Orchestra performers who were the first to play in Cuba in years, he may start out by talking about the rum, the mojitos and the cigars.
It was Cuba, after all.
But the violist — who is also the conductor of the Mankato Symphony Orchestra — will also quickly add that this experience will remain in his heart and mind for the rest of his life, and not because of the rum.
"I'm gonna hold onto this feeling for a long, long time," Freed said.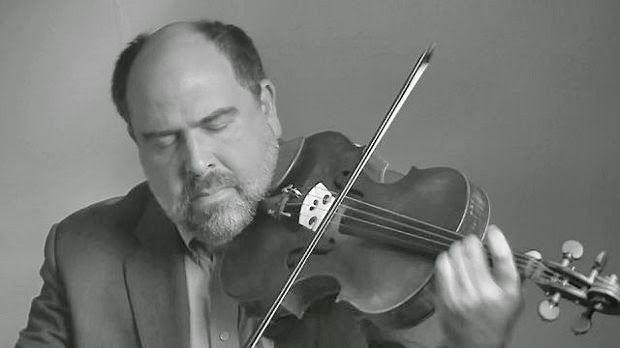 The mixture of music and culture, and the notion of trying to be part of a group that was on the forefront of a movement to "thaw" relations between two nations, is the reason Freed and probably the rest of the Minnesota Orchestra are feeling so moved these days.
The whirlwind trip came together quickly. Relations between the U.S. and Cuba are changing rapidly. Soon, a country that is an hour south of Miami will be more open to travel than it has since 1959, the year a revolution put Fidel Castro in power. More recently, travel restrictions have eased somewhat. But Cuba, to most, remains a mystery.
The Minnesota Orchestra was not the first foreign orchestra to visit Cuba. But it was the first since the tenor of relations has begun to change. The trip was the orchestra's idea — and paid for by board member Marilyn Carlson Nelson and her husband, Glen — but it sought some well-placed help to make it happen. Sen. Amy Klobuchar, Freed said, was — pardon the pun — instrumental in making it happen in relatively quick fashion. The plan was hatched a few months ago. Normally, organizing a trip so sweeping in scope would take, Freed said, much longer.
But there was something about the vibe during this effort that felt ... right.
In Havana, their concerts were broadcast live not only on Minnesota Public Radio, but nationally throughout Cuba. Their performances were met with high praise and rave reviews. They met with students at schools and toured the city. Freed said he was struck by both the spirit of the people and poverty in which many of them lived.
"There's not a lot of material comfort in that country," he said. "Everything we take for granted, they don't have."
They do, however, have music. Freed recalled being moved to tears after listening to a Cuban choir.
"Just to imagine they've been singing to themselves," he said.
The entire trip was covered by media from around the country, and the Minnesota Orchestra, Freed said, was "wined and dined."
Things got serious when it came time to play. Just like any show, Freed said the musicians prepared just like they would for any other show, by "getting their game faces on." And Freed says Minnesota Orchestra Conductor Osmo Vänskä — who along with the orchestra has just reached a new contract extension through 2019 and 2020, respectively — encouraged the performers to embrace the moment and, as they always do, thrive under pressure.
"We handle pressure really well. Osmo's whole thing is that it's all about taking risks, and it's about something bigger than you are. ... Pressure is relative when you're playing for people who are just so happy to see you," Freed said. "We hold ourselves to a very high standard, we're all very neurotic, we're all very nutty, and Osmo pushes us to get better."
Freed says the trip will, undoubtedly, have an impact on their future as a performing group.
"There's a certain pride we've always had and that we retained during the lockout," he said. "You'll see it in the way we walk on stage. There's a pride there.
"On this trip, there was more going on than just playing a nice concert," he said. "The world was paying attention and there was something more at stake. We brought the gift of music. Music has such power. This was great for the orchestra, great for the state of Minnesota. The people there aren't angry at us. And putting the friendly face of music out front is a great way to melt away some of the hostility."
Follow Robb on Twitter @FreePressRob