Girl Scouts engaged in 'healthy scavenger hunt,' made friendship bracelets, learned journaling techniques on their way to earning new badge
---
Brooklyn Larson-Ward already seemed to have a pretty good handle on happiness when she walked into the hospital on a recent morning.
With a fly haircut and some swagger, the troop member of Girl Scouts River Valleys fanned out her carefully selected pieces of construction paper in shades of purple, green and black.
"These are my favorite colors," she said, nodding in approval of her choices.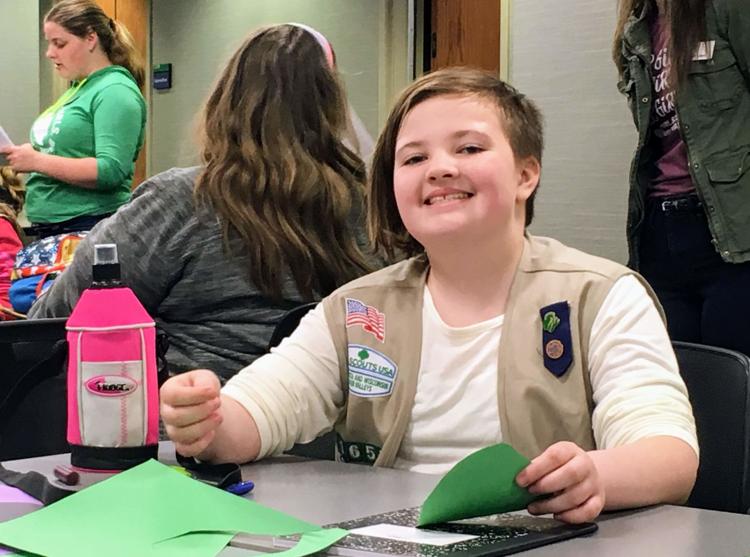 "Survival of the thickest," she said next, having chosen the extra-thick Crayolas in matching shades of purple, green and black, and letting each crayon drop one by one onto the table in a conference room at Mayo Clinic Health System in Mankato.
Brooklyn and friends Ava Wright and Emma Haasch of Chaska were three of dozens of members of Girl Scouts River Valleys gathered at the hospital to earn a new badge — the first of its kind in the area — the Science of Happiness badge.
Lauren Patrowsky of Girl Scouts River Valleys worked with Lisa Hardesty, psychologist at Mayo Clinic Health System in Mankato, to develop the curriculum for the event, which is rooted in resiliency techniques, including mindfulness, gratitude and a number of other science-based interventions.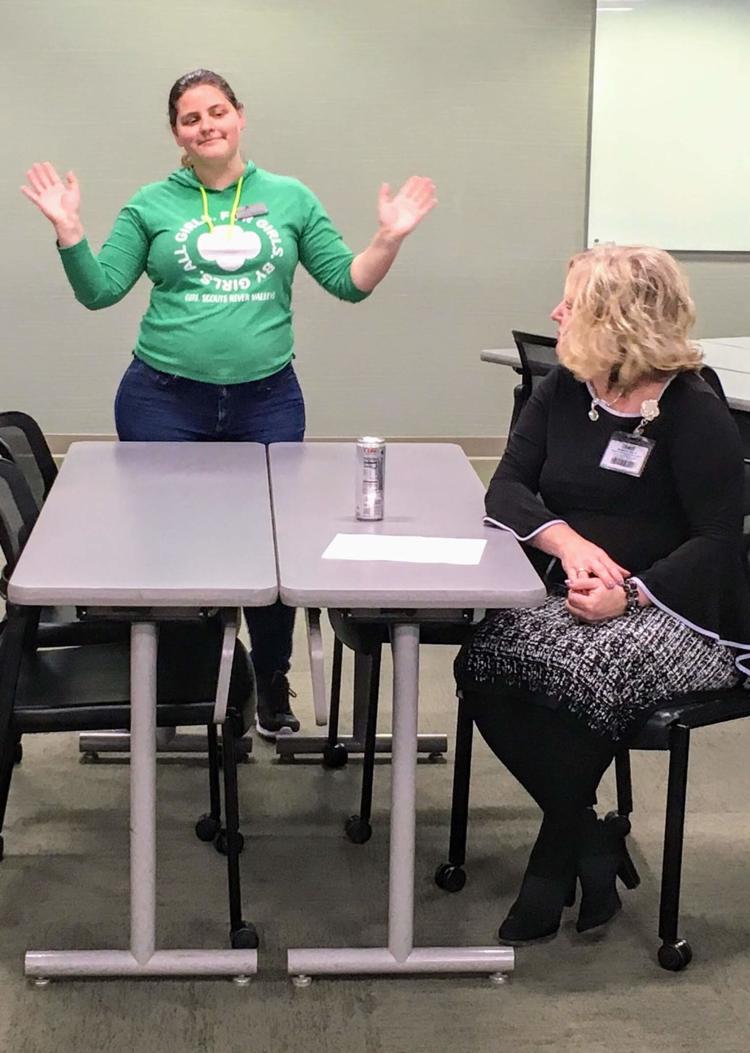 The girls were led through activities to earn their badges, beginning with 10 minutes of meditation. As the girls closed their eyes and listened to Hardesty's calming directives, Brooklyn reached out her hand and put her arm around Ava's shoulder.
"All right," Hardesty said, "we're starting out with our happiness feeling inside."
The girls engaged in a "Healthy Scavenger Hunt" to identify and experience the many aspects of being healthy; they made friendship bracelets to help remind them of their strengths; they learned journaling techniques to organize their thoughts and goals; and they engaged in an exercise of gratitude.
Hardesty said evidence-based research shows that big lottery wins, physical attractiveness and even retirement from work may have short-term positive effects on happiness levels, but only temporarily.
"Finding joy is mainly about finding meaning and purpose – feeling grateful, helping others and being present and in the moment," she said.
Hardesty said she hoped the Girl Scouts would take the lessons and strategies learned and incorporate them, even in little ways, into their lives.
"I hope they take pride in their knowledge and skills and spread that to other kiddos," she said.
That will be no problem for Brooklyn, who shot her hand up to engage and answer questions, smiled for any camera pointed in her direction and eagerly complimented her friends (with or without being prompted.)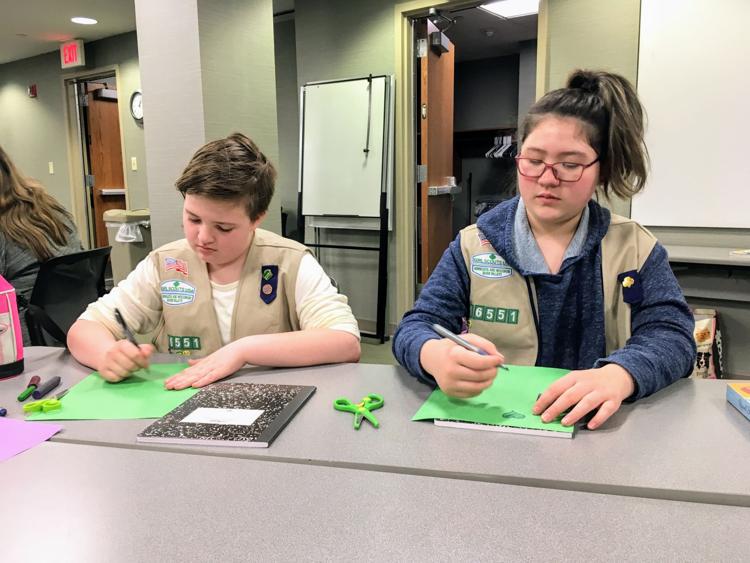 Patrowsky said the event with Mayo Clinic Health System is the start of a pattern of new partnerships to offer more programming to Girl Scouts in southern Minnesota.