ST. PETER — The 2015-2016 year at Gustavus Adolphus College promises diverse and interesting exhibits on campus.
Art lovers willing to take a short walk back and forth to the college's galleries can enjoy works by two American masters and visual works by an up-and-coming Minneapolis-based artist.
Hillstrom Museum of Art
For the first time, a complete set of lithographs by Grant Wood are being shown together in one gallery's space.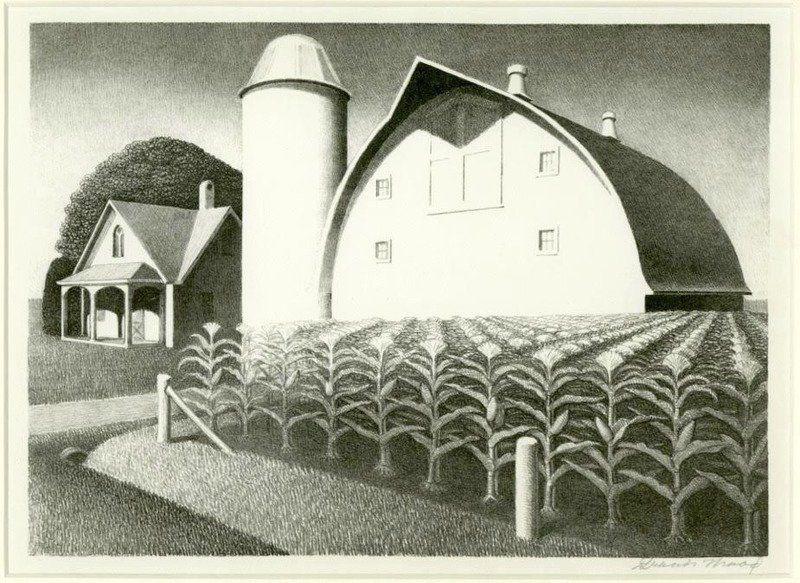 Although the American master's most famous work is a painting, "American Gothic," Wood also was a printmaker. The 19 prints in the exhibit are landscapes, portraits of his fellow Iowans and emblematic depictions of flowers, fruits, vegetables, and crops.
All but one of the Wood lithographs from the permanent collection at the museum were donated, solely or jointly, by its namesake, Richard L. Hillstrom, and by Dr. David and Kathryn Gilbertson.
The piece, "Honorary Degree" is of particular significance to the Hillstrom Museum of Art. Not only was it the first artwork purchased by the museum, but also Wood used a graduate of Gustavus Adolphus College as the model for one of the figures when he created the litho in 1938.
Special dance performances planned during a reception in the gallery 6-8 p.m. Tuesday are related to this year's theme for the Nobel Conference — addiction.
Choreographed by Michele Rusinko, with the Department of Theatre and Dance , presentations of "This I Carry" begin 6:15 and 7:15 p.m. and will be performed by alumna Amelia Ruth, a Minneapolis dance instructor who was a member of the Gustavus Dance Company during her student years.
In conjunction with the Wood exhibit, the author of a book about the regionalistic artist who was born in Anamosa, Iowa, in 1891, will present a lecture at 3:30 p.m. Oct. 18 in Wallenberg Auditorium, Nobel Hall of Science, on the campus of Gustavus. The presentation, "Crossed Lines: Grant Wood's Prints for Associated American Artists," is by R. Tripp Evans, professor of art history at Wheaton College in Norton, Massachusetts.
Evans' 2010 study "Grant Wood: A Life" re-examines what is known about Wood, including rumors circulating even in his lifetime, that he was a closeted homosexual.
Showing concurrently with "Grant Wood's Lithographs: A Regionalist Vision Set in Stone" through Nov. 8, is an exhibit that examines how one artist's work influenced recent creations by two professors at Gustavus. "Art Inspiring Art: George Bellows' Sunset, Shady Valley" focuses on an oil painting from the permanent collection and how it inspired a short feature by video artist Priscilla Briggs and a poem by Joyce Sutphen, Minnesota's Poet Laureate.
Other shows scheduled in the Hillstrom throughout the academic year at Gustavus include "Karl Schrag: Memories and Premonitions" and a Focus In/On examination of B.J.O. Nordfeldt's work, "Two Pigeons" — both opening in November; and a spring show of recent works by Betsy Ruth Byers, who teaches painting at Gustavus.
Schaefer Gallery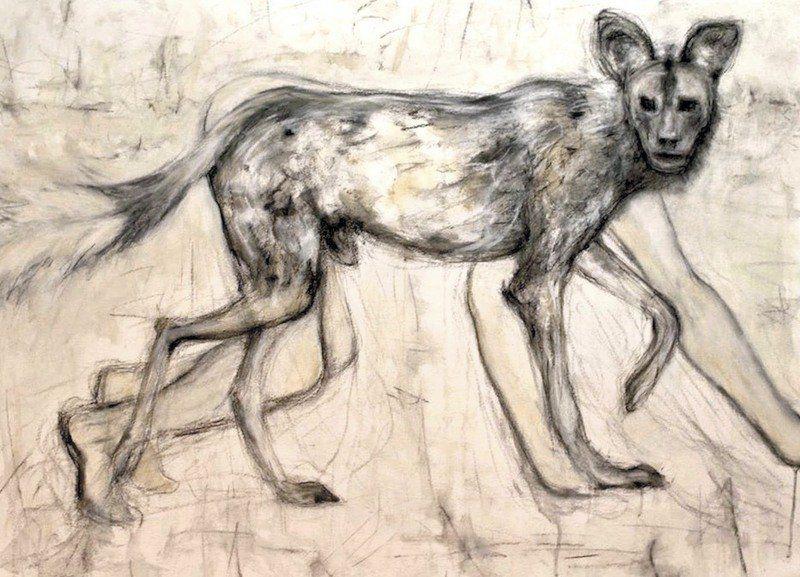 Minneapolis visual artist Michal Sagar opens the exhibition season in Schaefer Gallery on the Gustavus Adolphus College campus. Her exhibit of drawings, paintings and encaustic works — "The Beginning of the Third Dream" — shows through Oct. 30.
An artist lecture is 4 p.m. Oct. 1 in the Department of Art & Art History's lecture hall.
Sagar is the head of the Visual Department at Breck School in Minneapolis. Her works have been exhibited nationally and internationally. These include her solo shows at the Tychman Shapiro Gallery in Minneapolis and the Acanthe Gallery in France.
For this exhibition, Sagar has focused on the interplay between what is culture and what is wild — and how these forces live within an individual. Some of the works began as drawings directly from the fragments of ancient European sculptures.
This exhibition concludes a one-day residency for students on methods the artist uses in her work.
— By Edie Schmierbach