It's no secret that the coronavirus pandemic has had a dramatic impact on education. And perhaps no place is that more evident than in the arts.
While they're not the only studied discipline hindered by a lack of in-person instruction (aviation comes to mind, among others) students studying the arts have a tendency to inject passion and emotion into what they do. And because so much of what they do is creative, feedback from faculty is crucial; for artists, a lack of in-person feedback can be particularly stunting to artistic growth.
Each year at Gustavus Adolphus College, the senior art majors have their works shown publicly. It's kind of a last hurrah for them, and a venue to show off their talent. They're doing that this year, too. But like everything else, the 2020 senior show is online only.
We reached out to them to get their thoughts on having their senior year interrupted — and the senior show altered — by COVID-19. The seniors are Madeleine DuHamel, Gunnar Van Guilder, Nicole Meyer, Emily Logan, Amelia Thompson, Jana Blomberg, Clifford McDonald and Samuel Abegglen. We reached to all of them, and heard back from most.
The Free Press: Give us your best one-paragraph explanation of your work.
Jana Blomberg: I take things that can be found in people's everyday surroundings but change the objects to abstract them. I take wooden chairs and balance them on each other to create a structure that is touching the ground as minimally as possible.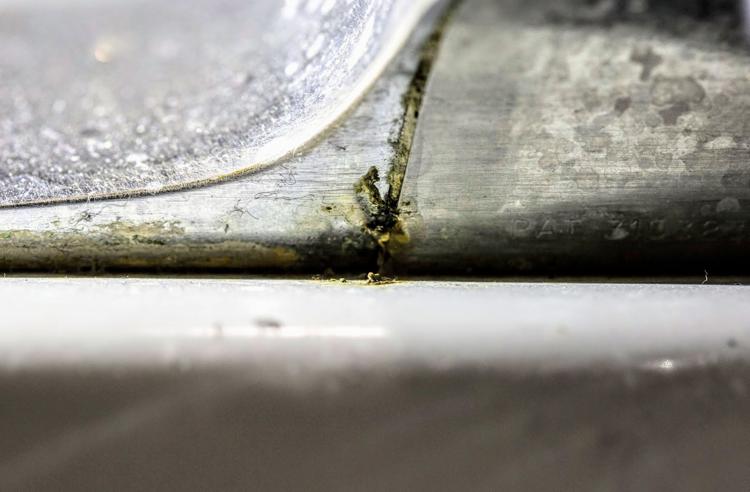 All my artwork exists within a postmodern framework. In my photography, the viewer collaborates with me to complete the meaning as they guess the subjects of the photographs. Using a macro lens, I have photographed repulsive subjects such as a human hairbrush or a used pore strip. Formal art choices such as composition, color, and scale recontextualize these objects and sometimes exploit comic relief but always offer a new way of seeing.
Gunnar Van Guilder: My work explores minimalism and pop art. I use rich colors and perspective elements to create a sense of space within the work, sometimes including collage imagery or mixed media elements to create a more physical space and atmosphere. I have recently resorted to using wood panels and plywood as a base, then painting minimal and hard-edge backgrounds to support collage imagery within the space created.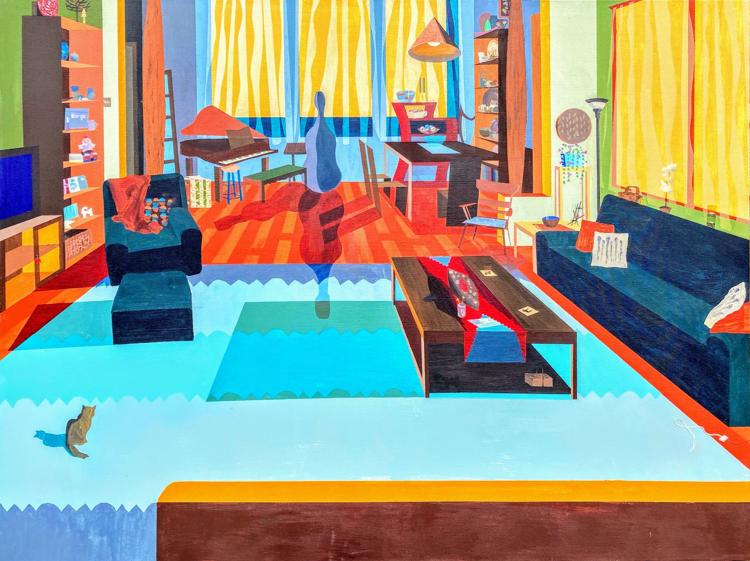 I search for images that stand out to me, then will sort through to find a theme within various images. After cutting out my images, I will lay the images on my wood surface to find a balanced and interesting composition before deciding exactly what and where to paint elements. Once I am set on the composition, I will paint the background and adhere the images.
Nicole Meyer: I love working on a large scale with sculptures, murals, paintings, and installations. I am a studio artist as well as a scenic designer in the theater world, and the two influence each other and help me to create a cohesive environment. My art focuses on movement, texture, emotions, and space. I think very spatially, my two-dimensional work implies spaces and depth, and my three-dimensional works play with form and dimension.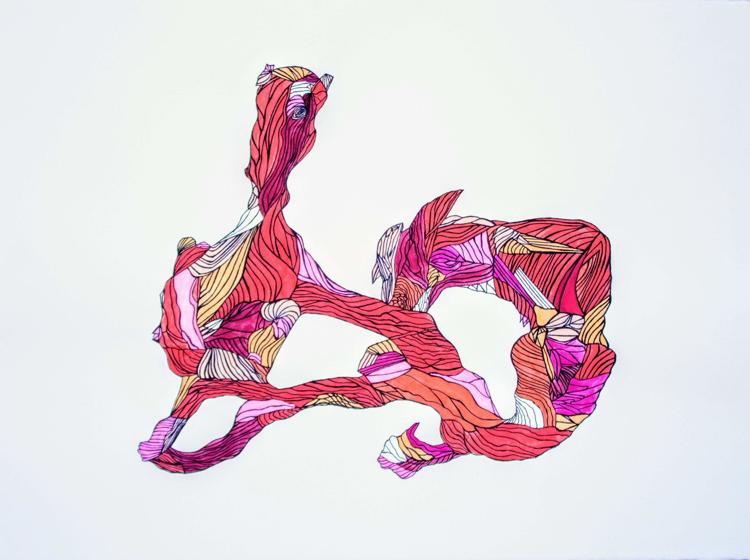 I have been recently working on a series of pieces and an installation focusing on my perception of reality ever since I discovered I have synesthesia, and how I see the world differently. I am very process oriented. I begin with an emotion or concept I want to convey and my vision of what I want to create. I then conduct extensive detail-oriented research as the foundation and continue from there and refine my work many times.
Amelia Thompson: I enjoy crafting the materials I collect into interactive paintings and sculptures that can be handled by the viewer, paged through, solved like a puzzle, and more.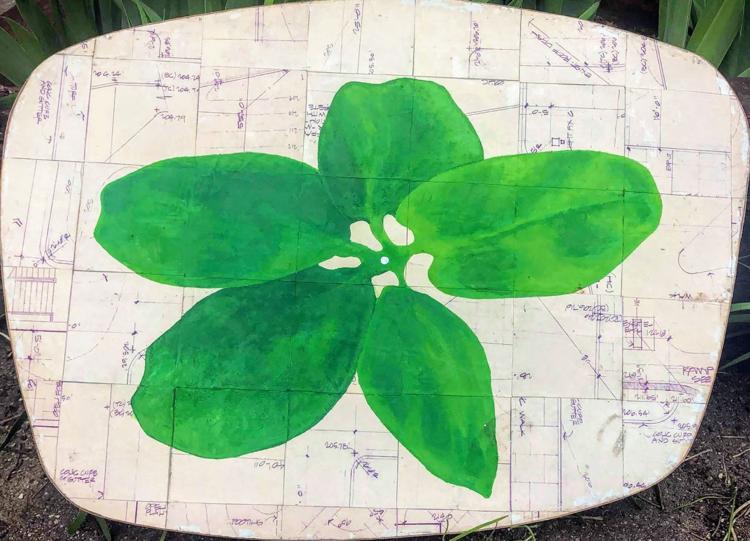 Each piece is unique, but they have common themes of humor, adventure, and nature.
Emily Logan: My painting, photography, and printmaking methods support me as a social critic, political activist and artist helping me to locate answers regarding racial inequality, femininity and cultural bias.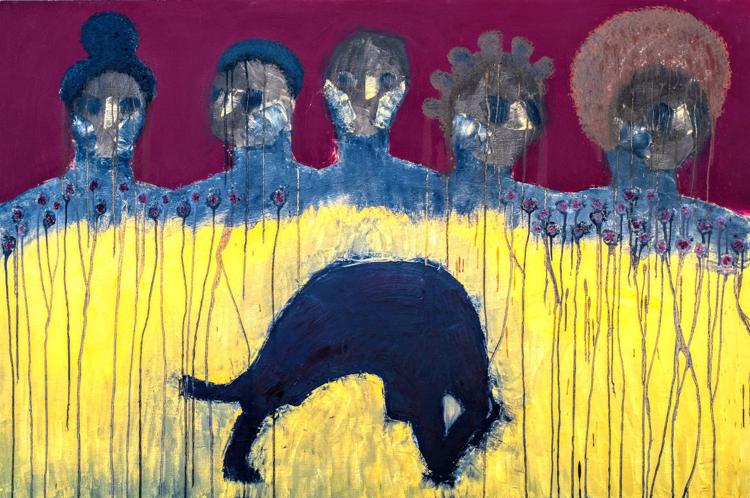 I aim to be an art advocate, to bring diverse artistic practices to underrepresented communities in order to create greater art literacy. Experiencing great artworks have made me think critically and visualize a multitude of narratives outside the established canon.
Clifford McDonald: Through my work I express my experiences growing up as a military child. Moving from place to place you feel alienated by your new environment.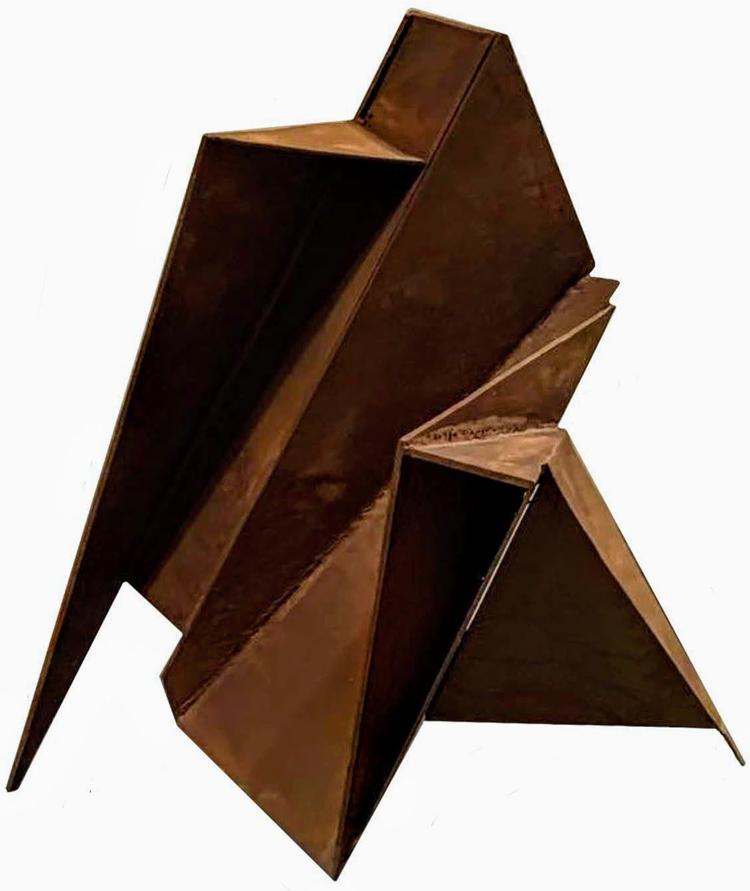 When you think of metal you think of a hardness and rough texture as it holds strongly together. This represents me within my emotions and holding up everything together as a man living in today's society. When immersing myself into a new culture or environment I feel isolated because of the unknown. In the beginning of new beginnings you tend to feel alienated and with this alienation brings the feeling of isolation. When things get better and I find my role I tend to warm up as metal does and I weld the new pieces and friendships together to my life long sculpture.
Madeleine DuHamel: My work is intended to connect art and nature. My bronze works in the show play with the idea of the fragility and intricate detail that nature creates, but is then "man made" into a strong, never changing work.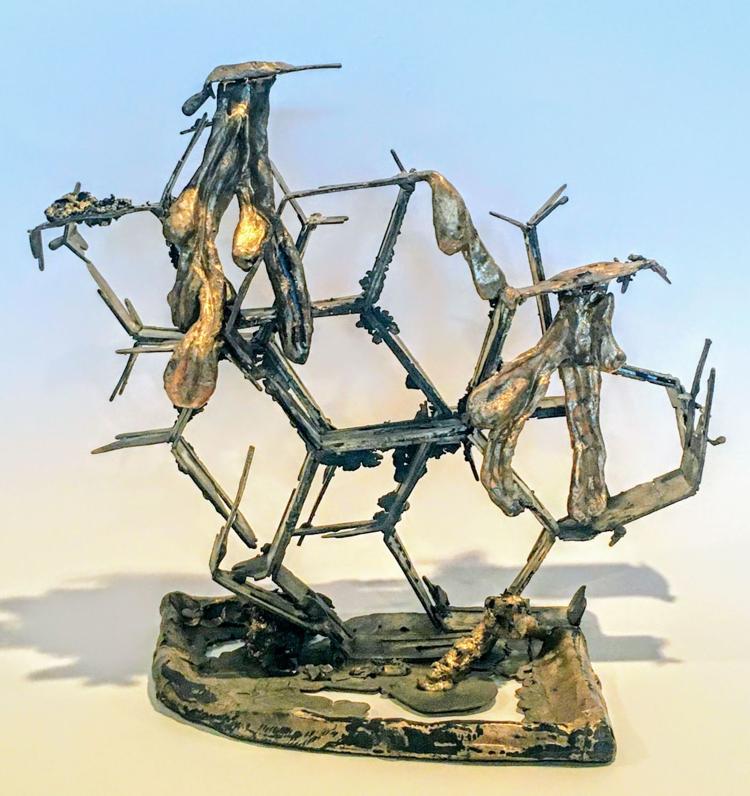 I feel that mother nature is also an artist; she takes her time to meticulously grow and maintain structures that will stand the test of time. Bronze can be one of the most challenging and time consuming ways of sculpture creating, and requires much patience and technique; I love the challenge and the outcome of my hard work.
FP: You had to complete your degree at GAC in the weirdest possible way. How did that affect your efforts to complete the works for your final exhibit?
Nicole Meyer: With school closing and art students still needing to make work for our senior show it has been very difficult in many ways. It has been hard to continue to make art at home without the necessary space or materials, as well as motivation to make art during this difficult and stressful time. I am making a lot of art in my room that is more digital and 2D in preparation for the senior show because I don't have the ability to work on 3D work at home.
I have gotten more into photography and working in Photoshop. I am working on making a digital installation to show how I would create the installation if we could have an in person show. My honors for my Theatre major was designing the set for "Mother Courage" and sadly that was cancelled. So I decided to build a large 3-inch scale model in my garage of the set by myself to try and have something to show for the months and months of work put into the design. Both of my two majors are art based and now is an extremely difficult time to be in this field and continue to make work physically and mentally. I have had to become even more creative and resourceful doing it all on my own and not having other students or professors to collaborate with.
Jana Blomberg: It was definitely an unexpected way to end my semester at Gustavus but I tried my best with adapting. At school, we have a senior art studio where all the senior art majors have a space to do their work and store their things but once I came home I didn't have access to the studio anymore. I had to make do with what I had so I converted my family's dining room into my senior art studio so I had the space to work on projects. At first, it was a little difficult to get the motivation to make art and finish projects since I was no longer surrounded by other artists to help me with inspiration or bounce ideas off of. However, creating art has been a nice way to help keep me busy during this time so I look forward to my time creating art.
FP: Was it difficult to complete artistic works without having that in-person give and take with a professor?
Gunnar Van Guilder: Luckily, I had a few critiques over FaceTime or Google Meet with my advisor and professors a few times, so I don't feel it was too difficult, but there were less opportunities to have the feedback. Some work is difficult to appreciate or see detail through technology, so that was a more challenging aspect of being apart from professors.
FP: What impact, if any, do you think the pandemic had subconsciously on your completed works? Are there any elements of "darkness" or "uncertainty" to the works because of what we're all going through?
Clifford McDonald: Within my pieces I like to focus on the sculpture and how it interacts with the negative space around it. This presents a dark side to the piece because you are unable to embrace the fullness of the piece.
Gunnar Van Guilder: The pandemic kept me inside for a lot of the time, so I focused a lot more on creating. Most of my work has interior aspects, so I think being cooped up inside may play a part in that as well. I made some work in direct conversation with current events as well, so yes, I would say there were subconscious (and conscious) decisions made while creating.
FP: Do you think any good came out of the fact that you had to complete your time at Gustavus remotely? In other words, is there a silver lining to any of this?
Emily Logan: Yes and No. Yes, because I've had the opportunity to spend time with my family. No, because all of the experiences we were going to have during our final semester as college students was taken from us, but we are making the best of our situation.
Madeleine DuHamel: Yeah, I actually had a chance to go back to my family farm and spend time with the people I love the most. I normally don't have a lot of time to spend with them, but this whole ordeal reminded me of the love and support that I have at home. I took time to go outside, plant gardens, do some beekeeping and just try to clear my mind of the world's current negativity.
Jana Blomberg: It was incredibly difficult to leave Gustavus especially on such short notice but yes, there has been some good from having to complete my senior year from home. I have been able to spend time with my family and they have seen my process of creating art up close, which has been fun for them. ... Another perk about now being at home is that my art studio is always a 10 second walk away instead of a 10 minute walk away so it's easier to find time to work on my art or I can leave and come back to my work throughout the day more easily now.