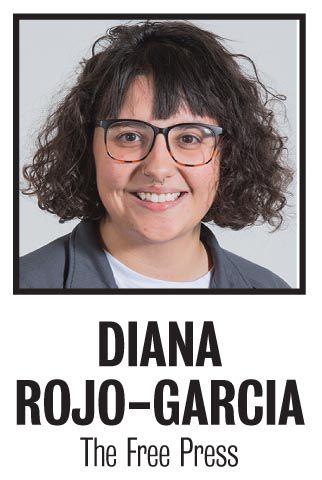 Of course, I probably don't have to tell you that. Nor, do I have to tell you the severity of the issue we're in or how surreal it's all been.
The coronavirus has taken the world in its boney, grim-reapin' hands and it's made for an, for the lack of a better word, interesting time. But, again, you don't need me to tell you that.
What I am here to tell you, however, are some things I have learned in the last couple of weeks.
First thing I've learned: always, and I mean always, take advantage of those freebie hand sanitizers at conventions and fairs.
Before this, I'd always pass by the tables, itching to take one.
I've always restrained from doing so because my husband likes to poke fun at me. "Why do you want them?" He'd laugh as I itch off my urge.
"BECAUSE YOU NEVER KNOW WHEN YOU'LL NEED IT," I'd say.
Maybe it's not the best time to rub this in his face, but, I was right. Especially considering that I hadn't been able to find any hand sanitizer at any store, even online, to keep in my car. My mom had to send me some she found through the mail like some kind of contraband.
I also didn't want to talk to the person that was at the table about whatever product or service they're promoting. But you kind of have to.
It's the polite thing to do, right?
Then after you're done half-listening to their pitch, you have to leave awkwardly with the freebies without purchasing anything. Sometimes I weigh out whether or not it's worth taking the hand sanitizer in exchange for a supremely uncomfortable conversation.
But after this thing ends, I swear, I will always grab those sanitizers like I have always wanted to and will sit there to talk about the next best TV network plan with the kid sitting at the table. I've learned my lesson.
I've learned that people are awesome, much like what feature editor, Robb Murray, wrote this past Sunday. I wouldn't have mentioned it again since he's written beautifully about it (as he always does) but it's been on my mind for the last couple weeks.
Mostly because I'm in awe.
I thought that with the selfishness of panic-buying, it was only the tip of the iceberg. Surely, I thought, people were going to show their true, ugly selves. There was no doubt in my mind that the attitude, meanness and terribleness of people would only worsen as the virus itself began to grow.
I've never been more happy to be wrong.
I've been pleasantly surprised at the incredible amount of generous, loving and thoughtful people in our community. From restaurants opening their doors to give kids free lunch while they're out of school and people hand making masks, to people supporting local businesses and complete strangers offering to pick up groceries for those who aren't able.
And it's not just in Mankato, it's been happening everywhere. Never thought I'd live to see the day that'd happen.
Mr. Rogers had reminded us to always "look for the helpers." I'm glad to say that's all I've been seeing recently.
Lastly, I've also learned that my tendency to bulk shop has definitely panned out in my favor.
Usually, I head to Sam's Club to stock up on toilet paper once every few months. Their store-brand TP is hands down the best and it comes with five packs for only a little over $20. I also grab other things I'm running low on, like some dish soap, hand soap, disinfecting wipes and, most importantly, a big pack of Diet Coke.
Some ask, "But why? It's so much for a household of two." The answer? Because I hate shopping.
Bulk shopping had been great. I haven't had to buy trash bags for nearly a year. I've got dish soap for days and I even have disinfecting wipes from early fall.
Thank goodness I went out one weekend before the TP shortage to grab some. Everyone had decided they needed to stock enough toilet paper for 3 years or more, I guess.
Also, for those who did hoard so much toilet paper, I've got a question … what are y'all planning on doing with that toilet paper?
Asking for a friend.
Diana Rojo-Garcia can be reached at 507.344.6305 or drojogarcia@mankatofreepress.com.