Leave it to the Hillstrom Museum of Art to consistently give you good reasons to travel to St. Peter.
The Hillstrom's latest exhibit, titled "Made in U.S.A.: Rosenquist/Ruscha," features a pair of pop artists sure to catch the eye of anyone passing by the venerable gallery.
"Made in U.S.A." is a significant departure from the Penkhus collection in the Hillstrom recently, which featured paintings of English animal sports, including horse racing and fox hunting.
It's also the kind of exhibit that has never really been at the Hillstrom before.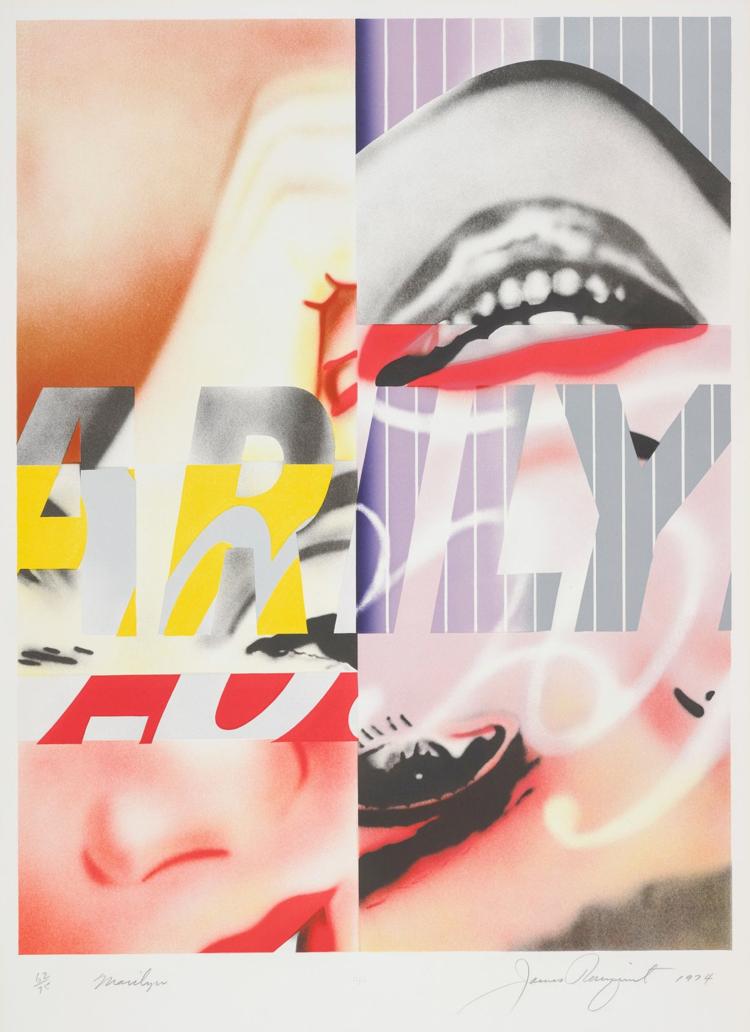 Museum Director Don Myers said they've had a few pop art pieces over the years in that gallery, pieces that were parts of broader collections containing pieces from various genres. But this is the first time the gallery will be full of the vivid colors, bold lines and evocative imagery of pop art.
"Made in U.S.A." features North Dakota-born James Rosenquist and Nebraska-born Ed Ruscha (pronounced roo-shay.) Rosenquist left the Midwest for New York where he worked as billboard painter. Ruscha left the Midwest for Los Angeles where he worked layout artist for an advertising agency. Both were successful commercial artists early in their careers.
Rosenquist's work brings images and colors together in vibrant visual collisions. His piece "F-111" combines images of a fighter jet, a child and lightbulbs arranged and overlayed in curious composition.
Ruscha, meanwhile, presents a more subtle product. His "Mocha Standard" (pictured) is a prime example of pop art's ability to repaint our perceptions of common ideas. There will be about 50 pieces in this exhibit, two-thirds of which are Ruscha's.
Myers said he worked hard to balance the works within the gallery.
"I like to juxtapose things," Myers said. "They both have commercial art background, but they come at it in a very different manner.
"I thought it was going be pretty hard to combine them, but I'm feeling satisfied with how it came together," Myers added.
The pieces in this exhibit come from the Collections of Jordan D. Schnitzer and His Family Foundation of Portland, Ore. These pieces were very recently displayed at Washington State University.
Also included in the exhibit 10 recent Hillstrom acquisitions. According to a brochure about the acquisitions, "All are by American artists and they include works by two members of The Eight, the group of artists who changed the course of American art when they exhibited together in 1908 at New York's Macbeth Gallery. This group forms the core of the Hillstrom Collection and artworks by these artists and others included in this exhibit fulfill the main collecting priority of the Museum, which is works that extend the collecting area and philosophy of Museum namesake Richard L. Hillstrom."