Every two weeks, participants in the Write on Race community journaling project are posed difficult questions.
A writing prompt on racial topics arrives in their email inboxes from the Greater Mankato Diversity Council. They're then asked to reflect on, and honestly jot down, their reactions in their journals, notepads, phones or computers.
Their writings are their own, only shared if they choose. The program offers avenues to do so, like the quarterly harvesting sessions. Next scheduled for Feb. 6, a hundred or so fellow journalers have showed up to the events held so far to discuss their writings and learn about new racial topics. A total of 280 were registered for the program as of the last harvesting session in November.
In the time since that last harvesting session, The Free Press sought journalers who were willing to share portions of their journal entries. Four stepped forward, and their candid writings and musings on their own racial experiences in Mankato are compiled below with light editing for clarity.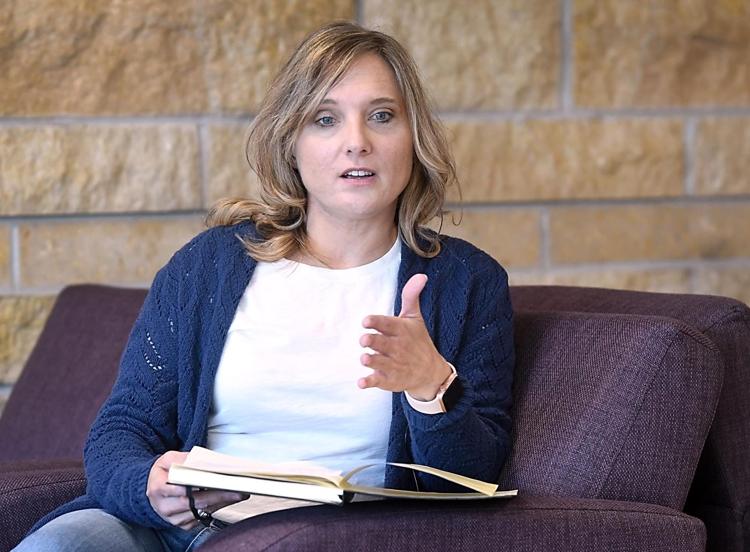 ■ Kristen Treinen, a Minnesota State University communications professor, wrote in response to a prompt asking if racial harmony is possible without racial justice.
"I believe that racial harmony will only be obtained with racial justice, unless we want a white-washed 'racial harmony.' I believe what we have seen in this country in the last two years from the killing of young black males to the threat of building walls is due to some misconception that we lived in a post-racial society. What a joke. I have been studying racism for 20 years. Racism is systemic — it is part of a larger system — it is hidden and insidious."
She continued: "So I believe if we want a whitewashed version of racial harmony with 'all are included,' we should just add a day here and there to celebrate cultures that aren't white, (then) let's continue what we are doing. But, if we want true racial harmony, social justice initiatives must be advanced/used/etc., so all voices are included. Also, it must be a waving and a true acknowledgment that race matters. That it is OK to be different, and while different may at times seem scary, it does not have to be, and it can and should be embraced — racial difference matters in all its forms."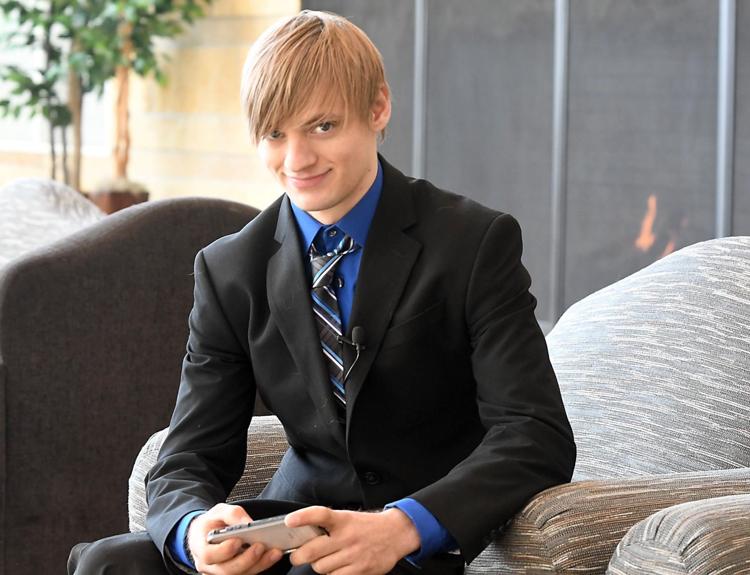 ■ Another writer, MSU student Scott Leonard, offered his response to a video journalers watched which highlights the differences between being non-racist and anti-racist. The prompt asked what barriers, if any, kept them from moving from being non-racist to anti-racist.
Leonard wrote: "We have all had the truth of how we contribute to racism hidden from us. For clarification, I believe people have the personal obligation to strive for the betterment of all people; so oppressive socialization is not an excuse to treat others less than any other. I see racism being supported by hearing both white and non-white friends making racist jokes about themselves and or others."
He continued: "Further evidence lies in seeing how easy it is for me as a white male not to think about race. That would be the white privilege I have in action. Regretfully, I do not see recognition of how all of us as individuals contribute to the system of oppression we have in our country. I can't even see consistent recognition in myself, so the number one problem in shifting myself from non-racist to anti-racist would be to understand. I believe and hope if we all come to understand the problem we will become anti-racist."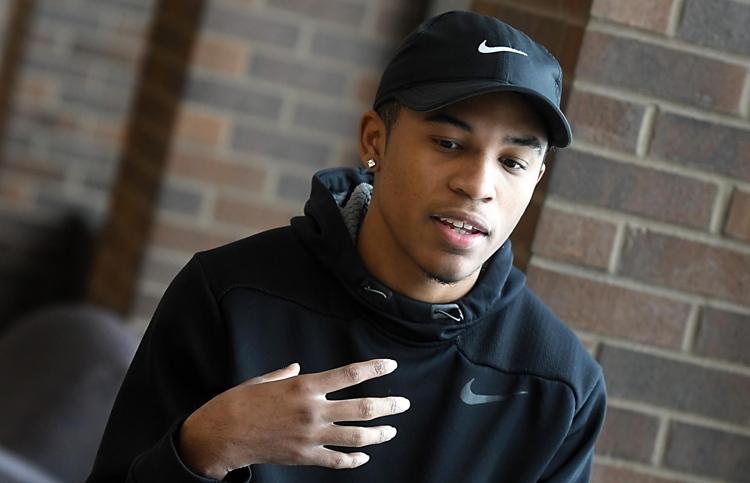 ■ Djimon James, another MSU student, recalled his own journal entries on the topic of white privilege. As a person of color, he said he wrote about how even he struggles with identifying it:
"In the teachings we learned, I learned that was the problem. You don't see it necessarily until it's brought up. White privilege is simply the ability to move about your day as a white person and not really have to worry about certain things that maybe other races may have to. And not just white people, there's certain areas where Latinos don't feel very welcomed and they get checked for papers when they're walking on the street, but a white person would never get checked for papers. They might be an immigrant from Europe, but they would never deal with that. But that Latino person has to deal with that. Or a black person may have to be nervous when they get pulled over by a cop and a white person doesn't really deal with that because they feel more secure."
A quote from the Write on Race literature sent to journalers particularly connected with him. It read: "Children have never been good at listening to their elders, but have never failed to imitate them." In another example of the ways participants choose to journal, he wrote a Facebook post about the quote, talking about how our racial attitudes toward others are often the result of the behaviors we observe in our elders.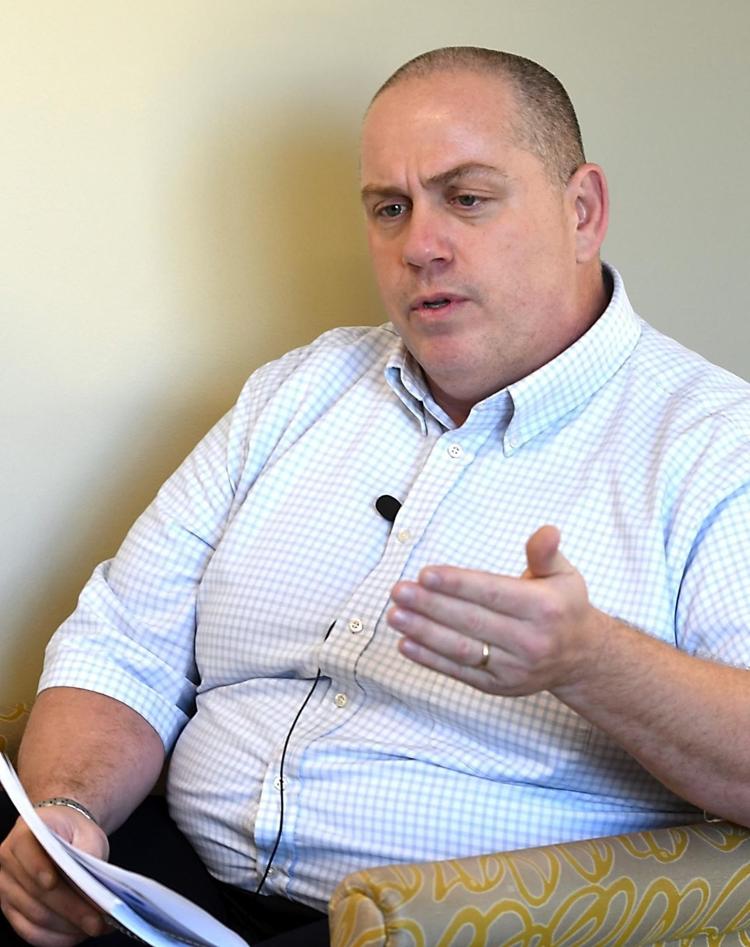 ■ Another prompt topic asked about the discussions journalers had in their harvesting session small groups. Kevin Haggerty wrote about how he "heard the very clear message that those who are identifiably different from me (I am white of most recent European descent) have a genuinely and persistently different experience in this country than I do. My ability to delude myself regarding the depth of bigotry in this country shocked and frightened me."
The four journalers said they plan to continue journaling for the duration of the program, which will conclude on Aug. 6, 2018.