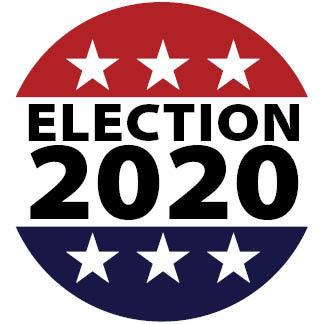 MANKATO — An open seat on the Blue Earth County Board was the most popular office in the Mankato region among first-day filings for public office, and Nicollet County residents will see a rematch of the most closely contested County Board races there in 2016.
Elsewhere, incumbent elected officials filed for re-election in many area legislative, county board and city council races as the two-week filing period began. With filings being handled by mail, by appointment with county or city elections staff, or electronically (with call-ins required to pay the filing fee by credit card), it's likely that other candidates' paperwork is in the mail or has been submitted but won't become official until the fee payment is made.
Still, many candidates were eager to show their eagerness to serve.
In Nicollet County's District 5, veterinarian Bruce Beatty of rural Klossner and farmer John Luepke of rural Courtland both filed for the seat on Tuesday. Luepke won 54% of the vote four years ago to unseat Beatty, who had served 10 years on the board representing the large rural district that covers most of the county other than the St. Peter and North Mankato areas.
Only incumbents were first-day filers for the other two Nicollet County Board seats on the 2020 ballot. Commissioner Marie Dranttel of St. Peter, who has served 10 years representing District 1, and first-term Commissioner Denny Kemp of North Mankato, who represents District 3, are each seeking re-election.
Four candidates signed up for Blue Earth County's District 4 seat now held by retiring Commissioner Will Purvis of Vernon Center, already ensuring an Aug. 11 primary election because the quartet of contenders will need to be narrowed to a pair of finalists for the Nov. 3 general election. Bob Diesch, who lives in Rapidan Township just west of the Rapidan Dam; Kevin Paap of rural Garden City; Brian Riewe, who lives west of Amboy; and Paul FitzSimmons of rural Good Thunder all filed to replace Purvis, who is stepping down after 14 years on the board.
District 4, which covers more than half of Blue Earth County, is by far the largest and most rural of the five commissioner districts, and all four candidates are farmers.
Commissioner Kip Bruender of Eagle Lake, who has served 18 years on the Blue Earth County Board, filed Tuesday for re-election to the District 5 seat. Blue Earth County's other rural district, District 5 covers the east side of the county other than the immediate Mankato area, and includes towns such as Mapleton, St. Clair and Pemberton.
Commissioner Mark Piepho of Skyline, a 12-year veteran of the board, filed to run again for the other seat on this year's ballot. Piepho's District 3 includes Skyline, Mankato's southern neighborhoods, and Mankato Township, other than small portion north of Highway 14.
There was less first-day activity in city council elections. Mankato Council President Mike Laven, who lives on Cardinal Drive, filed for re-election to the citywide seat. And Ward 2 Council member Dennis Dieken of Belleview Avenue filed for a second term. Ward 2 covers the city's entire northern side of Mankato from the Minnesota River to the eastern city limits, including everyplace north of Madison Avenue along with a couple of neighborhoods just south of Madison.
The Ward 4 seat currently held by Council member Jenn Melby-Kelley is also on the 2020 ballot.
In legislative races, two incumbent Democratic lawmakers from Nicollet County are already officially running for an additional term.
State Rep. Jeff Brand of St. Peter is seeking a second term in House District 19A, which covers Nicollet County, including North Mankato, some northside Mankato neighborhoods, and the strip of Le Sueur County stretching along the east side of the Minnesota River from just north of Mankato to Kasota.
Sen. Nick Frentz, who represents Brand's district plus the bulk of Mankato, Eagle Lake and Mankato Township, is seeking a second term after first being elected in 2016.
Longtime Republican Sen. Julie Rosen, who was first elected in 2002, filed for another term in Senate District 23, which includes the remainder of Blue Earth County, all of Faribault, Watonwan and Martin Counties, far southern Le Sueur County, western Waseca County and eastern Jackson County. Rosen, who lived in Fairmont for much of her political career before later recording Vernon Center as her home, listed her place of residence as "private" on her affidavit of candidacy Tuesday.
Republican Rep. Jeremy Munson of Lake Crystal, who has represented the northern half of District 23 in the House since winning a special election in February of 2018, is seeking a second full term.
Sen. Gary Dahms, R-Redwood Falls, also filed on Tuesday for re-election in District 16, which includes Brown County. And challenger Jon Olson, DFL-Webster, filed for Senate District 20, which includes most of Le Sueur County and stretches as far as Northfield.
Candidates have until 5 p.m. on June 2 to file for congressional, judicial, legislative, county and some city offices, although a second filing period later in the summer is available for most small-town city councils and school board seats.